Account Executive (Medicine Donor)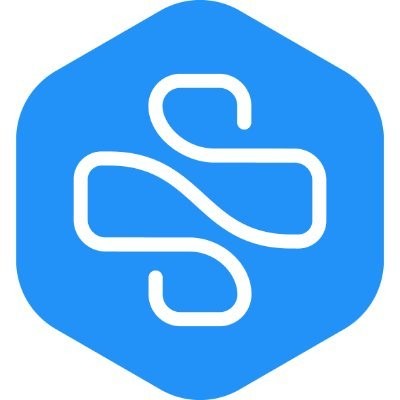 SIRUM
Sales & Business Development
United States
Posted on Friday, May 12, 2023
About SIRUM
SIRUM is reimagining the future of US healthcare by connecting people with surplus medications at an affordable cost. Our goal is to leverage the ~$11B of surplus that goes to waste every year to improve health equity for the 10M adults in the US who can't afford their prescriptions. Families' health comes first and everyone deserves the medications they need to stay healthy. We deliver on this promise by ensuring medicine prices are low, stable, and transparent!
SIRUM is a fast-growing, non-profit, for-impact startup at the intersection of health tech + social enterprise. Founded at Stanford University and backed by Y Combinator, our platform moves $750,000 worth of medications every week, sourced from hundreds of medicine donors across dozens of states. Join us in building a national solution to the drug pricing epidemic that has been featured on The TODAY Show, The New York Times, and Forbes.
About the Role
We are seeking a mission-driven sales representative to join our nonprofit organization. This role will focus on acquiring medicines, specifically oncology therapies, to distribute in established networks to people in need. In this role, you will build relationships with potential medicine donors and work to secure ongoing in-kind donations from pharmaceutical companies, hospitals, clinics, and other sources.
In this role, you will be responsible for…
Managing the entire sales cycle, from initial point of contact to executed contract, while soliciting referrals and additional opportunities

Developing a strategy to identify and target potential medicine donors, specifically high-demand products (eg specialty medicines like those used to treat cancer) while suggesting and implementing improvements

Communicating our mission and impact to potential donors through various channels such as cold phone calls, emails, and presentations

Building relationships with pharmaceutical companies, oncology clinics and hospitals, and other potential donors

Attending meetings and conferences to network with potential donors and promote SIRUM's mission

Tracking and reporting on sales activity

Performing other duties as assigned to meet business needs

Help build the sales process and gather key learnings to help iterate.
We're excited about you because…
Bachelor's degree or 4 years of relevant working experience

You have 2+ years of experience in B2B sales, and 2+ years of experience working within a start-up team (previous experience in pharmaceuticals or healthcare industry is a plus, but not required)

You're mission-driven and look forward to using your development skills to help families get the medicine they need

You're a detail-oriented problem solver - you enjoy digging into the complexity and nuances of problems to find a solution.

You're a self-starter with excellent project management skills with a proven track record of meeting and exceeding sales targets

You have strong communication and interpersonal skills and enjoy building long-term relationships with clients.

You have a strong technical acumen, including knowledge of Google Suite and Salesforce

You have a proven track record of meeting and exceeding sales targets
What we offer…
Competitive salary.
Huge social impact. You will see and feel the tangible impact of your work on a daily basis.
Inside understanding into a high growth startup nonprofit. As a pivotal teammate on a small team, you will work directly with the founders, see the various aspects of how we operate, and be connected to the wider social impact sector.
Great health benefits. We cover 100% of monthly premiums for medical, dental and vision insurance for full-time team members. Team members also have access to on-demand primary care, virtual health visits, personal wellness coaches, personal health advocates for medical bills and scheduling, and mental health phone line and counseling.
401K matching. Full-time employees are also eligible for a 4% match for their 401K.
Time off for rest. Get about 6 weeks of time off per year, including 2+ weeks of paid company holidays and 4 weeks of accrued PTO.
Awesome team. We're a collaborative, passionate and driven team with a growth mindset that is up for adventures from virtual escape rooms, to urban putt-putt, to rafting to trampoline bouncing to paddle-boarding.