Hydrologist - Climate Change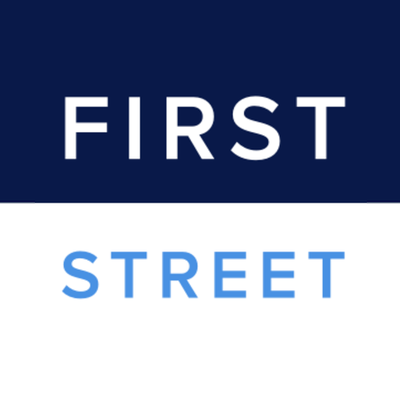 First Street Foundation
Alrededores de Amatengo, Oaxaca, Mexico
Posted on Friday, May 12, 2023
Our mission
Make climate risk information accessible, easy to use, and actionable for individuals, governments and industry.
The problem
The problem with climate risk today is that there is no easy and accurate way for any individual or company to understand how climate change will specifically impact them. We are solving this problem by creating and publicly distributing climate-adjusted, property-specific risk information through RiskFactor.com and strategic partners such as Realtor.com and Redfin.com. We also deliver these data in bulk to government agencies and commercial entities to enable them to do portfolio-scale analysis of climate risk and its impacts. In all cases, we equip our users with the quality information necessary to make decisions about their actions in response to climate change.
The opportunity
We have started a revolution in the provision of climate risk data. We aspire to update our flood risk models with the most recent data and methods to make our flood information even more valuable to understand flood and climate risk. We are looking for a mid- to senior-level Hydrologist with knowledge and experience in flood modeling to accelerate our efforts in communicating hydrologic and climate science on an individual, property-specific level.
The role
The Hydrologist will work in the Hydrological Sciences group within the First Street Foundation (FSF) Data Team to develop, maintain, and operate the FSF Flood Model. The FSF Flood Model is a nationwide, climate-corrected 2D hydraulic flood model used to quantify risk at the property level. This role will be responsible for incorporating new sources of data into the flood model and providing updated flood hazard layers to the rest of the Data Team for the creation of property level statistics. Additionally, this role will stay up to date with the latest research in water-driven natural disasters (e.g., flood and drought risks) and creatively find ways to incorporate hydrological sciences into First Street's climate risk information and data offerings.
Responsible for
Operate the hydraulic model to create flood hazard layers.
Identify new data sources for inclusion into the model.
Manage quality control and ongoing model validation efforts.
Introduce innovative methods to improve estimates of flood risk and depths.
Manage parallel processing workflows in both the cloud and on premises hardware.
Develop automated scripts to professionally and efficiently work the listed responsibilities.
Experience / competencies
Ph.D. or M.S. with equivalent experience in a combination of hydrology and climatology.
Strong foundation in understanding and modeling hydrological processes (e.g., rainfall-runoff).
Expertise in various hydraulic and hydrologic modeling platforms, especially the LIS-FLOOD or similar modeling framework.
Expertise in at least one of fluvial, pluvial or coastal flooding, with familiarity of the others.
Expertise with big data analysis, parallel processing workflows, and cloud computing.
Expertise in probability and statistics in spatial processes.
Expertise using scripted languages (e.g., Matlab, Python, C++, and SQL) and GIS softwares (e.g., QGIS and ArcGIS) to efficiently and reproducibly create outputs.
Ability to work in a fast-paced team environment.
Advantageous: one or more of the following skills and experiences would be a plus
Skill/Experience calibrating hydraulic and hydrologic model and evaluating performance.
Skill/Experience developing satellite-based flood inundation maps (e.g., SAR).
Skill/Experience in groundwater modeling (e.g., Modflow).
Experience (co) authoring peer-reviewed scientific publications in areas related to hydrology, climate change and/or water-driven natural disaster risk.
Experience manipulating and analyzing climate projections from Phase 5 or 6 Coupled Model Intercomparison Project (CMIP5/6) models.
Postdoctoral research experience preferred.
Our Values
Passion: We are driven by our shared goal to fight climate change
Inclusive: We believe the best decisions consider many points of view
Impact: We focus on things that move the needle
Urgency: We move quickly because the world depends on it
Integrity: We use open science and operate transparently
Positivity: We are optimistic and enthusiastic in all that we do
Compensation & Benefits
Competitive salary commensurate with experience
Tech startup environment
Working on the world's biggest issue with other passionate professionals
First Street Foundation is a 501(c)(3) non-profit research and technology group.
We are an equal opportunity employer and value diversity at our company. We do not discriminate on the basis of race, religion, color, national origin, gender, sexual orientation, age, marital status, veteran status, or disability status.