Director of People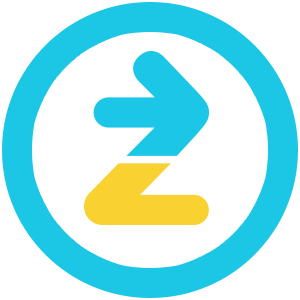 ZEARN
People & HR
New York, NY, USA
Posted on Wednesday, November 1, 2023
Zearn is the nonprofit educational organization whose mission is to inspire all kids to love learning math. Everything we do is driven by our belief that every kid is a math kid.

Our top-rated learning platform is designed to catch kids up and move them forward in grade-level math. And it works. Large-scale efficacy research shows students who use Zearn make significant gains in math proficiency, including the students who start multiple grade levels behind.
As a nonprofit, all of our work is driven by what is best for kids. At the same time, we operate as an intense and fast- moving technology company, inclusively solving hard problems that will impact current and future generations. The problems we solve require expertise in pedagogy, software development, persuasion, psychology, design, writing, video production, problem solving, and countless other disciplines. As an organization that is always stretching to get to the next level of impact, every single person owns mission critical work.
If you're ready to join our Team of problem solvers, and own work that will drive us to achieve impact at scale, we are looking for you.
For more information about Zearn, please visit our website: https://about.zearn.org/
How can an organization achieve impact at scale without investing in a team that is both highly skilled and highly motivated? Or without investing in an operating model grounded in inclusive problem solving and apprentice-based learning? In our view, it is impossible. We believe that each team member plays a critical role in achieving Zearn's mission and building the culture that will sustain us.
The Director of People's purpose at Zearn is to be a driving force behind this culture. As part of our People Team, you will support the team's mission of being a strategic business partner to senior leadership in sustaining a high-performance culture that attracts, develops, engages, and retains a highly-skilled team that embraces diversity and values inclusion.
Reporting to the Chief People Officer (who also is the General Counsel) and working in partnership with the Director of People Operations, you will oversee the development and execution of both long-range plans and short-term strategies to develop, engage, and retain a highly-skilled team that embraces diversity and values inclusion. You will be responsible for driving strategies that require both tactical and adaptive performance across all matters affecting the team, identifying areas for improvement, and developing action plans to enhance overall employee experience along the way. You will work as a collaborative problem solver with leadership and leverage people-oriented systems that propel Zearn's velocity. You'll build and master your knowledge of Zearn's operating model, serve as a strategic and trusted advisor to the leadership team across the company regarding operational challenges and opportunities, and solve for these challenges and opportunities in the design and delivery of Zearn's People strategy.
Some of the ways you will lead within our People Team are by:
Co-leading an innovative people strategy that is built on transparent prioritization and continuously assessing the strategy's impact and alignment with Zearn's people management philosophy
Partnering and co-leading with the Chief People Officer and the executive leadership team to ensure that people policies and practices advance the organization's mission, integrate Zearn's Operating Principles, and sustain a diverse, equitable and inclusive workplace
Co-leading strong HR compliance through the creation and review of systems, processes, and protocols that comply with local and federal employment laws, regulations and reporting standards
Managing and providing apprentice-based coaching to the Benefits Manager and Administrative Associate
You will foster the growth of a legendary team culture by driving change management related to growing leadership, team-wide skill, and engagement, including, but not limited to, the following primary areas of focus:
Skills-Based Apprenticeship & Performance Management
As the incoming Director of People, you will bring the following experience, skills, and qualifications, or demonstrate the ability to learn and grow in new or developing skill areas:
People/HR Experience
You have at least 12 years of relevant professional experience, including at least 3 years of experience at a leader level in People/HR roles. You have experience managing and coaching employees.
You have experience partnering with, advising, and supporting leaders and leadership teams in implementing impactful organization-wide change. You are comfortable leading difficult conversations.
You have a strong background in People/HR program management, content design, vendor relations, and facilitation with attention to detail and discipline to organize and prioritize. Particular experience with developing learning programs will be an advantage, as will planning behavioral change.
You have experience working closely with leadership to develop an attractive total rewards package.
You have proven experience in developing and implementing innovative employee engagement and culture initiatives, with experience building culture in remote or geographically distributed organizations.
You have a demonstrated understanding of diversity, equity, and inclusion concepts and experience integrating DEI initiatives into organizational culture.
You have coached and apprenticed individual contributors.
You have built strategies that are adaptive in nature.
You are able to leverage excellent communication and interpersonal skills to establish and maintain strong relationships with managers and staff at all levels of an organization, offering a responsive and effective customer service experience.
You have been successful in fast-paced and/or growth-oriented organizations that are committed to high standards and high levels of accountability. You are self-directed and able to identify and act on opportunities for continuous improvement.
You are skilled in leading analysis-based problem solving and fast and inclusive problem solving interactions.
You have used performance data and feedback to create insightful ideas and improve teams.
You have built productive relationships with colleagues and internal networks to solve problems.
You communicate with structure, including the use of visuals and slides, and excel at writing simple, brand-consistent copy.
You have experience working across a remote or geographically distributed organization.
You are excited about joining a team that provides transformative learning experiences.
Compensation and Benefits:
The salary range for this position is $165,000 - $185,000, based on experience.
We offer a competitive benefits package, including comprehensive medical, dental and vision plans, short- and long-term disability, life insurance, 401K matching, parental leave, and a generous PTO policy. We also offer a collegial and passionate culture and the potential to positively impact the lives of millions of children. Location
Location:
Zearn operates as a fully remote organization and this position is designed for remote work on a permanent basis. This role is available to candidates residing in CA, CT, FL, IL, LA, MA, NC, NJ, NY, OH, OR, PA, TN, TX, WA, WI, and Washington D.C. There will be some travel required for this role. Please note the Director of People will be expected to be available during standard business hours of 9 am – 5 pm ET.
TO APPLY PLEASE USE THIS LINK: https://talent-profile.diversifiedsearchgroup.com/...
Zearn is an equal opportunity employer. We celebrate diversity and are committed to creating an inclusive environment for all employees. All employment is decided on the basis of qualifications, merit, and business need.
#LI-DNI