Technical Program Manager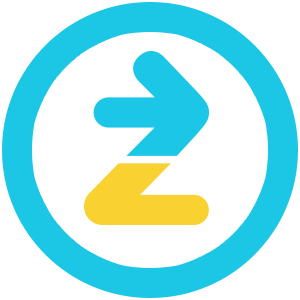 ZEARN
IT, Operations
New York, NY, USA
Posted on Saturday, October 21, 2023
Who We Are:
Zearn is the nonprofit educational organization whose mission is to inspire all kids to love learning math. Everything we do is driven by our belief that every kid is a math kid.

Our top-rated learning platform is designed to catch kids up and move them forward in grade-level math. And it works. Large-scale efficacy research shows students who use Zearn make significant gains in math proficiency, including the students who start multiple grade levels behind.
As a nonprofit, all of our work is driven by what is best for kids. At the same time, we operate as an intense and fast-moving technology company, inclusively solving hard problems that will impact current and future generations. The problems we solve require expertise in pedagogy, software development, persuasion, psychology, design, writing, video production, problem solving, and countless other disciplines. As an organization that is always stretching to get to the next level of impact, every single person owns mission critical work.
If you're ready to join our Team of problem solvers, and own work that will drive us to achieve impact at scale, we are looking for you.
Learn more about us at https://about.zearn.org/.
The Engineering team at Zearn is looking for an experienced Technical Program Manager to drive and deliver strategic outcomes by directing and scaling engineering effort across organizational. The Technical Program Manager will report directly to the Chief Technology Officer and will drive cross-functional programs from inception to launch. Some of the projects include student-facing math learning features, initiatives to improve reporting to educators, and technical integrations of various systems used within Zearn. This role will be successful if the Technical Program Manager efficiently organizes the team around a cohesive strategy and facilitates communication within the team to maximize efficiency and productivity.
What This Role Will Do:
Proactively manage the Engineering roadmap, translating strategic ideas into execution plans, and being accountable to drive them to completion:

Collaborate with Engineering / Data Analytics team leaders and business owners to define and ensure clear requirements; establishing shared understanding of context and scope.
Initiate process improvements, both internal and cross functional
Manage multiple projects through delivery; clearing roadblocks, determining prioritization, and overseeing release.

Guide complex technical decisions across multiple teams including Engineering and product, ensuring priorities are aligned across teams.
Driving internal and external process improvements across multiple teams and functions including reducing the manual efforts through automation.
Define and measure KPIs for the team.
What You'll Bring to The Role:
5+ years of professional experience with 3 years experience as a Technical Program Manager
Experience leading complex programs with multiple stakeholders across teams, in both technical and nontechnical matters.
Experience working within fast-paced engineering teams, with the capability of creating and managing processes, in both technical and nontechnical matters.
Ability to quickly understand technical designs, challenges and risks. Experience breaking down complex problems and driving decision making.
Build effective and transparent communication channels to adaptively communicate schedules, priorities, status and risk to various functional stakeholders at all levels of the organization and among technical and non-technical team members
Location:
This role is remote, however you may be required to travel for business and team building meetings.
Compensation & Benefits:
The compensation range for this role is $125,000 - $150,000 per year.
Zearn offers a competitive benefits package, including comprehensive medical, dental and vision plans, short- and long-term disability, life insurance, 401K matching, parental leave, and a generous PTO policy. We also offer a collegial and passionate culture and the potential to positively impact the lives of millions of children.
To Apply: https://apply.workable.com/j/745DC96BAA
Zearn is an equal opportunity employer. We celebrate diversity and are committed to creating an inclusive environment for all employees. All employment is decided on the basis of qualifications, merit, and business need.