Professional Learning Facilitator - National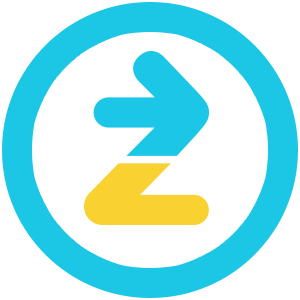 ZEARN
New York, NY, USA
Posted on Tuesday, September 12, 2023
Who We Are:
Zearn is the nonprofit educational organization behind Zearn Math, the top-rated math learning platform used by 1 in 4 elementary-school and more than 1 million middle-school students nationwide. Zearn Math supports teachers with research-backed curriculum and digital lessons proven to double the learning gains of a typical year of instruction. Our instructional materials – including 450+ hours of digital math learning – are free for teachers and families. Zearn also offers school and district- and statewide licenses and professional development to support implementation.
Everything Zearn does is driven by the belief that every kid can be a math kid. Learn more about us at https://about.zearn.org/.
Who we are looking for:
If you love working with elementary and middle school math teachers and enjoy leading professional development, the Zearn Professional Learning Facilitator role is right for you. Zearn Math is seeking excited and passionate Professional Learning Facilitators to lead professional learning with Zearn teachers and administrators from all across the country.
Your responsibilities will be challenging and diverse. You will start by immersing yourself in Zearn facilitator training, getting the opportunity to be trained on Zearn content and facilitation by one of our expert facilitators. You will then dive right in by leading professional development sessions both over video conferencing and in person for district teachers and leaders around the country. To grow your own skills you will participate in team professional development and individualized coaching.
Ultimately, your facilitation will have a significant impact by helping thousands of teachers and leaders learn to implement Zearn effectively, which in turn will help millions of children develop a love of learning math.

What This Role Will Do
Preparation & Instruction
Participate in ongoing facilitator training and development. This includes learning and developing expertise in:

seamless, approachable, and engaging facilitation
all areas of the Zearn product and curricular materials
the research-based approach used to develop Zearn
the phases, key actions, and milestones involved in Zearn implementation
Prepare to facilitate a broad range of professional learning sessions for a wide range of educators and leaders. This includes:

studying and internalizing content for a range of sessions
preparing materials
practicing with other team members
receiving and incorporating feedback from managers and other team members

Session Facilitation

Facilitate remote and onsite professional development sessions for all of our partners nationwide
Travel to 1-4 different locations across the country each week, to deliver in-person training to teachers and leaders.
Facilitate sessions in the early morning and early evening, as well as on various weekends and holidays, depending on time zones and partner needs.

Professional Development & Support

Adopt a mindset of continuous learning and improvement; exhibit an eagerness to grow as a facilitator.
Analyze and reflect on survey data after each session to make aligned shifts in preparation for subsequent facilitation
Debrief strengths and growth areas from session observations and survey data in regular meetings with a manager.
Engage in practice before sessions with other team members to prepare for facilitation and receive additional feedback.
What You'll Bring To The Role:

Bachelor's degree in a relevant field required.
3+ years of experience teaching K-8 and/or math
Willingness to travel and work irregular hours (including various mornings, evenings, weekends, and holidays)
Comfort working in a highly collaborative environment, with excellent time management skills and attention to detail
Receptivity to multiple viewpoints and feedback with a focus on reflective practice and innovation
Empathy, curiosity, and the desire to continually grow as a learner and teammate
Experience using Zearn in your school or classroom is strongly preferred
Some experience leading professional learning for teachers and/or leaders is preferred
Strong relevant content area knowledge is preferred (e.g. math instruction, adult pedagogy, supporting diverse learners)
A commitment to Zearn's mission of providing an exceptional education to all children
A desire to join an entrepreneurial, fast-paced environment at a high-growth organization
Location:
This role is remote and will focus on providing professional learning sessions across the country. It will require up to 90% travel across the year (1-4 different locations a week) and therefore candidates must live within one hour of one the following hub airports:
Boston (BOS),
Charlotte (CLT),
Chicago (ORD),
Cincinnati (CVG),
Cleveland (CLE),
Detroit (DTW),
Philadelphia (PHL),
NYC area airports (JFK, LGA, EWR/Newark)
Houston (IAH)
Dallas (DFW)
Washington DC (DCA)
Compensation & Benefits:
The compensation range for this role is $75,000 - $80,000 per year.
We offer a competitive benefits package, including comprehensive medical, dental and vision plans, short- and long-term disability, life insurance, 401K matching, parental leave, a generous Holiday policy and a flexible PTO policy. We also offer a collegial and passionate culture and the potential to positively impact the lives of millions of children.
Zearn is an equal opportunity employer. We celebrate diversity and are committed to creating an inclusive environment for all employees. All employment is decided on the basis of qualifications, merit, and business need.
TO APPLY: https://apply.workable.com/j/7D131CF446