Spanish Translations Associate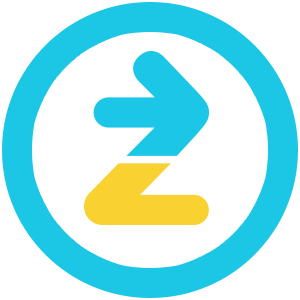 ZEARN
New York, NY, USA
Posted on Saturday, July 22, 2023
WHO WE ARE:
Zearn is the nonprofit educational organization behind Zearn Math, the top-rated math learning platform used by 1 in 4 elementary-school and more than 1 million middle-school students nationwide. Zearn Math supports teachers with research-backed curriculum and digital lessons proven to double the learning gains of a typical year of instruction. Our instructional materials – including 450+ hours of digital math learning – are free for teachers and families. Zearn also offers school and district- and statewide licenses and professional development to support implementation.
Everything Zearn does is driven by the belief that every kid can be a math kid. Learn more about us at https://about.zearn.org.
We are looking for a talented, multi-tasking Spanish Translations Associate who has experience translating instructional content and a passion for making education accessible to every student.

This role is part of our Customizations team tasked with ensuring high-quality Spanish digital lessons that will meet the needs of multilingual learners in U.S. classrooms. The core team includes: our Spanish Translations Manager, Spanish Video Production Manager (who ensures high-quality production of Spanish digital lessons), Spanish Content Operations Manager (who leads our Content Management System work), and our State Program Manager (who leads project management).
WHAT THIS ROLE WILL DO:
Work closely with the Spanish Content Operations Manager and the Spanish Translation Manager to create key content:
Translate content into our Content Management System
Transcribe instructional material into our Content Management System.
Iterate and edit based on input from Translation Manager and Content Operations Manager.
Collaborate with the internal review process for each independent digital lesson from start to finish.
Produce and review a wide variety of documents and visual assets:
Work with the Customization team and other Zearn departments to create and edit documentation and assets as needed.
Support the Translation Manager and Content Operations Manager on updating, maintaining and managing assets.
Support of content creation processes
Review content and report bugs and other problems or inconsistencies.
Adhere to existing style guides and other translation reference tools, and call attention to discrepancies across related materials.
Participate in development of production processes, providing feedback and suggested improvements in areas that affect content production.
Support knowledge management and transfer by documenting and following new product norms, processes, and tips.
Participate in the internal review processes for each independent digital lesson from start to finish (fluency, guided practice, independent practice, bonus); answer questions from the Zearn team as needed.
Continuously improve Spanish content creation processes and collaborate on special projects as they arise.
WHAT YOU'LL BRING TO THE ROLE:
Fluent in English and Spanish (ES-US dialect required)
2+ years translation and editorial experience in the K-12 education space (preferably from English to Spanish)
2+ years of K-8 math experience in the education space
Bachelor's degree required
Track record building deep product knowledge; excitement to understand and learn an existing and complex system
A highly responsive and solution-oriented mindset; excited to identify and resolve problems related to a product
Able to build positive relationships that facilitate the work of cross-functional teams, seamlessly conversing with content creators, engineers, and product managers
Excellent time management, written communication, and attention to detail
An obsessive attention to detail, organization, and continuous improvement
A commitment to Zearn's mission of providing an exceptional education to all children
A desire to join an entrepreneurial, fast-paced environment at a high-growth organization
LOCATION
This role is remote, however you may be required to travel for business and team building meetings.
COMPENSATION AND BENEFITS
We offer a competitive benefits package, including comprehensive medical, dental and vision plans, short- and long-term disability, life insurance, 401K matching, parental leave, a generous Holiday policy and a flexible PTO policy. We also offer a collegial and passionate culture and the potential to positively impact the lives of millions of children.
Zearn is an equal opportunity employer. We celebrate diversity and are committed to creating an inclusive environment for all employees. All employment is decided on the basis of qualifications, merit, and business need.
TO APPLY: https://apply.workable.com/j/F99E9B9745