Academic Associate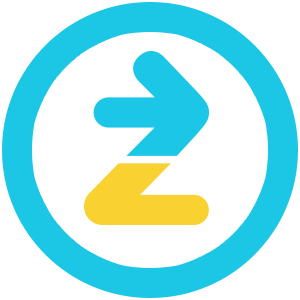 Zearn
Operations
United States
Posted on Thursday, May 18, 2023
Description
Who We Are:
Zearn is the nonprofit educational organization behind Zearn Math, the top-rated math learning platform used by 1 in 4 elementary-school and more than 1 million middle-school students nationwide. Zearn Math supports teachers with research-backed curriculum and digital lessons proven to double the learning gains of a typical year of instruction. Our instructional materials – including 450+ hours of digital math learning – are free for teachers and families. Zearn also offers school and district- and statewide licenses and professional development to support implementation.
Everything Zearn does is driven by the belief that every kid can be a math kid. Learn more about us at https://about.zearn.org/.
Over the past few years, Zearn's Academic Team - which resides under Zearn's Chief Academic Officer (CAO) - has expanded in both scope of work and number of team members, and we are looking to continue this growth. Zearn is seeking a talented educator who is passionate about standards, curriculum, and instruction and how these areas can support Zearn Math in providing students a rigorous and engaging experience. The Academic Associate will work under one of Zearn's Academic Managers and will be an essential addition to the Academic Team, helping our team reach its ultimate goal of ensuring Zearn Math is a viable curricular offering in every state.
In this role, you will be responsible for helping the Academic Team stay abreast of the current landscape of mathematics standards and curricular choices through deep analysis projects that require sustained focus, drive, and perseverance. This work includes completing semi-annual reviews to check the status of each state's standards and any revision processes states might be conducting. Additionally, you will assist in Zearn's participation in various curriculum review processes (e.g., EdReports and individual state IMR processes) by researching the expectations of each review process. Serving in the role will also afford you the opportunity to collaborate with the broader Academic team to execute continuous improvement of our curricular materials.
What This Role Will Do:
The Academic Associate will help Zearn reach its goal of being seen as a viable curricular option in all 50 states. To meet this goal, you will:
Assist in the creation of Zearn's state-specific alignment guides (see examples here).
Assist in auditing Zearn Math's curricular materials against latest trends in HQIM
Assist in the continuous improvement of Zearn Math's curricular resources
What You'll Bring To The Role:
At least 3-5 years of experience in math education
Experience analyzing various sets of standards and comparing them to the Common Core State Standards for Mathematics
Ability to think deeply about math standards
Experience reviewing/evaluating curricular materials (e.g., serving on a curriculum adoption committee)
Experience writing and/or evaluating assessments a plus
Excellent verbal and written communication skills
Excellent organizational and time management skills
Meticulous attention to detail
Ability to handle multiple tasks and consistently meet deadlines
A love of learning, and a love of math
A commitment to Zearn's mission of providing an exceptional education to all children
A desire to join an entrepreneurial, fast-paced environment at a high-growth organization
Location:
This role is remote, however you may be required to travel for business and team building meetings.
Compensation & Benefits:
We offer a competitive benefits package, including comprehensive medical, dental and vision plans, short- and long-term disability, life insurance, 401K matching, parental leave, a generous Holiday policy and a flexible PTO policy. We also offer a collegial and passionate culture and the potential to positively impact the lives of millions of children.
Zearn is an equal opportunity employer. We celebrate diversity and are committed to creating an inclusive environment for all employees. All employment is decided on the basis of qualifications, merit, and business need.
TO APPLY: https://apply.workable.com/j/347AEDA942