Business Operations Associate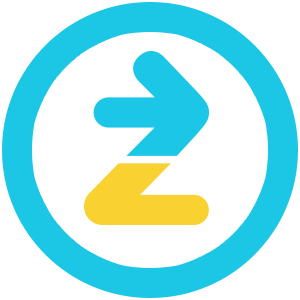 Zearn
Sales & Business Development, Operations
New York, NY, USA
Posted on Saturday, May 13, 2023
Description
Business Operations Associate
Who We Are:

Zearn is the nonprofit educational organization behind Zearn Math, the top-rated math learning platform used by 1 in 4 elementary-school and more than 1 million middle-school students nationwide. Zearn Math supports teachers with research-backed materials proven to double the learning gains of a typical year of instruction. Everything Zearn does is driven by the belief that every kid can be a math kid. Learn more about us at https://about.zearn.org/.

Zearn is seeking a talented Business Operations Associate to join our growing Partnerships team, which works with schools and districts across the country to support them in purchasing and implementing Zearn Math.
In this role, you will play a pivotal role in our Business Operations function. You'll support our team's sales, account management, and lead generation work by improving processes, analyzing data, increasing the efficiency of large-scale customer launches, and executing a new cross-functional approach to lead generation.
What This Role Will Do:
Launch Operations
Collaborating cross-functionally to launch Zearn Math in new large-scale partnerships (e.g., state-wide partnership, large district customer)
Managing Salesforce data to track launch progress and keep records updated
Communicating with partner districts via email campaigns to gather critical launch information
Maintaining internal fact bases and timelines to facilitate cross-functional collaboration
Codifying and documenting efficient processes and data-driven practices for large-scale launches, and sharing insights to drive continuous improvement
Data Analytics & Management
Designing and automating processes to synthesize Zearn usage data and operations data from Salesforce, Looker, and external sources
Creating reports, dashboards, and visualizations of data for internal teams and state and district partners
Working cross-functionally with Data/Research team to ensure accuracy and clarity between systems (Salesforce, Looker, Zearn)
Lead Generation Operations
Designing and automating new lead scoring and lead qualification processes based on usage and engagement data, in collaboration with marketing team
Developing and managing outreach campaigns in Salesforce and Marketo to high-potential prospects based on lead score, including automated campaigns and drip campaigns
Analyzing lead gen campaign data and conducting A/B tests to evaluate and improve efficacy of campaigns
Researching external best practices on lead generation to iterate and improve our approach
Supporting preparation for high priority events by compiling relevant data, researching key talking points, and packaging information in digestible format for Partner Success team
Analyzing target districts and developing custom outreach plans based on district characteristics, strategic states, prior interactions, etc.
Sales Operations
Collaborating with Salesforce Admin to customize Salesforce platform (including flows, record types, page layouts, custom reports) to optimize Partnerships team operations and facilitate cross-team collaboration through Salesforce
Researching, gathering, and synthesizing ideas for continuous improvement of sales operations, and making recommendations for changes to processes, systems, and tools to improve operations efficiency

What You'll Bring To The Role:

A Bachelor's Degree in a related field
Experience in or passion for education
3-5 years of experience in business or sales operations
Advanced proficiency with Salesforce as an end user, and experience with Salesforce admin functions such as customizing flows, record types, page layouts, custom reports, and dashboards
Experience with data analysis, data transformation and cleaning, and data visualization using tools such as Python, R, and Looker. Ability to synthesize and present data insights concisely for internal and external stakeholders.

Experience with Python (preferably with the pandas library) or willingness to learn is strongly preferred

Ability to create and manage multi-stage automated outreach campaigns based on lead scores, including drip campaigns and one-time campaigns. Marketo experience is a plus.
Highly proficient with the MS Office Suite and Google Workspace (including advanced Excel/Google Sheets proficiency).
Exceptional organizational skills and process-orientation, including the ability to project-manage across shifting deadlines and priorities in a fast-paced, high-growth environment
A commitment to Zearn's mission of providing an exceptional education to all children
Location:

This role is remote, however you may be required to travel for business and team building meetings.
Compensation & Benefits:
We offer a competitive benefits package, including comprehensive medical, dental and vision plans, short- and long-term disability, life insurance, 401K matching, parental leave, a generous Holiday policy and a flexible PTO policy. We also offer a collegial and passionate culture and the potential to positively impact the lives of millions of children.
To Apply: https://apply.workable.com/j/A725BCA5D2
Zearn is an equal opportunity employer. We celebrate diversity and are committed to creating an inclusive environment for all employees. All employment is decided on the basis of qualifications, merit, and business need.