Associate Production Editor for Spanish and English Print Publications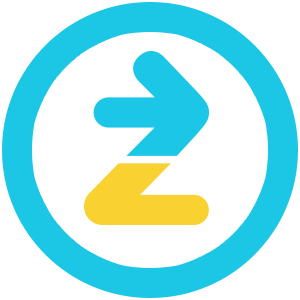 Zearn
United States
Posted on Friday, May 12, 2023
Description
Who We Are:
Zearn is the nonprofit educational organization behind Zearn Math, the top-rated math learning platform used by 1 in 4 elementary-school and more than 1 million middle-school students nationwide. Zearn Math supports teachers with research-backed curriculum and digital lessons proven to double the learning gains of a typical year of instruction. Our instructional materials – including 450+ hours of digital math learning – are free for teachers and families. Zearn also offers school and district- and statewide licenses and professional development to support implementation.
Everything Zearn does is driven by the belief that every kid can be a math kid. Learn more about us at https://about.zearn.org/.
The Zearn Math Content Production team plays an essential role in the creation of ZearnMath lessons, ensuring on-time production with the highest quality. As an Associate Production Editor for Zearn's growing list of Spanish publications, you will assist the Production Director and Print Project Manager in ensuring timely execution of proofing processes and file deliveries between vendors.
What This Role Will Do:
File management and version control for Zearn Math's Spanish curriculum projects

Assist in keeping our publications up-to-date across online and print versions and in multiple production systems
Track changes/errata for implementation in multiple versions and translations
Assist with file validation and file transfers between Zearn and vendors
Publishing online versions to Zearn's site
Make suggestions and help improve related processes

Assist with print proofing and review of Spanish layouts

Checking art and layout for accuracy and consistency throughout the page proofs
Looking for adherence to styles/guidelines, finding/fixing inconsistencies within our CMS and sometimes InDesign or Acrobat

Escalate issues to the appropriate channels or stakeholders
Assist with related special projects as required
What You'll Bring To The Role:
Bachelor's degree and college-level understanding and use of the English and Spanish languages. Native Spanish skills is a plus
3+ years post-educational work experience in a related role as well as experience working in the Publishing industry. Experience in EdTech is a plus.
Impeccable attention to detail, excellent grammatical and proofreading skills (Spanish & English)
Intermediate knowledge of Adobe InDesign and Acrobat a MUST
Familiarity with a Content Management System strongly preferred
Thrive working independently while also communicating effectively with team members to achieve common goals
Strong time management, and interpersonal skills with an eye for efficiency and keeping things organized
Pick up on new software quickly
A commitment to Zearn's mission of providing an exceptional education to all children
A desire to join an entrepreneurial, fast-paced environment at a high-growth organization
Location:
This role is remote, but you may be asked to travel for business or team building reasons.
Compensation & Benefits:
We offer a competitive benefits package, including comprehensive medical, dental and vision plans, short- and long-term disability, life insurance, 401K matching, parental leave, and a generous PTO policy. We also offer a collegial and passionate culture and the potential to positively impact the lives of millions of children.
Zearn is an equal opportunity employer. We celebrate diversity and are committed to creating an inclusive environment for all employees. All employment is decided on the basis of qualifications, merit, and business need.