Strategy Analyst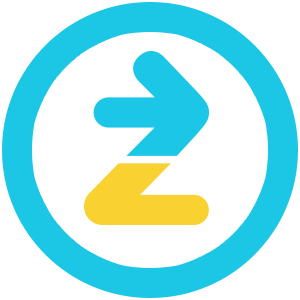 Zearn
IT, Sales & Business Development
New York, NY, USA
Posted on Wednesday, May 3, 2023
Description
Strategy Analyst
Zearn is the nonprofit educational organization behind Zearn Math, the top-rated math learning platform used by 1 in 4 elementary students nationwide. Zearn Math supports teachers with research-backed curriculum and digital lessons proven to double the learning gains of a typical year of instruction. Zearn Math instructional materials - including 400+ hours of digital math learning - are free for teachers and families. Zearn also offers school- and district-wide licenses and professional development to support implementation. Everything Zearn does is driven by the belief that every kid can be a math kid.
Learn more about us at https://about.zearn.org/.
About the Role:

Zearn is seeking its first Strategy Analyst to play a pivotal role in strengthening and sustaining Zearn's strategic planning and problem solving skills, thus enabling Zearn to meet the demands of hyperscale. In this role, we'll coach you to develop a 360-degree view of how the company operates, from both a high-level strategic viewpoint and a tactical operational lens. We'll also coach you to build your knowledge of the marketplace and education policy. Reporting to the Manager of Strategy, you'll use your growing insight into the market and Zearn's business to solve the executive team's most pressing strategic problems, through a mix of quantitative and qualitative analysis.
The Strategy Team at Zearn is tasked with the following:
Increasing transparent prioritization at the organization and team levels.
Decreasing the friction of cross-departmental problem solving.
Engaging and leveraging the Zearn Board for highest value input and support.
Raising philanthropic capital to support new product and service builds.
Increasing automaticity and efficiencies of funder reporting while maintaining accuracy, relevance and timeliness.
Scaling knowledge of education policy and news across the organization.
Providing timely market insights to inform business decisions.
Some of the ways you will support the Strategy Team with these deliverables include:
Writing long form memos and other communications to the Board and conducting supporting research and analyses
Maintaining the grant documentation system, writing long form memos and other communications to philanthropic partners, and conducting supporting research and analyses to support the grant writing process.
Synthesizing education news and legislation for the organization and notifying Zearn leadership of high priority items.
Researching and synthesizing market updates for Zearn Executive Leaders

What Skills You'll Bring to the Role:
Establishing credibility with leaders and team members, which you may have developed through working closely with institutional leaders in community leadership positions, internships, or full-time employment.
Building productive relationships with colleagues, which you may have developed through leading a project requiring significant engagement from others, including peers, to be successful.
Critical reading and writing publishable long form content, which you would have developed through a rigorous undergraduate program.
Gathering expert feedback including through analyzing peer-reviewed research to generate ideas, which you may have developed as a research assistant or other role requiring you to present, evaluate, and iterate on ideas with subject matter experts and institutional leaders.
Deadline-oriented planning, which you may have developed through leading a complex, multi-week project.
Conducting numerical analyses to generate insight, which you may have acquired as a research assistant or analyst where you had hands-on experience using tools such as R, Python, SAS, or Looker to support your analyses and insights, or by taking courses to increase your statistical skills.
Managing, validating, and cleaning data to support analyses in Google Sheets/Excel which you may have acquired in an internship or full-time employment position requiring substantial quantitative analysis
What Skills You Will Build in this Role:

Gaining and using knowledge of public education system and its influencers, research, and industry providers
Gaining and using knowledge of the Zearn product
Building internal networks to solve problems
Using performance data to generate ideas
Pressure testing quantitative and qualitative work
Communicating through visuals and slides
Communicating with structure
Process improvement and automation
Travel Expectation:
Compensation & Benefits:
We offer a competitive benefits package, including comprehensive medical, dental and vision plans, short- and long-term disability, life insurance, 401K matching, parental leave, a generous Holiday policy and a flexible PTO policy. We also offer a collegial and passionate culture and the potential to positively impact the lives of millions of children.
To Apply: https://apply.workable.com/j/8A368A29D2

Zearn is an equal opportunity employer. We celebrate diversity and are committed to creating an inclusive environment for all employees. All employment is decided on the basis of qualifications, merit, and business need.