Spanish On-Camera Teacher - NYC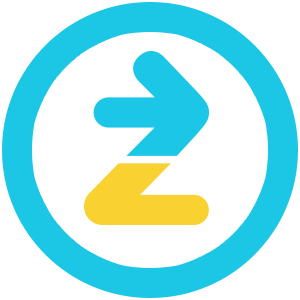 ZEARN
New York, NY, USA
Posted on Tuesday, March 14, 2023
** THIS ROLE REQUIRES THAT YOU LIVE WITHIN DAILY COMMUTING DISTANCE TO NYC STUDIO **
** PLEASE READ SPECIAL APPLICATION INSTRUCTIONS BELOW BEFORE SUBMITTING YOUR INFORMATION **
Zearn is looking for talented and charismatic current and former teachers to be on-screen leading Zearn Math's Spanish language video lessons. Want to see what we are looking for? See this 1-minute video of real Zearn teachers in Spanish. This is your chance to become one of the faces of Zearn, and to engage and inspire kids across the country! You will teach math to multilingual students (where Spanish is their native language). As a teacher, you will need to be fluent in Spanish (can both speak and read Spanish). You don't need any prior on-camera experience and you can choose your level of time commitment of:
Just 5 to 15 days a year, working around your existing teaching schedule (best for current teachers); or
More than 15 days a year, if you have additional availability and a more flexible schedule (best for former teachers)
If you are passionate about inspiring kids, excited to bring them joyful AND rigorous instruction, comfortable teaching math, and live within commuting distance to NYC, we want to hear from you!
This is a contract (1099) position. Zearn offers a competitive compensation, as well as the chance to positively impact the lives of millions of children. Our day rate for video shoots is $500/day for on-camera teachers. We are not able to cover travel costs.

Please follow the instructions below to apply:

STEP 1: Create a one-minute video of yourself as though you were speaking to a small group of third graders in Spanish. (Please try not to drop words or consonants in your video). You can use your phone or webcam. In the video:
Introduce yourself
Tell 'your students' three facts about yourself
Tell 'your students' why you like math
Include yourself reading the section of a Math Chat provided below. Does not need to be memorized.
STEP 2: Repeat Step 1 above but this time in English
STEP 3: Upload your two separate videos to YouTube. Use the 'unlisted' setting, which allows anyone with the link to view the clip, but ensures your video isn't searchable to the public
STEP 4: Include your resume in the application
STEP 5: Attach the YouTube links (Spanish and English scripts below), resume and your preferred method of contact when you apply.
Please use the following Scripts for your STEP 5 videos:
SPANISH SCRIPT
TEACHER: ¡Hola, estudiante de matemáticas! Empecemos por un problema verbal. Lee el problema e imagina lo que está pasando.
TEACHER: Aquí tenemos 1 pecera. Empecemos por poner 5 peces en esta pecera. Sigamos. Pon 5 peces en cada pecera hasta que todos los peces estén en una pecera.
TEACHER: Voy a poner 5 peces en cada pecera, así. Escribamos una ecuación de multiplicación que represente nuestro dibujo. Voy a poner un signo de interrogación para nuestra incógnita, el número de grupos. ¿Cuántos hay en cada grupo? ¿Cuántos hay en total? Adelante – completa la ecuación de multiplicación.
TEACHER: El número de grupos es nuestra incógnita. Hay 5 peces en cada pecera, o grupo, y 20 peces en total. Ahora, escribe una oración de división que corresponda a este dibujo. Usa tu ecuación de multiplicación como ayuda – ¿Cuánto es el total? Y ¿cuántos peces hay en cada grupo?
ENGLISH SCRIPT
TEACHER: Hey there mathematician! Let's get started with a word problem. Read this problem and imagine what's happening.
TEACHER: Here is 1 tank. Let's start by putting 5 fish in this tank. Keep going. Put 5 fish in each tank until all fish are in a tank.
TEACHER: I'll put 5 fish in each tank like this. Let's write a multiplication equation that represents our picture. I'll write a question mark for our unknown, the number of groups. What is the size of each group? What is the total? Go ahead – fill in the multiplication equation.
TEACHER: The number of groups is our unknown. There are 5 fish in each tank, or group, and 20 total fish. Now, write a division sentence to match this picture. Use your multiplication equation to help – What's the total? And how many fish are in each group?
ONCE YOU HAVE COMPLETED THE STEPS ABOVE PLEASE USE THIS LINK TO APPLY: https://apply.workable.com/j/F96A4343A