Legal Fellow (Fall 2023)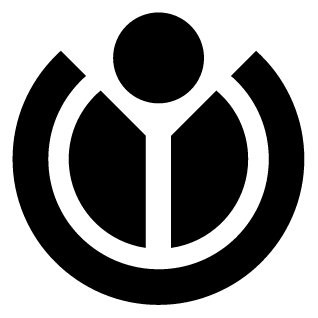 Wikimedia Foundation
Legal
Remote
Posted on Saturday, May 6, 2023
Summary
If you're a current law student or recent law school graduate passionate about free knowledge and open source issues, applying to our legal fellowship program can provide an immersive in-house experience with specific education and training in the areas of Internet law and free knowledge organizations.
Description
The Foundation faces a myriad of legal issues ranging from complex copyright questions to international freedom of speech issues to mobile development to internal corporate compliance. Because of the wide array of legal issues, the fellows will be assigned challenging projects based on their particular interests and strengths. These projects range from researching various legal questions to drafting licensing agreements to developing internal and external policies.
Each fellow will receive individualized projects that they will be expected to spearhead under the supervision and guidance of an attorney from the Legal Department.
Fellows will work closely with their supervising attorney - attending and participating in internal and external meetings, collaborating on projects, receiving feedback and support, and generally learning about the practical dimensions of practicing law in-house at a web-based company.
When the opportunity exists, the Legal Department will work with a fellow's university to facilitate earning academic credits and/or receiving funding for the fellow's time at the Wikimedia Foundation.
Requirements
High energy for and commitment to the Wikimedia Foundation's free knowledge mission, including an interest in free culture issues, open source software, Creative Commons licensing, etc.

A very good sense of humor and the ability to excel in a fast-paced, multitasking environment that demands fast turn-around.

Intellectual curiosity and flexibility that makes them enjoy tackling difficult and ambiguous problems in creative ways. Students with strong research backgrounds are preferred.

Experience working with large online user communities (or at least the desire to). Students with experience with wikis or Wikimedia projects are preferred.

The ability to flourish in a highly transparent and collaborative environment and work on a team with diverse demographic and cultural characteristics. Multilingual students (especially German, French, and/or Italian) are a plus!

Excellent writing skills that can be adapted to communicate complex legal concepts to a large audience with varying (or no) backgrounds in law. Students with experience and/or coursework in drafting agreements and/or policies are preferred.

Completed coursework in some or all of the following areas of law: internet law, freedom of speech (domestic and international), intellectual property, contract drafting, international law, privacy, data security, and/or licensing. While coursework in these areas is not required, students who have experience in these areas are heavily preferred.
Pluses
Being a Wikimedian! (Please share your username in your cover letter.)
About the Wikimedia Foundation
The Wikimedia Foundation is the nonprofit organization that operates Wikipedia and the other Wikimedia free knowledge projects. Our vision is a world in which every single human can freely share in the sum of all knowledge. We believe that everyone has the potential to contribute something to our shared knowledge, and that everyone should be able to access that knowledge freely. We host Wikipedia and the Wikimedia projects, build software experiences for reading, contributing, and sharing Wikimedia content, support the volunteer communities and partners who make Wikimedia possible, and advocate for policies that enable Wikimedia and free knowledge to thrive.
The Wikimedia Foundation is a charitable, not-for-profit organization that relies on donations. We receive donations from millions of individuals around the world, with an average donation of about $15. We also receive donations through institutional grants and gifts. The Wikimedia Foundation is a United States 501(c)(3) tax-exempt organization with offices in San Francisco, California, USA.
As an equal opportunity employer, the Wikimedia Foundation values having a diverse workforce and continuously strives to maintain an inclusive and equitable workplace. We encourage people with a diverse range of backgrounds to apply. We do not discriminate against any person based upon their race, traits historically associated with race, religion, color, national origin, sex, pregnancy or related medical conditions, parental status, sexual orientation, gender identity, gender expression, age, status as a protected veteran, status as an individual with a disability, genetic information, or any other legally protected characteristics.
The Wikimedia Foundation is a remote-first organization with staff members including contractors based in more than 50 countries. Salaries at the Wikimedia Foundation are set in a way that is competitive, equitable, and consistent with our values and culture. The anticipated hourly pay range of this position for applicants based within the United States is US$32 per hour to US$39 per hour with multiple individualized factors, including cost of living in the location, being the determinants of the offered pay. For applicants located outside of the US, the pay range will be adjusted to the country of hire. We neither ask for nor take into consideration the salary history of applicants. The compensation for a successful applicant will be based on their skills, experience and location.
All applicants can reach out to their recruiter to understand more about the specific pay range for their location during the interview process.
If you are a qualified applicant requiring assistance or an accommodation to complete any step of the application process due to a disability, you may contact us at recruiting@wikimedia.org or +1 (415) 839-6885.
More information
Wikimedia Foundation
Applicant Privacy Policy
News from across the Wikimedia movement
Wikimedia 2030
Our Commitment to Equity
This is Wikimedia Foundation
Facts Matter
Our Projects
Our Tech Stack