Ushahidi Board Director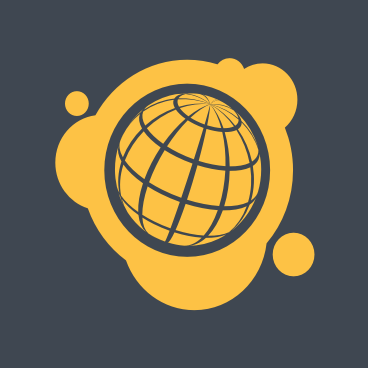 Ushahidi
United States
Posted on Monday, May 1, 2023
Description
Ushahidi is a global not-for-profit technology company incorporated in Florida, USA, and headquartered in Nairobi, Kenya.
Our vision is to empower communities to thrive due to access to data and technology. Ushahidi gives citizens the tools to generate data on the ground - raising their voices, influencing change, and mobilizing support. We build open-source software that helps people gather, analyze, and act on data, whether it's about human rights, crises, climate change, elections, or any other issue that affects them.
About the Board
The Ushahidi Board of Directors is a diverse group of individuals, drawing on expertise in impact strategy, strategic communications, business development, open-source software development, and product strategy to provide oversight and governance over Ushahidi.
Role of the Board of Directors
The Ushahidi Board of Directors ensures that the organization fulfills its vision and mission. The Ushahidi board is an oversight board, not a management board. Ushahidi's Board of Directors has a fiduciary responsibility to the organization and steers Ushahidi towards a sustainable future, ensuring adequate resources are available to advance the mission.
The Ushahidi board's primary legal duties include the following:-
Duty of care: Ensuring prudent use of all Ushahidi Inc assets
Duty of loyalty: Ensuring that all our activities and transactions advance our mission and making decisions that are in the best interest of Ushahidi Inc above personal interests.
Duty of obedience: Ensuring that Ushahidi Inc obeys applicable laws and regulations, Ushahidi's bylaws, and adheres to Ushahidi's stated purposes and mission.
The board is responsible for the following:-
Uphold Ushahidi's mission and purpose and keep Ushahidi focused.
Selecting, supporting, and reviewing the Executive Director.
Providing financial oversight for the organization.
Ensuring that Ushahidi has adequate resources to meet its obligations and fulfill its mission.
Ensuring legal compliance and ethical integrity of the organization.
Support the development of a strategic plan and ensure it is followed.
Recruiting and onboarding new board members.
Be Advocates for Ushahidi.
Requirements
Ushahidi seeks to bring new board members in 2023, focusing on technology and product, data strategy, and fundraising. Successful candidates will be appointed for a two-year term, renewable once. We are committed to diversity and inclusion and therefore welcome and encourage applications from candidates of all backgrounds and identities.
NB: This is a voluntary unpaid position.

Desired skills/experience
Tech and Engineering: Expertise and experience in tech, innovation, and product strategy
Data Science and Strategy: Expertise and experience in the data for social impact space
Fundraising: Capacity to facilitate connections with potential donors and strategic partners aligned with Ushahidi's mission.
Required of all board members
Basic knowledge and understanding of Ushahidi's work to raise the voices of marginalized groups.
Demonstrated commitment to open source and/or open data movements.
Ideally, has some non-profit governance experience(management, board, or otherwise).
Demonstrated ability to work effectively in a diverse and multicultural team environment.
Excellent command of the English language (verbal and written).
Expectations of Board Members
Board members must demonstrate commitment to advancing Ushahidi's mission and serve as ambassadors within their networks. Expectations include:-
Attendance at quarterly board meetings (two virtual, two in-person).
Attendance at adhoc thematic (virtual) meetings (with advance notice given).
Review materials and adequately prepare for meetings.
Timely responses to discussions on the Board's internal mailing list and other communication channels.
Compliance with Ushahidi Bylaws and policies, including the conflict of interest policy
(Optional) Attendance at Ushahidi's annual team retreat is welcome but not mandatory.
How to Apply
Please attach your CV, LinkedIn profile, and a short cover note articulating your interest in the role and your fit (within the three areas of leadership we are recruiting for) in this application.
The deadline for applications is May 29th, 2023.
If you know anyone who would be an excellent fit for the Ushahidi board, please encourage them to apply here. Questions about the application process can be directed to angela AT Ushahidi DOT com.