Project Manager (Center on Labor, Human Services, and Population)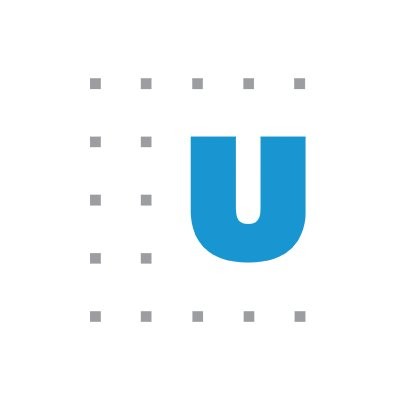 Urban Institute
Operations
Washington, DC, USA
Posted on Thursday, November 9, 2023
About Urban Institute:
At the Urban Institute, we believe in the power of evidence to improve lives and strengthen communities. As a nonprofit focusing on social and economic policy, our researchers and policy entrepreneurs open minds, shape decisions, and identify transformative solutions to the most pressing issues of our time.
Our Mission
To open minds, shape decisions, and offer solutions through economic and social policy research.
Our Values
Collaboration, Equity, Inclusivity, Independence, and Integrity. For more information on the Urban Institute, please visit https://www.urban.org.
The Opportunity:
The Center on Labor, Human Services, and Population within the Urban Institute seeks an individual who is motivated by opportunities to support and independently lead the development of proposals and the project management of federal, state, local, and philanthropic contracts and grants that advance Urban's mission and values. The candidate will, under the supervision of the Director for Operations, provide proposal development support, financial administration, procurement oversight, and other project assistance.
What You'll Do:
Contribute as a key member of a small team that serves as the "go-to" people in the Center for questions regarding sponsored award compliance, project specific tasks, and larger institute initiatives.

Oversee a portfolio of award life-cycle business activities from proposal development, implementation and close-out, including leading routine meetings with key stakeholders. Key activities:

Lead development of complex proposal opportunities in partnership with program teams, including reviewing federal, state, local and foundation RFPs to develop a list of the requirements to successfully support the compilation of the business volume including budgets, labor categories, budget narratives, and forms and certifications compiling budgets in Excel templates, managing deadlines, collecting submission packages, and reviewing documents with a strong attention to detail.

Perform a variety of complex project management tasks for sponsored awards in collaboration with the principal investigators (PIs). Tasks include, budget management, award modification (contractual and financial), financial management (financial analytics and reports, monitoring budget spend down and projections, expense management and reconciliations, and coordinating invoicing for accomplished milestones), procurement management (subcontractors, consultants, purchase orders) and small-scale event and meeting planning and logistics

Communicate effectively with Center's policy area teams, all offices across the organization, and external stakeholders to build effective relationships to allow for efficient and productive interactions on specific tasks.

Help coach and guide the work of early career operations staff by providing them with guidance and feedback and working with the Director to manage team workflows.
Who You Are:
Successful candidates will have:
A bachelor's degree, preferably in non-profit management, business, accounting, finance, public administration, public policy, or related field, and 5 years of related experience and/or training,

Prior work experience in a fast-paced office environment as a member of the operations/project management teams who interface with internal stakeholders and funder representatives from the federal, state, local, and philanthropic and/or non-profit sectors is essential.

Strong relationship management, written and verbal communication skills, including the
ability to review a large volume of complex information and distill it into a concise, actionable summary.
Strong attention to detail, be well-organized, highly motivated, and able to effectively set priorities and manage progress of simultaneously tracked assignments, and work as an individual and part of a team.

Knowledge of the proposal development process, experience translating RFPs and funder requirements and preparing proposal materials, including complex budgets.

Prior experience of sponsored award management, including, but not limited to creating budgets, using enterprise resource planning software to analyze project financials, reviewing grants and contracts for key project requirements, and conducting project risk assessments.

Adapt easily to changes in work assignments; deadlines and priorities while maintaining superior attention to detail as well as critical and creative thinking to anticipate and solve problems.

Demonstrate high proficiency in Microsoft Office products including MS Word, Excel, PowerPoint, and Outlook.
Preferred Skills
Experience with a variety a government award types (e.g., Cost Reimbursable, Time and Material, Labor Category, Fixed Price) and complex multi-year budget oversight, and/or philanthropic grant management.

Experience working with Salesforce, Jamis Prime, Smartsheet, or other financial or
project management tools.
Advanced skills in Excel functions such as writing formulas and data manipulation.
Applications will be accepted through December 7, 2023.
What You'll Experience:
No matter your role with Urban, you will contribute to meaningful work that makes a difference for people and communities across the country. And whether you call the Washington, DC area or elsewhere home, you can expect to be part of a welcoming and hybrid workplace. We are committed to cultivating a community and working in a manner defined by collaboration, equity, inclusivity, independence, and integrity.
Urban's greatest asset is our people.
The target salary range for this position is $78,350 -$115,000. Salary offered is commensurate with experience and considers internal equity. Candidates from diverse backgrounds are strongly encouraged to apply. Salaries are just one component of Urban Institute's total compensation package. Urban is committed to supporting our staff's physical, emotional, and financial well-being through a robust benefits package for yourself, eligible dependents, and domestic partners. It includes generous paid time off, including nine federal holidays, medical (including prescription), dental and vision insurance, and transit benefits. Urban is unique in that we offer 403(b) retirement plan participation immediately after you're hired and a generous employer contribution after six months of service and 500 hours, with immediate vesting. You'll also have access to a health advocate, personal finance coaching, an Employee Assistance Program, and educational assistance for undergraduate and graduate degree programs.
With the conclusion of the government-issued COVID-19 national public health emergency, Urban has updated our COVID-19 safety guidelines. All Urban Institute employees working from our onsite location must be fully vaccinated against COVID-19 and comply with any masking requirements. Fully vaccinated is defined as receiving the primary series of US approved COVID-19 vaccinations (Pfizer-BioNTech, Moderna, Novavax, Johnson & Johnson's Janssen) with the addition of at least 1 COVID-19 booster. Employees who are working onsite may request exemption from the COVID-19 vaccination requirement based on a medical condition or a sincerely held religious belief that prevents them from being vaccinated. Where such an exemption is approved, Urban will discuss potential accommodation with the employee. These guidelines do not apply to employees who are teleworking or other offsite staff.
The above statements are intended to describe the general nature and level of the work being performed by the people assigned. This posting is not an exhaustive list of all duties, responsibilities, and requirements. Urban management reserves the right to amend and change duties, responsibilities, and requirements to meet business and organizational needs as necessary.
The Urban Institute is an equal-opportunity employer and is committed to a diverse and inclusive workplace. All qualified candidates will receive consideration without regard to race, color, religion, national origin, gender or gender identity, age, marital status, personal appearance, sexual orientation, veteran status, pregnancy or family responsibilities, matriculation, disability, political affiliation, or any other protected status under applicable law. The Urban Institute is an Equal Opportunity/Affirmative Action Employer Minorities/Women/Disabilities/Veterans.