Special Assistant and Project Administrator (Justice Policy Center)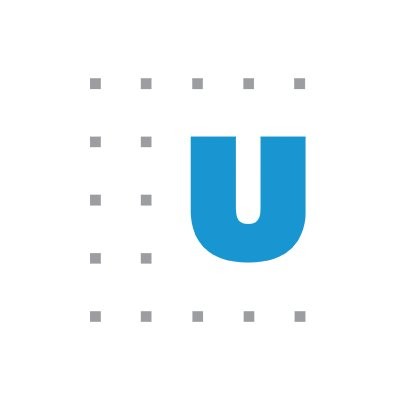 Urban Institute
Washington, DC, USA
Posted on Thursday, November 9, 2023
About Urban Institute:
At the Urban Institute, we believe in the power of evidence to improve lives and strengthen communities. As a nonprofit focusing on social and economic policy, our researchers and policy entrepreneurs open minds, shape decisions, and identify transformative solutions to the most pressing issues of our time.
Our Mission
To open minds, shape decisions, and offer solutions through economic and social policy research.
Our Values
Collaboration, Equity, Inclusivity, Independence, and Integrity. For more information on the Urban Institute, please visit https://www.urban.org.
The Opportunity:
The Justice Policy Center's (JPC) mission is to inform solutions to crime and safety challenges in the interests of promoting effectiveness in justice systems and operations; addressing the harms of victimization and justice system involvement; reducing racial and other inequities; strengthening community-led approaches to safety; and promoting justice, dignity, and well-being for all. We conduct objective, rigorous, interdisciplinary research, evaluation, and policy analysis and deliver data-driven recommendations, training, and technical assistance. In carrying out our research, we seek to center the voices, experiences, and perspectives of the people, practitioners, and communities most affected by crime and the criminal justice system.
People from communities that are overrepresented in the criminal legal system and people with direct experience with the criminal legal system are encouraged to apply.
JPC is seeking an energetic, organized, and proactive individual to serve as a special assistant to the Vice President for Justice Policy and project administrator. This person will work as part of JPC's Center Operations team to support the advancement of JPC's mission, management, and operations.
The ideal candidate will have at least 1-3 years of experience providing executive support in a fast-paced office environment. The ideal candidate will be detail-oriented and have experience working collaboratively to accomplish Institute priorities. This is an ideal position for an early-career operations professional to learn and grow into a pivotal support role with increasing responsibility in the center.
What You'll Do:
Manage the Vice President's daily business by scheduling internal and external meetings, and proactively ensuring that meetings and appointments stay on time; compiling meeting materials, and prompting materials, as needed; tracking priorities and to dos; and preparing and filing expense reports.

Troubleshoot issues for the Vice President, including tracking down information within and outside Urban on an ad hoc basis

Represent the Vice President by screening and reviewing correspondence and addressing questions and meeting requests directed to the Vice President.

Track and manage correspondence for the Vice President by prioritizing and appropriately flagging for action.

Draft correspondence and support the execution of communications including emails, briefing memos, and various other communications from the Vice President to internal and external stakeholders.

Track relevant social media pertaining to the Vice President's portfolio and draft social media posts as requested.

Arrange travel and meetings; develop itineraries, meeting logistics, and agendas.

Complete discrete special assignments by establishing objectives; determining priorities; managing time; gaining cooperation of others; monitoring progress; problem-solving; adjusting plans.

Provide center-wide project assistance and operational support, as needed, including scheduling meetings, managing meeting logistics and preparation, producing and processing meeting notes and next steps, and maintaining organized electronic files.

Liaise with human resources to coordinate all staff recruitment in JPC

Liaise with communications to shepherd JPC publications and products through approval processes
Who You Are:
Possess a Bachelor's degree and 1-3 years of progressively responsible executive support experience ideally working with c-level executives and board members in a fast-paced office setting

Take initiative and possess excellent communications skills to ensure solutions and interactions are consistent with organization objectives

Manage numerous requests/deliverables simultaneously with the expectation of multiple and changing priorities

Demonstrate critical and creative thinking to troubleshoot and solve problems.

Display excellent and versatile writing skills including the ability to compose superior formal business correspondence and other professional documents

Maintain strong customer service skills; exhibit exceptional interpersonal skills and judgment under stress and deadlines

Demonstrate commitment to principles of diversity, equity, and inclusion.

Exercise a high level of confidentiality and use professional judgment and discretion

Demonstrate proficiency in performing a variety of complex administrative work.

Exhibit advanced proficiency in Microsoft Office Suite including Excel, Word, Outlook, Teams and PowerPoint.

Ability to work efficiently and effectively as part of a team and be self-motivated.
Please note all applications must include a cover letter to be considered.
What You'll Experience:
No matter your role with Urban, you will contribute to meaningful work that makes a difference for people and communities across the country. And whether you call the Washington, DC area or elsewhere home, you can expect to be part of a welcoming and hybrid workplace. We are committed to cultivating a community and working in a manner defined by collaboration, equity, inclusivity, independence, and integrity.
Urban's greatest asset is our people.
The target salary range for this position is Minimum $58,750, Mid-Point, $73,400 and Maximum $88,150. Salary offered is commensurate with experience and considers internal equity. Most candidate salaries will fall between the base and midpoint of this range.
Candidates from diverse backgrounds are strongly encouraged to apply. Salaries are just one component of Urban Institute's total compensation package. Urban is committed to supporting our staff's physical, emotional, and financial well-being through a robust benefits package for yourself, eligible dependents, and domestic partners. It includes generous paid time off, including nine federal holidays, medical (including prescription), dental and vision insurance, and transit benefits. Urban is unique in that we offer 403(b) retirement plan participation immediately after you're hired and a generous employer contribution after six months of service and 500 hours, with immediate vesting. You'll also have access to a health advocate, personal finance coaching, an Employee Assistance Program, and educational assistance for undergraduate and graduate degree programs.
With the conclusion of the government-issued COVID-19 national public health emergency, Urban has updated our COVID-19 safety guidelines. All Urban Institute employees working from our onsite location must be fully vaccinated against COVID-19 and comply with any masking requirements. Fully vaccinated is defined as receiving the primary series of US approved COVID-19 vaccinations (Pfizer-BioNTech, Moderna, Novavax, Johnson & Johnson's Janssen) with the addition of at least 1 COVID-19 booster. Employees who are working onsite may request exemption from the COVID-19 vaccination requirement based on a medical condition or a sincerely held religious belief that prevents them from being vaccinated. Where such an exemption is approved, Urban will discuss potential accommodation with the employee. These guidelines do not apply to employees who are teleworking or other offsite staff.
The Urban Institute has formally recognized the Urban Institute Employees' Union, which is part of the Nonprofit Professional Employees Union (NPEU). Urban management and the Union work together in good faith and are motivated by a shared commitment to this institution. This
The above statements are intended to describe the general nature and level of the work being performed by the people assigned. This posting is not an exhaustive list of all duties, responsibilities, and requirements. Urban management reserves the right to amend and change duties, responsibilities, and requirements to meet business and organizational needs as necessary.
The Urban Institute is an equal-opportunity employer and is committed to a diverse and inclusive workplace. All qualified candidates will receive consideration without regard to race, color, religion, national origin, gender or gender identity, age, marital status, personal appearance, sexual orientation, veteran status, pregnancy or family responsibilities, matriculation, disability, political affiliation, or any other protected status under applicable law. The Urban Institute is an Equal Opportunity/Affirmative Action Employer Minorities/Women/Disabilities/Veterans.