Research Assistant (Justice Policy Center)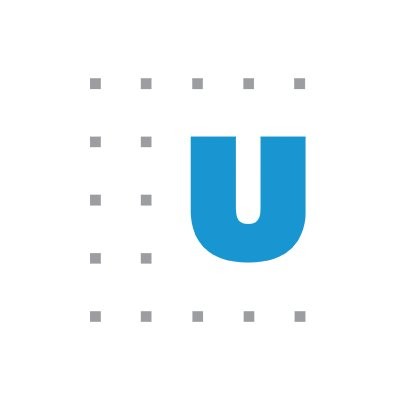 Urban Institute
Washington, DC, USA
Posted on Friday, November 3, 2023
About Urban Institute:
At the Urban Institute, we believe in the power of evidence to improve lives and strengthen communities. As a nonprofit focusing on social and economic policy, our researchers and policy entrepreneurs open minds, shape decisions, and identify transformative solutions to the most pressing issues of our time.
Our Mission
To open minds, shape decisions, and offer solutions through economic and social policy research.
Our Values
Collaboration, Equity, Inclusivity, Independence, and Integrity
For more information on the Urban Institute, please visit https://www.urban.org.
The Opportunity:
The Justice Policy Center's (JPC) mission is to inform solutions to crime and safety challenges in the interests of promoting effectiveness in justice systems and operations; addressing the harms of victimization and justice system involvement; reducing racial and other inequities; strengthening community-led approaches to safety; and promoting justice, dignity, and well-being for all. We conduct objective, rigorous, interdisciplinary research, evaluation, and policy analysis and deliver data-driven recommendations, training, and technical assistance. In carrying out our research, we seek to center the voices, experiences, and perspectives of the people, practitioners, and communities most affected by crime and the criminal legal system. The Justice Policy Center is seeking a quantitatively-oriented Research Assistant for the Victim Safety & Justice Practice Area who can work collaboratively on projects aimed to enhance and measure criminal justice response in the United States. The Victim Safety & Justice Practice Area drives impact by equipping changemakers with the evidence and solutions that address the harms of victimization on individuals and communities to promote healing, safety, and justice for all survivors.
People from communities that are overrepresented in the criminal legal system and people with direct experience with the criminal justice system are encouraged to apply.
What You'll Do:
Contribute to the Victim Safety & Justice Practice Area, including, but not limited to, documenting the widespread causes and consequences of victimization and evaluating promising programs and services to assess their implementation and impact;

Execute a wide range of data collection activities including planning for and implementing field work/site visits, focus groups, interviews, and surveys;

Conduct background research on a range of topics by collecting and analyzing both quantitative and qualitative information, with a particular focus on quantitative analysis;

Draft sections of reports, research briefs, PowerPoint presentations, blogs, and other publications;

Contribute to other products that translate research for policy and practice;

Oversee logistical tasks for proposal development and contribute to substantive content;

Assist with project management and administrative tasks.
Who You Are:
The successful candidate will:
Have a bachelor's degree or equivalent in criminology, sociology, public policy, or a related field, and experience with quantitative research.

Possess knowledge of STATA, R, or similar software programs (strongly preferred)

Have data collection and analysis experience (for example, descriptive statistics, predictive statistics, etc.) (strongly preferred)

Have prior research assistant experience or a research-related internship (preferred but not required)

Possess strong organizational skills, attention to detail, and the ability to prioritize

Work efficiently and effectively as part of a team and be self-motivated

Have strong writing skills

Be self-directed and detail oriented

Exercise familiarity with MS Word, Excel, PowerPoint, Outlook, and social media tools

Have a willingness and ability to travel

Approach research with an attitude of cultural humility, given the nature of research and working with and on behalf of individuals with criminal legal system contact

Deep understanding of racial equity and justice issues and the ability to help researchers bring an equity and inclusion lens to policy research, weaving that perspective throughout programs of work, and informing how problems are defined and evidence is communicated.
*When applying, please upload a CV/resume, cover letter, and writing sample. The cover letter should be 1-2 pages and address your interest in joining JPC and how your past work and/or educational experiences would support JPC's mission and project work. The writing sample should be solely your own work and include a sentence or two noting why you selected the sample. Due to the volume of candidates, please keep your sample to no longer than 5 pages. If you would like to send a longer sample, indicate which 5-page section you would like our team to review.
What You'll Experience:
No matter your role with Urban, you will contribute to meaningful work that makes a difference for people and communities across the country. And whether you call the Washington, DC area or elsewhere home, you can expect to be part of a welcoming and hybrid workplace. We are committed to cultivating a community and working in a manner defined by collaboration, equity, inclusivity, independence, and integrity.
Urban's greatest asset is our people.
The salary range for this position is Min $50,000 – Mid $ 57,557 – Max $ 65,113. Salary offered is commensurate with experience and considers internal equity. Candidates from diverse backgrounds are strongly encouraged to apply.
Salaries are just one component of Urban Institute's total compensation package. Urban is committed to supporting our staff's physical, emotional, and financial well-being through a robust benefits package for yourself, eligible dependents, and domestic partners. It includes generous paid time off, including nine federal holidays, medical (including prescription), dental and vision insurance, and transit benefits. Urban is unique in that we offer 403(b) retirement plan participation immediately after you're hired and a generous employer contribution after six months of service and 500 hours, with immediate vesting. You'll also have access to a health advocate, personal finance coaching, an Employee Assistance Program, and educational assistance for undergraduate and graduate degree programs.
The Urban Institute has formally recognized the Urban Institute Employees' Union, which is part of the Nonprofit Professional Employees Union (NPEU). Urban management and the Union work together in good faith and are motivated by a shared commitment to this institution
With the conclusion of the government-issued COVID-19 national public health emergency, Urban has updated our COVID-19 safety guidelines. All Urban Institute employees working from our onsite location must be fully vaccinated against COVID-19 and comply with any masking requirements. Fully vaccinated is defined as receiving the primary series of US approved COVID-19 vaccinations (Pfizer-BioNTech, Moderna, Novavax, Johnson & Johnson's Janssen) with the addition of at least 1 COVID-19 booster. Employees who are working onsite may request exemption from the COVID-19 vaccination requirement based on a medical condition or a sincerely held religious belief that prevents them from being vaccinated. Where such an exemption is approved, Urban will discuss potential accommodation with the employee. These guidelines do not apply to employees who are teleworking or other offsite staff.
The above statements are intended to describe the general nature and level of the work being performed by the people assigned. This posting is not an exhaustive list of all duties, responsibilities, and requirements. Urban management reserves the right to amend and change duties, responsibilities, and requirements to meet business and organizational needs as necessary.
The Urban Institute is an equal-opportunity employer and is committed to a diverse and inclusive workplace. All qualified candidates will receive consideration without regard to race, color, religion, national origin, gender or gender identity, age, marital status, personal appearance, sexual orientation, veteran status, pregnancy or family responsibilities, matriculation, disability, political affiliation, or any other protected status under applicable law. The Urban Institute is an Equal Opportunity/Affirmative Action Employer Minorities/Women/Disabilities/Veterans.