Senior Director, Infrastructure & Security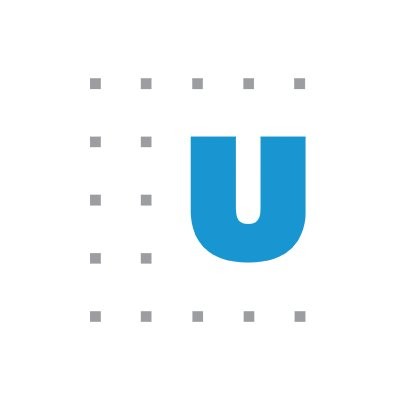 Urban Institute
Other Engineering, Sales & Business Development
Washington, DC, USA
Posted on Wednesday, October 18, 2023
About the Urban Institute:
At the Urban Institute, we believe in the power of evidence to improve lives and strengthen communities. As a nonprofit focusing on social and economic policy, our researchers and policy entrepreneurs open minds, shape decisions, and identify transformative solutions to the most pressing issues of our time.
Our Mission
To open minds, shape decisions, and offer solutions through economic and social policy research.
Our Values
Collaboration, Equity, Inclusivity, Independence, and Integrity
For more information on the Urban Institute, please visit https://www.urban.org.
The Opportunity:
The Office of Technology and Data Science (Tech and Data) is looking for a talented Senior Director to lead our Infrastructure and Security team.
Urban's Tech and Data is a team of outstanding technology and data science professionals who provide Urban with solutions that employ state of the art technologies as well as project/product management practices including Lean, Agile, and Design Thinking.
The Senior Director of Infrastructure and Security will manage the Infrastructure and Security Team and work with Tech and Data colleagues across the Digital Workplace and Research Technology teams, along with other departments in the Technology and Data Science Office and Urban's existing third-party vendors, to maintain Urban's infrastructure, ensure high availability and security standards are met, complete major cross team and office initiatives, and work with the CIO to help Urban envision a more tech-enabled workplace.
The Senior Director of Infrastructure and Security will report directly to the CIO but collaborate closely with each of the members of the Technology and Data Science leadership team.
What You'll Do:
Responsibilities include:
Provide strategic vision and expertise in managing highly complex technology systems.
Develop and implement infrastructure strategies that align with the company's goals and objectives.
Oversee the design, implementation, and maintenance of all infrastructure systems, both on-premise and in the cloud.
Ensure that all infrastructure systems are reliable, scalable, and secure.
Manage a team of infrastructure professionals.
Develop and maintain relationships with vendors and service providers.
Manage Urban's security posture with the support of Urban's Chief Security Engineer and the CIO.
Work with Urban's Chief Security Engineer to ensure that all infrastructure systems are compliant with relevant security regulations, such as CMMC level 2, FISMA (800-171 and 800-53) and related standards.
Work with Urban's Chief Security Engineer to manage and report on tradeoffs for security compliance and budget to the CIO.
Develop and maintain disaster recovery plans.
Support the needs of each of the teams in the Office of Technology and Data Science.
Who You Are:
The successful applicant will have:
10+ years of experience working in infrastructure and security related technology functions.
Strong leadership and management skills and experience.
Excellent oral and written communication skills.
Experience managing large-scale infrastructure projects.
Experience with cloud-based infrastructure solutions such as AWS or Azure.
People skills such as communicating with users, stakeholders, and external partners.
Familiarity with security best practices across a range of infrastructure systems.
The following are welcome but not requirements:
Bachelor's degree in computer science or a related field.
AWS Certification in System Architecture or Developer track.
Working knowledge of Networking, including Local Area Network (LAN), Storage Area Network (SAN) and Wide Area Network (WAN).
Knowledge of Linux Operating Environment.
Windows Server and Active Directory knowledge.
VMware and Citrix Virtualization.
Some knowledge of Firewalls.
Knowledge of Jira, Slack, and Teams collaboration tools.
Knowledge of Identity and Access Management, including Single Sign on and Multifactor Authentication solutions.
What You'll Experience:
No matter your role with Urban, you will contribute to meaningful work that makes a difference for people and communities across the country. And whether you call the Washington, DC area or elsewhere home, you can expect to be part of a welcoming and hybrid workplace. We are committed to cultivating a community and working in a manner defined by collaboration, equity, inclusivity, independence, and integrity.
The minimum salary for this position is $176,000. Salary offered is commensurate with experience and considers internal equity. Candidates from diverse backgrounds are strongly encouraged to apply. Salaries are just one component of Urban Institute's total compensation package. Urban is committed to supporting our staff's physical, emotional, and financial well-being through a robust benefits package for yourself, eligible dependents, and domestic partners. It includes generous paid time off, including nine federal holidays, medical (including prescription), dental and vision insurance, and transit benefits. Urban is unique in that we offer 403(b) retirement plan participation immediately after you're hired and a generous employer contribution after six months of service and 500 hours, with immediate vesting. You'll also have access to a health advocate, personal finance coaching, an Employee Assistance Program, and educational assistance for undergraduate and graduate degree programs.
With the conclusion of the government-issued COVID-19 national public health emergency, Urban has updated our COVID-19 safety guidelines. All Urban Institute employees working from our onsite location must be fully vaccinated against COVID-19 and comply with any masking requirements. Fully vaccinated is defined as receiving the primary series of US approved COVID-19 vaccinations (Pfizer-BioNTech, Moderna, Novavax, Johnson & Johnson's Janssen) with the addition of at least 1 COVID-19 booster. Employees who are working onsite may request exemption from the COVID-19 vaccination requirement based on a medical condition or a sincerely held religious belief that prevents them from being vaccinated. Where such an exemption is approved, Urban will discuss potential accommodation with the employee. These guidelines do not apply to employees who are teleworking or other offsite staff.
The above statements are intended to describe the general nature and level of the work being performed by the people assigned. This posting is not an exhaustive list of all duties, responsibilities, and requirements. Urban management reserves the right to amend and change duties, responsibilities, and requirements to meet business and organizational needs as necessary.
The Urban Institute is an equal-opportunity employer and is committed to a diverse and inclusive workplace. All qualified candidates will receive consideration without regard to race, color, religion, national origin, gender or gender identity, age, marital status, personal appearance, sexual orientation, veteran status, pregnancy or family responsibilities, matriculation, disability, political affiliation, or any other protected status under applicable law. The Urban Institute is an Equal Opportunity/Affirmative Action Employer Minorities/Women/Disabilities/Veterans.