Policy Coordinator (Office of Race & Equity Research)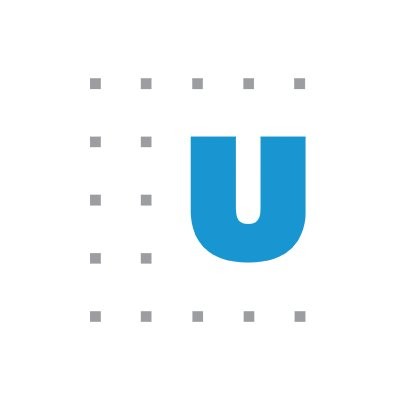 Urban Institute
Washington, DC, USA
Posted on Saturday, October 14, 2023
About Urban Institute:
At the Urban Institute, we believe in the power of evidence to improve lives and strengthen communities. As a nonprofit focusing on social and economic policy, our researchers and policy entrepreneurs open minds, shape decisions, and identify transformative solutions to the most pressing issues of our time.
Our Mission
To open minds, shape decisions, and offer solutions through economic and social policy research.
Our Values
Collaboration, Equity, Inclusivity, Independence, and Integrity
For more information on the Urban Institute, please visit https://www.urban.org.
The Opportunity:
The Office of Race and Equity Research is an interdisciplinary hub for innovation in research, policy, and practice to drive equitable outcomes. Researchers are harnessing data across disciplines, disentangling the effects of race, class, and gender, and shifting from documenting racial and ethnic disparities to exposing injustices and informing solutions. In this new era, the Urban Institute's Office of Race and Equity Research seeks to remedy structural inequities and foster prosperity and opportunity for all people.
The Office provides research, advisory services, thought partnership, and technical assistance for a wide range of changemakers, including front-line practitioners, advocacy partners, and public officials at all levels of government. The Office also develops catalytic initiatives and builds capacity at Urban and across the field for race and equity research that meets high standards for excellence, accessibility, and policy relevance. To this end, the Office of Race and Equity Research helps researchers partner with communities to elevate lived experience as a vital source of knowledge and authority; draw on innovations in data science to measure equity, design more equitable policies and evaluate their impact; and hold institutions accountable for achieving equity goals.
Under the general supervision of ORER's Policy Program Manager, the Policy Coordinator will assist researchers and policy practitioners with project plans and budgets, the development of written publications (research reports, policy briefs, blogs), coordinating schedules and note-taking for various meetings, tracking project milestones, band planning and managing logistics related to events for projects as well as the Office of Race and Equity Research.
What You'll Do:
The policy coordinator will be responsible for assisting with the management of day-to-day project tasks. Activities may include:
Contribute to the design of projects, including the development of conceptual and analytical frameworks for examining structural racism and racial equity, and evaluating programs and policies;

Manage tasks and deadlines for multiple projects (small and large), which includes working collaboratively with staff at all levels and troubleshooting potential issues;

Correspond with project team members, including various subcontractors, funders, prospective external stakeholders, and event attendees

Contribute to the creation and updating of project files, reports, policy briefs, and other publications to disseminate findings from projects and translate research for policymakers and other stakeholders.

Draft talking points, invitations, blog posts, and other management and policy-related documents to communicate with internal and external audiences

Support the development and execution of virtual, hybrid, and in-person convenings

Support the office's fundraising strategy and related efforts

Communicate with policymakers, researchers, and advocates to learn about their efforts to advance racial equity;

Interpret data from a policy perspective

Work in a collaborative and dynamic environment and can adapt to changing needs and opportunities as they emerge.
Who You Are:
The successful applicant must have:
A commitment to racial justice and to developing evidence-based strategies to dismantle racist institutions and structures.

Strong organizational, communication, and interpersonal skills with experience coordinating collaborative projects and working in team environments

Display excellent and versatile writing skills including composing messages and other professional correspondence for a variety of audiences

Established comfort adapting to rapidly shifting goals and priorities, a commitment to continuous improvement, and the ability to take the initiative and work creatively

The ability to use good judgment prioritizing and managing numerous requests/deliverables

Proficiency in Microsoft Office products (specifically, Word, Excel) as well as Adobe.

Demonstrate strong project management skills.
The successful applicant may have:
A bachelor's degree or equivalent and the management and operational skills needed to perform the duties described above.

One to three years of relevant professional experience or equivalent

Ability to work with enterprise operating and financial planning systems, Salesforce, and budgets is a plus

Previous experience drafting written materials, scheduling meetings, coordinating events and/or assisting project teams is desired.
What You'll Experience:
No matter your role with Urban, you will contribute to meaningful work that makes a difference for people and communities across the country. And whether you call the Washington, DC area or elsewhere home, you can expect to be part of a welcoming and hybrid workplace. We are committed to cultivating a community and working in a manner defined by collaboration, equity, inclusivity, independence, and integrity.
Urban's greatest asset is our people.
The salary range for this position is Min $52,112 – Mid $69,247 – Max $85,672. Salary offered is commensurate with experience and considers internal pay equity. Candidates from diverse backgrounds are strongly encouraged to apply. Salaries are just one component of Urban Institute's total compensation package. Urban is committed to supporting our staff's physical, emotional, and financial well-being through a robust benefits package for yourself, eligible dependents, and domestic partners. It includes generous paid time off, including nine federal holidays, medical (including prescription), dental and vision insurance, and transit benefits. Urban is unique in that we offer 403(b) retirement plan participation immediately after you're hired and a generous employer contribution after six months of service and 500 hours, with immediate vesting. You'll also have access to a health advocate, personal finance coaching, an Employee Assistance Program, and educational assistance for undergraduate and graduate degree programs.
With the conclusion of the government-issued COVID-19 national public health emergency, Urban has updated our COVID-19 safety guidelines. All Urban Institute employees working from our onsite location must be fully vaccinated against COVID-19 and comply with any masking requirements. Fully vaccinated is defined as receiving the primary series of US approved COVID-19 vaccinations (Pfizer-BioNTech, Moderna, Novavax, Johnson & Johnson's Janssen) with the addition of at least 1 COVID-19 booster. Employees who are working onsite may request exemption from the COVID-19 vaccination requirement based on a medical condition or a sincerely held religious belief that prevents them from being vaccinated. Where such an exemption is approved, Urban will discuss potential accommodation with the employee. These guidelines do not apply to employees who are teleworking or other offsite staff.
The above statements are intended to describe the general nature and level of the work being performed by the people assigned. This posting is not an exhaustive list of all duties, responsibilities, and requirements. Urban management reserves the right to amend and change duties, responsibilities, and requirements to meet business and organizational needs as necessary.
The Urban Institute is an equal-opportunity employer and is committed to a diverse and inclusive workplace. All qualified candidates will receive consideration without regard to race, color, religion, national origin, gender or gender identity, age, marital status, personal appearance, sexual orientation, veteran status, pregnancy or family responsibilities, matriculation, disability, political affiliation, or any other protected status under applicable law. The Urban Institute is an Equal Opportunity/Affirmative Action Employer Minorities/Women/Disabilities/Veterans.
The Urban Institute has formally recognized the Urban Institute Employees' Union, which is part of the Nonprofit Professional Employees Union (NPEU). Urban management and the Union work together in good faith and are motivated by a shared commitment to this institution. This position is included in the Union-represented collective bargaining unit, and specific employment terms and conditions are subject to collective bargaining negotiations.