Research Assistant (Center on Nonprofits and Philanthropy)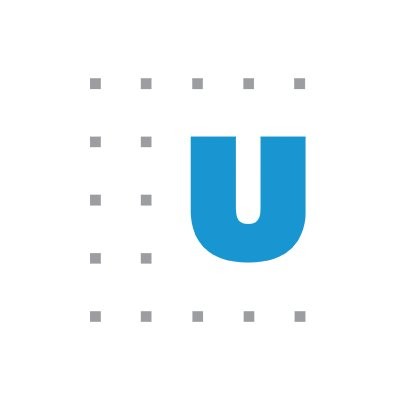 Urban Institute
Washington, DC, USA
Posted on Tuesday, August 22, 2023
About Urban Institute:
At the Urban Institute, we believe in the power of evidence to improve lives and strengthen communities. As a nonprofit focusing on social and economic policy, our researchers and policy entrepreneurs open minds, shape decisions, and identify transformative solutions to the most pressing issues of our time.
Our Mission:
To open minds, shape decisions, and offer solutions through economic and social policy research.
Our Values:
Collaboration, Equity, Inclusivity, Independence, and Integrity. For more information on the Urban Institute, please visit https://www.urban.org.
The Opportunity:
Philanthropy in America is undergoing a major transition. The private sector is taking an active role in investing in local communities. More businesses are doing well by "doing good." Nonprofits are modernizing the ways they measure impact. And the need for robust community solutions to increasingly complex and interconnected social problems is as acute as ever. The Center on Nonprofits and Philanthropy works across all sectors to increase the impact of actors on the front lines of social change. By partnering with changemakers, sharing knowledge, and analyzing results, CNP is amplifying these efforts to improve practice, inform policy, and advance public understanding.
CNP is looking to bring on a research assistant to help advance our research agenda focused on advancing evidence and action to drive social impact.
Our Research Agenda: Helping social impact investing to be more effective; identifying new social service innovations; advancing diversity, inclusion, and equity in the social sector; examining ways to increase and democratize giving; measuring local and global philanthropic giving and investments; and building the capacity of nonprofits to use data and evidence.
Our Engaged Scholarship Approach: The power of our work comes from fostering an ongoing connection between the individuals conducting research and the people implementing community solutions. We put this engaged scholarship approach into practice by:
Integrating research and insight with practical and community expertise

Working collaboratively with colleagues across sectors

Leveraging the breadth of policy expertise across the Urban Institute

Promoting free and open data access and transparent analysis

Being both responsive and forward-thinking; and

Maintaining rigorous standards without losing sight of context and lived experience
The research assistant is responsible for assisting senior researchers and research teams in successfully executing defined research tasks.
What you'll do:
Compile and analyze data and background research. Including producing literature reviews, conducting fieldwork (such as interviews), managing data, and using programs for data processing and analysis.

Produce tables, charts, and maps.

Contribute to and/or edit various publications for different audiences, including research reports, briefs, blogs, and other deliverables.

Complete logistical tasks for research proposals, internal and external research events, and research management.

Work on administrative tasks such as tracking project timelines, project reporting, taking and summarizing meeting minutes, and other tasks as assigned.
Who you are:
The successful candidate will have:
Bachelor's degree or associate's degree with equivalent experience, preferably in the field of nonprofit management, social sector leadership, public policy, social work, sociology, data science, mathematics, statistics, or related disciplines, and possess 0-2 years of work experience (including internships).

A commitment to racial justice and to developing evidence-based strategies to dismantle racist institutions and structures.

Strong analytical and problem-solving skills

Capacity to conduct library and internet research quickly and with strong critical thinking analysis.

High level of organization and motivation, creativity, and self-confidence; we seek individuals who can work effectively, independently, and simultaneously on multiple projects.

Outcome-driven focus with a strong attention to detail

Excellent written and verbal communication skills, and ability to work efficiently and effectively as part of a team.

Proficiency with publication, spreadsheet, and presentation graphics software.

Experience conducting research cleaning and analysis tasks using statistical software

Interest in data and data equity a plus, but not essential
What you'll experience:
No matter your role with Urban, you will contribute to meaningful work that makes a difference for people and communities across the country. And whether you call the Washington, DC area or elsewhere home, you can expect to be part of a welcoming and hybrid workplace. We are committed to cultivating a community and working in a manner defined by collaboration, equity, inclusivity, independence, and integrity.
Urban's greatest asset is our people.
The salary range for this position is Min $50,000 – Mid $ 57,557 – Max $ 65,113. Salary offered is commensurate with experience and considers internal equity. Candidates from diverse backgrounds are strongly encouraged to apply.
Salaries are just one component of Urban Institute's total compensation package. Urban is committed to supporting our staff's physical, emotional, and financial well-being through a robust benefits package for yourself, eligible dependents, and domestic partners. It includes generous paid time off, including nine federal holidays, medical (including prescription), dental and vision insurance, and transit benefits. Urban is unique in that we offer 403(b) retirement plan participation immediately after you're hired and a generous employer contribution after six months of service and 500 hours, with immediate vesting. You'll also have access to a health advocate, personal finance coaching, an Employee Assistance Program, and educational assistance for undergraduate and graduate degree programs.
The Urban Institute has formally recognized the Urban Institute Employees' Union, which is part of the Nonprofit Professional Employees Union (NPEU). Urban management and the Union work together in good faith and are motivated by a shared commitment to this institution. This
With the conclusion of the government-issued COVID-19 national public health emergency, Urban has updated our COVID-19 safety guidelines. All Urban Institute employees working from our onsite location must be fully vaccinated against COVID-19 and comply with any masking requirements. Fully vaccinated is defined as receiving the primary series of US approved COVID-19 vaccinations (Pfizer-BioNTech, Moderna, Novavax, Johnson & Johnson's Janssen) with the addition of at least 1 COVID-19 booster. Employees who are working onsite may request exemption from the COVID-19 vaccination requirement based on a medical condition or a sincerely held religious belief that prevents them from being vaccinated. Where such an exemption is approved, Urban will discuss potential accommodation with the employee. These guidelines do not apply to employees who are teleworking or other offsite staff.
The above statements are intended to describe the general nature and level of the work being performed by the people assigned. This posting is not an exhaustive list of all duties, responsibilities, and requirements. Urban management reserves the right to amend and change duties, responsibilities, and requirements to meet business and organizational needs as necessary.
The Urban Institute is an equal-opportunity employer and is committed to a diverse and inclusive workplace. All qualified candidates will receive consideration without regard to race, color, religion, national origin, gender or gender identity, age, marital status, personal appearance, sexual orientation, veteran status, pregnancy or family responsibilities, matriculation, disability, political affiliation, or any other protected status under applicable law. The Urban Institute is an Equal Opportunity/Affirmative Action Employer Minorities/Women/Disabilities/Veterans.