Technology Procurement and Asset Manager (Office of Technology and Data Science)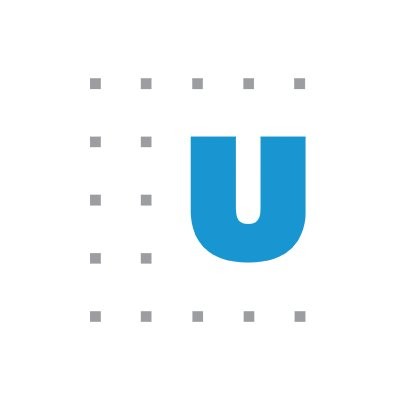 Urban Institute
IT, Operations, Data Science
Washington, DC, USA
Posted on Saturday, August 19, 2023
About the Urban Institute:
At the Urban Institute, we believe in the power of evidence to improve lives and strengthen communities. As a nonprofit focusing on social and economic policy, our researchers and policy entrepreneurs open minds, shape decisions, and identify transformative solutions to the most pressing issues of our time.
Our Mission
To open minds, shape decisions, and offer solutions through economic and social policy research.
Our Values
Collaboration, Equity, Inclusivity, Independence, and Integrity
For more information on the Urban Institute, please visit https://www.urban.org.
The Opportunity:
The Office of Technology and Data Science (Tech and Data) is looking for a talented Technology Procurement and Asset Manager with expertise managing technology and data requirements for a mid-sized organization.
Tech and Data is a team of outstanding technology and data science professionals who provide Urban with solutions that employ state of the art technologies as well as project/product management practices including Lean, Agile, and Design Thinking.
The Technology Procurement and Asset Manager will work with Tech and Data colleagues and with Urban's General Contracts Office to contribute to the procurement and management of technology assets, platforms, data, and services that support our staff and mission.
The Procurement and Asset Manager will report to the Director of the Office of the CIO.
What You'll Do:
Responsibilities include:
Serve as a primary procurement manager for all hardware, software, and services that support our staff and infrastructure.

Solicit bids and manage review process for new equipment, software, and service contracts.

Review agreements to ensure compliance with Urban's contracting and competition requirements.

Submit purchase requisitions for approval by Urban's General Contracts Office.

Ensure prompt payment of vendors and compliance with contract terms.
Support the Office of the CIO and the Digital Workplace team in piloting commonly requested software and platforms.

Oversee inventory management, ensuring that equipment is properly accounted for upon both acceptance and retirement.

Track procurement requests and actual spending against approved Tech & Data budget, and assist with future departmental budget planning and adjustments.

Accurately allocate technology expenditures across departments, projects, and timelines, as necessary.

Optimize technology spend across the organization.

Track and manage Urban's data use agreements to ensure compliance across project duration and closeout.

Work within department and across organization to continuously improve upon procurement and asset management processes and systems.
Who You Are:
The successful applicant will have:
Five+ years of experience as a procurement and asset manager, or comparable role.

A clear understanding of competition regulations and ethical procurement guidelines.

A commitment to delivering superior customer service to teammates and to others across Urban with technology needs.

The ability to document requirements, research and price options, then distill and communicate those options to stakeholders of varying technical proficiency.

The ability to work both independently and as a member of a team.

The ability to cultivate and manage productive relationships with vendors and internal clients through clear and prompt communication.

Proficiency with drafting and managing RFIs, RFQs, and RFPs from requirements definition through selection.

Experience reviewing, editing, and managing contract terms and data use agreements.

An innovative and entrepreneurial mindset to generate creative and new ideas or improve work processes.
The following are welcome but not requirements:
Relevant certifications

Familiarity with JAMIS Prime

Familiarity with BarScan software
What You'll Experience:
No matter your role with Urban, you will contribute to meaningful work that makes a difference for people and communities across the country. And whether you call the Washington, DC area or elsewhere home, you can expect to be part of a welcoming and hybrid workplace. We are committed to cultivating a community and working in a manner defined by collaboration, equity, inclusivity, independence, and integrity.
Urban's greatest asset is our people.
The target salary range for this position is Min $85,000 – Max $115,000. Salary offered is commensurate with experience and considers internal equity. Candidates from diverse backgrounds are strongly encouraged to apply. Salaries are just one component of Urban Institute's total compensation package. Urban is committed to supporting our staff's physical, emotional, and financial well-being through a robust benefits package for yourself, eligible dependents, and domestic partners. It includes generous paid time off, including nine federal holidays, medical (including prescription), dental and vision insurance, and transit benefits. Urban is unique in that we offer 403(b) retirement plan participation immediately after you're hired and a generous employer contribution after six months of service and 500 hours, with immediate vesting. You'll also have access to a health advocate, personal finance coaching, an Employee Assistance Program, and educational assistance for undergraduate and graduate degree programs.
With the conclusion of the government-issued COVID-19 national public health emergency, Urban has updated our COVID-19 safety guidelines. All Urban Institute employees working from our onsite location must be fully vaccinated against COVID-19 and comply with any masking requirements. Fully vaccinated is defined as receiving the primary series of US approved COVID-19 vaccinations (Pfizer-BioNTech, Moderna, Novavax, Johnson & Johnson's Janssen) with the addition of at least 1 COVID-19 booster. Employees who are working onsite may request exemption from the COVID-19 vaccination requirement based on a medical condition or a sincerely held religious belief that prevents them from being vaccinated. Where such an exemption is approved, Urban will discuss potential accommodation with the employee. These guidelines do not apply to employees who are teleworking or other offsite staff.
The above statements are intended to describe the general nature and level of the work being performed by the people assigned. This posting is not an exhaustive list of all duties, responsibilities, and requirements. Urban management reserves the right to amend and change duties, responsibilities, and requirements to meet business and organizational needs as necessary.
The Urban Institute is an equal-opportunity employer and is committed to a diverse and inclusive workplace. All qualified candidates will receive consideration without regard to race, color, religion, national origin, gender or gender identity, age, marital status, personal appearance, sexual orientation, veteran status, pregnancy or family responsibilities, matriculation, disability, political affiliation, or any other protected status under applicable law.
The Urban Institute is an Equal Opportunity/Affirmative Action Employer Minorities/Women/Disabilities/Veterans.