Child Care & Early Education Principal Research Associate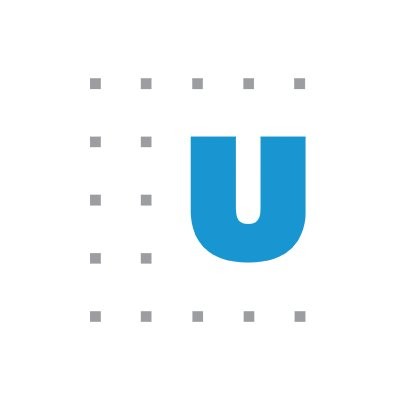 Urban Institute
Washington, DC, USA
Posted on Thursday, July 20, 2023
Principal Research Associate – Child Care and Early Education
(Center on Labor, Human Services, and Population)
About Urban Institute:
At the Urban Institute, we believe in the power of evidence to improve lives and strengthen communities. As a nonprofit focusing on social and economic policy, our researchers and policy entrepreneurs open minds, shape decisions, and identify transformative solutions to the most pressing issues of our time.
Within the Urban Institute, the Center on Labor, Human Services and Population (LHP) conducts research that informs and evaluates policies and programs that affect the well-being of children, youth, families and individuals. LHP's diverse group of policy researchers use a wide-ranging set of disciplinary and methodological expertise to study the effects of programs, social policies, and the labor market on the well-being of families and individuals, with a special focus on understanding outcomes for vulnerable populations and historically underserved or disadvantaged groups.
Our Mission
To open minds, shape decisions, and offer solutions through economic and social policy research.
Our Values
Collaboration, Equity, Inclusivity, Independence, and Integrity
For more information on the Urban Institute, please visit https://www.urban.org.
The Opportunity:
Central to Urban's mission is fostering a truly inclusive community that ensures ongoing relevance to a changing world. The Center on Labor, Human Services, and Population is seeking a full-time principal research associate who will be responsible for leading and managing research related to early childhood including federal, state, local, and tribal community policies and programs. Areas of study include childcare quality, access, and consumer education; the childcare subsidy system; Head Start and Early Head Start; public prekindergarten; state-level education grants and policy; home visiting; the early childhood workforce; and early childhood health and mental health. The position will also contribute to projects that examine disparities in access and disproportionate outcomes for historically disadvantaged groups along with systemic solutions.
The ideal candidate will be recognized as a subject matter expert in one or more of these areas and bring a substantial track record of leading work on early childhood policy and programs. This position will be expected to manage ongoing work, lead business development to further build the early childhood research portfolio and serve as project director or principal investigator for future studies.
What You'll Do:
Conceptualize, develop, and lead research and evaluation studies related to early childhood programs and provide intellectual leadership in project development.

Lead the development of proposals, responses to solicitations, and other meaningful business cultivation activities. This includes leading proposal efforts and managing proposal teams, as well as possessing the skills and qualifications crucial to the performance of proposed work.

Manage overall project teams, including assigning roles and responsibilities; managing project team performance; monitoring project progress, budget, and schedule; and designing and implementing strategies to successfully complete project tasks.

Mentor and directly supervise one or more research staff.

Design and supervise analyses of quantitative data using statistical analysis software (e.g., Stata, R, SAS) and/or qualitative data drawing out key themes using qualitative data software (e.g., NVivo).
Conceptualize and oversee the development and administration of surveys, interviews, and focus groups including preparation of materials (i.e., recruitment and data collection protocols, instruments, and questionnaires).
Lead the development and publication of research reports, briefs, presentations, and webinars for external audiences.
Represent both Urban and the policy center's work to the public, policymakers, funders, and the press.
Who You Are:
Possesses a PhD or Master's degree

in human development, developmental psychology, family studies, public policy, social work, education, economics, sociology, or related social science field as well as 10 or more years of related professional experience.
Serves as an expert in one or more areas of early childhood research and policy

.

Lived experience working in childcare and early education or public agencies responsible for administering the sector is welcomed but not required.

Exhibits strong client/funder relationship management skills with external visibility (including with the federal government) in the childcare research and policy field.

Has a track record of building research agendas and leading successful business development efforts,

including large federal proposals for ACF/OPRE contracts.

Demonstrates experience successfully leading and managing federal contracts, including administering large budgets, complex timelines, large teams, and multiple service components.

Demonstrates strong quantitative or mixed methods research skills and

expertise with various research methods such as

developing conceptual frameworks, designing studies, developing instruments and leading data collection efforts.

Brings high-level writing and communication skills, along with the ability to relate effectively to the media and other senior leaders the field.

Fosters a learning environment where colleagues feel safe sharing challenges and successes openly and transparently.

Empowers and supports colleagues and team members to share their own views and recommendations.

Possesses research experience that addresses racial/ethnic equity or working in tribal settings (preferred).
What You'll Experience:
No matter your role with Urban, you will contribute to meaningful work that makes a difference for people and communities across the country. And whether you call the Washington, DC area or elsewhere home, you can expect to be part of a welcoming and hybrid workplace. We are committed to cultivating a community and working in a manner defined by collaboration, equity, inclusivity, independence, and integrity.
Urban's greatest asset is our people.
The target salary range for this position is $140,000 – $200,000. Salary offered is commensurate with experience and considers internal equity. Candidates from diverse backgrounds are strongly encouraged to apply. Salaries are just one component of Urban Institute's total compensation package. Urban is committed to supporting our staff's physical, emotional, and financial well-being through a robust benefits package for yourself, eligible dependents, and domestic partners. It includes generous paid time off, including nine federal holidays, medical (including prescription), dental and vision insurance, and transit benefits. Urban is unique in that we offer 403(b) retirement plan participation immediately after you're hired and a generous employer contribution after six months of service and 500 hours, with immediate vesting. You'll also have access to a health advocate, personal finance coaching, an Employee Assistance Program, and educational assistance for undergraduate and graduate degree programs.
This position has the opportunity to be fully remote.
With the conclusion of the government-issued COVID-19 national public health emergency, Urban has updated our COVID-19 safety guidelines. All Urban Institute employees working from our onsite location must be fully vaccinated against COVID-19 and comply with any masking requirements. Fully vaccinated is defined as receiving the primary series of US approved COVID-19 vaccinations (Pfizer-BioNTech, Moderna, Novavax, Johnson & Johnson's Janssen) with the addition of at least 1 COVID-19 booster. Employees who are working onsite may request exemption from the COVID-19 vaccination requirement based on a medical condition or a sincerely held religious belief that prevents them from being vaccinated. Where such an exemption is approved, Urban will discuss potential accommodation with the employee. These guidelines do not apply to employees who are teleworking or other offsite staff.
The above statements are intended to describe the general nature and level of the work being performed by the people assigned. This posting is not an exhaustive list of all duties, responsibilities, and requirements. Urban management reserves the right to amend and change duties, responsibilities, and requirements to meet business and organizational needs as necessary.
The Urban Institute is an equal opportunity employer and is committed to a diverse and inclusive workplace. All qualified candidates will receive consideration without regard to race, color, religion, national origin, gender or gender identity, age, marital status, personal appearance, sexual orientation, veteran status, pregnancy or family responsibilities, matriculation, disability, political affiliation, or any other protected status under applicable law.