Java Software Engineer Pro Bono (Global/Remote) - Help Change the World!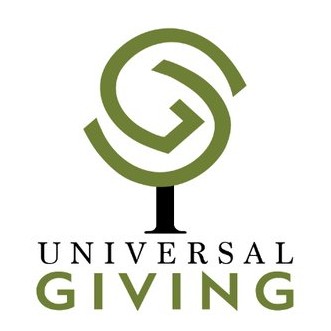 UniversalGiving
Software Engineering
United States
Posted on Thursday, November 16, 2023
Job Summary
Pro Bono:
This position is tailored to a professional who wants to give back special skills and has the right degree and professional experience for this position. The ideal candidate has extensive Java software design and development experience and will be responsible for building new features and improving existing server-side components for UniversalGiving®'s website. We are excited to have you join our global team and help serve the world in philanthropy.UniversalGiving® is an award-winning nonprofit allowing people to donate and volunteer with top-performing, vetted organizations all over the world. 100% goes directly to the cause. All partner organizations are vetted with our proprietary Quality Model®. UniversalGiving® has been featured on the homepage of Bloomberg, Oprah.com, CBS, The Wall Street Journal, and The New York Times. UniversalGiving® also has been featured in more than 16 books, including the new edition Harvard Business Review Book, HBR Guide to Delivering Effective Feedback, Arianna Huffington's Thrive, and Laura Arrillaga-Andreessen's Giving 2.0. We have also been acknowledged six times on Great Nonprofits' annual Top Nonprofits lists and are highlighted in Huffington Post's list of best volunteering matching websites. We continue to gain momentum, with dozens of articles in the Christian Science Monitor and monthly contributions on Forbes. To date, we have matched more than 22,000 volunteers worth $31 million dollars' of volunteer hours.
Responsibilities
Collaborate with front-end developers/senior management to deliver quality codesDevelop server-side Java technologies for existing & new application componentsScoping, developing, and implementing new user features and new web componentsIncrease operational efficiency & system visibility by developing tracking analysis featuresProvide recommendations on coding standards and guidelinesServe as one of the leads for the Product Development teamTrack and communicate team progress/performance with the organization's leadership
Qualifications
BS/MS Degree in Computer Science (or equivalent)4+ years of application development experience using JAVA, MySQL, ReactExperience with client-side web technologies such as JavaScript, CSSFamiliarity with source controls such as SVN and CVSKnowledge of design patterns and object-oriented modeling (e.g. UML)Thorough understanding of the software development lifecycle (SDLC).Experience with designing/analysis/testing/implementation/maintenance, & QA processes.Strong debugging skills and principles: Familiarity with bug tracking systems such as Jira
Benefits
Part-time, flexible remote positionsOpportunity to work with a diverse, global team representing over 25 culturesGain experience with a Tech for Good nonprofitWith proven success & a positive attitude, UniversalGiving® is likely to facilitate J1, OPT visas
Duration and Location
The position is available part-time (5-20 hours per week)Minimum 6 months commitmentWe provide remote positions with a highly globally focused team from more than 20 countries, including Russia, China, Japan, Ukraine, Georgia, the Philippines, Haiti, Germany, Canada, the Kurdish population, South Korea, the U.K., Brazil, and many more.
To Apply
Complete your application on UniversalGiving®:
https://universalgiving.org/jobdescription?jobId=41
. You may also access the Internships/Returnships page on the UniversalGiving®'s website: Please visit the Careers section in the footer. Applications are reviewed on a rolling basis.
Only applications submitted through UniversalGiving®'s website will be considered.
UniversalGiving® is committed to understanding and representing the diverse populations it serves worldwide. Members of all ages, genders, sexual orientations, races, ethnicities, nationalities, physical abilities or disabilities, religions or beliefs, and cultures are welcome as employees and volunteers in our organization. We believe that a diverse team will best serve our diverse populations. Please see our policy on Diversity, Equity, and Inclusion.
Our Vision is to *
"Create a World Where Giving and Volunteering Are a Natural Part of Everyday Life."®



Let's Connect

Facebook: UniversalGiving

Twitter: @UniversalGiving

LinkedIn: UniversalGiving Page

Instagram: @UniversalGiving

Pinterest: @UniversalGiving

Our Founder And CEO, Pamela Hawley

Blog: Living and Giving (CEO blog)

Facebook: @Pamela Hawley

Twitter: @PamelaHawley

LinkedIn: Pamela Hawley

Instagram: @PamelaHawley

Pinterest: @PamelaHawley