Volunteer Recruitment Partner-REMOTE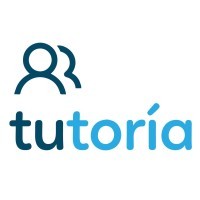 Tutoria
New York, NY, USA
Posted on Sunday, November 12, 2023
Tutoria connects people in need with volunteer tutors via our online platform. Volunteers and clients sign up at https // tutoria.io. They select their interests (English tutoring, US Citizenship, or legal aid) and availability. They then connect with one another via direct message.
Why Tutoria?
There is a strong demand from immigrants for education and legal services around the world. There is also a large supply of volunteers offering to teach such classes. The bottleneck is that connecting immigrants and volunteers is done manually by non-profit staff, who do not have the capacity to provide matching/scheduling services. As a volunteer, you will not only create a social impact by helping us meet this need; you will benefit personally by working closely with a passionate group of volunteer professionals, including Tutoria's leadership.
The Ask


Tutoria has continuously strived to build a model that supports our volunteers and meets our clients' needs. And, as we have continued to expand, Tutoria is seeking a passionate and enthusiastic Volunteer Recruitment Partner to help communicate our needs effectively to skilled volunteers. You must commit to a certain number of hours each week, though your hours can be flexible. This is the perfect opportunity for someone looking to gain experience in HR recruitment, and in the non-profit sector.
Volunteer Duties And Responsibilities


The Volunteer Recruiter Partner will be responsible for the following duties alongside other tasks that will be communicated to the volunteer after a successful screening interview.
Screening volunteers to ensure there is a skill match.
Explain the time and project commitment effectively during the screening interview


Qualifications And Skills Needed


The primary responsibility of the VRP is to provide in an efficient and timely manner, high-level and effective customer-centered volunteer recruitment responsibilities which include attracting, screening, and onboarding eager and willing volunteer tutors to work on Tutoria projects namely (English, Citizenship, and Legal Aid). In addition, to grow and maintain our pool of on-hand volunteer tutors working on existing projects.
Completed or studying in BSc in HRM / Business Management / Business Administrations or Social Science related field.
At least six months of experience in HR recruiting, onboarding, and /or talent acquisition experience in a small business/nonprofit environment.
Cross-cultural competency
Strong communication and listening skills
Ability to find solutions with limited resources
Strong communication skills
Computer proficiency


Tutoria welcomes all student volunteers to apply with us. Please note that Tutoria cannot accept those interested in fulfilling 24-month STEM OPT requirements, since this is a volunteer opportunity. Candidates will be required to submit evidence from their institution verifying their OPT status.
Background Check Requirement


Please note that all volunteers must be 18 years old and above and would have to undergo a background check. Additional details are available on Tutoria's FAQ page (https //tutoria.io/en/faq#q24).
If you are willing to fulfill the above conditions please apply.
This is a volunteer opportunity provided by VolunteerMatch, in partnership with LinkedIn for Good.