Volunteer: Social Media - Managing Editor - REMOTE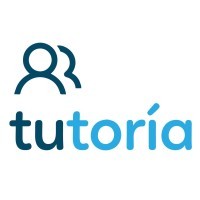 Tutoria
Marketing & Communications
Brooklyn, NY, USA
Posted on Thursday, January 19, 2023
Tutoria connects people in need with volunteer tutors via our online platform. Volunteers and clients sign up at https // tutoria.io. They select their interests (English tutoring, US Citizenship, or legal aid) and availability. They then connect with one another via direct message.
Why Tutoria?
There is a strong demand from immigrants for education and legal services around the world. There is also a large supply of volunteers offering to teach such classes. The bottleneck is that connecting immigrants and volunteers is done manually by non-profit staff, who do not have the capacity to provide matching/scheduling services. As a volunteer, you will not only create a social impact by helping us meet this need; you will benefit personally by working closely with a passionate group of volunteer professionals, including Tutoria's leadership.
The Ask
Managing Editor to perform the below activities for our 3 month social Media Calendar project
Reviews all social media content prior to publishing to ensure appropriateness for target audience
Works with the videographers, copywriters, illustrators and other content creators to make any necessary changes
Provides feedback to help social media and blog content tell the story of the Tutoria brand
Guide social media creation to ensure content is published according to our 3-month social media calendar.
Tutoria welcomes all student volunteers to apply with us.Please note that Tutoria cannot accept those interested in fulfilling 24-month STEM OPT requirements, since this is a volunteer opportunity.Candidates will be required to submit evidence from their institution verifying their OPT status.This is a volunteer opportunity provided by VolunteerMatch, in partnership with LinkedIn for Good.