Volunteer: Educational Research and Metrics-REMOTE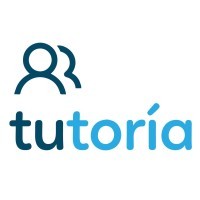 Tutoria
Brooklyn, NY, USA
Posted on Thursday, January 19, 2023
Tutoria connects people in need with volunteer tutors via our online platform. Volunteers and clients sign up at https // tutoria.io. They select their interests (English tutoring, US Citizenship, or legal aid) and availability. They then connect with one another via direct message.
Why Tutoria?
There is a strong demand from immigrants for education and legal services around the world. There is also a large supply of volunteers offering to teach such classes. The bottleneck is that connecting immigrants and volunteers is done manually by non-profit staff, who do not have the capacity to provide matching/scheduling services. As a volunteer, you will not only create a social impact by helping us meet this need; you will benefit personally by working closely with a passionate group of volunteer professionals, including Tutoria's leadership.
The Ask
Our community of volunteers and clients has grown tremendously. We have collected qualitative feedback about their experiences. We would like to make this process more rigorous, in order to build on our success and measure and report our impact to our stakeholders (donors, non-profit partners, etc). To do this, the consultant will be asked to
Research, develop, or borrow a method of assessing actual or potential clients at onboarding, for our two programs (English and US citizenship).
Create a similar method at the end of the client's engagement with Tutoria.
Create metrics that capture the value-add of our program.
At the end of the engagement, the consultant will have tested this method on a pilot group of actual or potential clients in order to ready the process for production.Tutoria welcomes all student volunteers to apply with us. Please note that Tutoria cannot accept those interested in fulfilling 24-month STEM OPT requirements, since this is a volunteer opportunity. Candidates will be required to submit evidence from their institution verifying their OPT status.
Background Check Requirement
Please note that all volunteers must be 18 years old and above and would have to undergo a background check. Additional details are available on Tutoria's FAQ page (https //tutoria.io/en/faq#q24).If you are willing to fulfill the above conditions please apply.This is a volunteer opportunity provided by VolunteerMatch, in partnership with LinkedIn for Good.