Volunteer: Survey administrators-REMOTE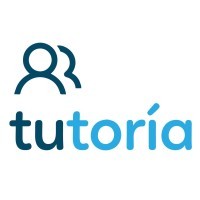 Tutoria
Brooklyn, NY, USA
Posted on Thursday, January 19, 2023
Tutoria connects people in need with volunteer tutors via our online platform. Volunteers and clients sign up at https // tutoria.io. They select their interests (English tutoring, US Citizenship, or legal aid) and availability. They then connect with one another via direct message.
Why Tutoria?
There is a strong demand from immigrants for education and legal services around the world. There is also a large supply of volunteers offering to teach such classes. The bottleneck is that connecting immigrants and volunteers is done manually by non-profit staff, who do not have the capacity to provide matching/scheduling services. As a volunteer, you will not only create a social impact by helping us meet this need; you will benefit personally by working closely with a passionate group of volunteer professionals, including Tutoria's leadership.
The Ask
One of the goals of the Education Research Team is to utilize pre-tutoring service and post-tutoring service assessments as well as end-of-service satisfaction surveys to measure the effectiveness of the tutoring program and identify areas needing improvement.Volunteer Survey administrators are paired with up to ten clients and connect with each of them to deliver the pre-tutoring and post-tutoring service assessments as well as end-of-service satisfaction surveys. Once the connection between an administrator and a client is established, the overall goal is to direct clients to
Complete the pre-tutoring service assessment according to their initial language level and/or status.
Complete the post-tutoring service assessment at the one-month interval.
Complete the satisfaction survey at the one-month interval.
Successfully complete one month of tutoring service in the program.
Role's Main Responsibilities
Build relationships with up to 10 people.
Provide technical support for utilizing Google Form.
Ensure clients can have consistent tutoring sessions and a smooth survey-taking experience in the one-month time frame.
Work 1 1 with each client to complete assessments and satisfaction surveys.
Collaborate with other volunteers in the Education Research Team in collecting operational feedback throughout the survey administration process.
Continuous improvement and refinement of the survey administration process.
Preferred Experience And Training
Proficiency in using various Microsoft Office applications such as Word, Excel, Access, PowerPoint and Outlook and Google Workspace.
Experience with quantitative and qualitative research methods, survey design, focus groups and interviews, data collection.
Strong analytical, creative and problem-solving skills.
Collaborative work style, excellent communications skills, and the ability to translate complex concepts into measurable indicators.
Experience with human services and/or educational organizations.
Tutoria welcomes all student volunteers to apply with us. Please note that Tutoria cannot accept those interested in fulfilling 24-month STEM OPT requirements, since this is a volunteer opportunity. Candidates will be required to submit evidence from their institution verifying their OPT status.
Background Check Requirement
Please note that all volunteers must be 18 years old and above and would have to undergo a background check. Additional details are available on Tutoria's FAQ page (https //tutoria.io/en/faq#q24).If you are willing to fulfill the above conditions please apply.This is a volunteer opportunity provided by VolunteerMatch, in partnership with LinkedIn for Good.