$150 Paid Community College Voter Registration Fellowship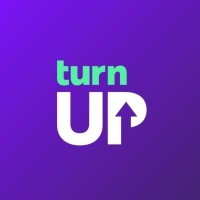 TurnUp
Remote, OR, USA · Michigan, USA
Posted on Tuesday, September 26, 2023
Apply at https://forms.gle/yDmBXyd8ktwNkMLA7
Description:
TurnUp is hiring community college students for $150 to serve as campus voter registration fellows. Fellows will perform a total of 2-4 hours of work over the course of 1-2 weeks to help register students to vote on their campus.
This opportunity is fully remote and will engage students, either individually or on teams, to register voters at their community college campus. The time commitment is flexible and allows students to tailor their voter registration initiatives to the unique needs of their schools. Each student/team is trained by experienced organizers on voter registration, is sent all the materials they need, and is supervised throughout the process. Students register their peers to vote and grow to become more capable and responsible citizens.
Fellowship Structure:
2-4 Hours of work over 2 weeks
Fully Remote
Work on a team or individually
Rolling applications
Community College students are eligible to apply
Benefits:
Get paid $150
Bolster your resume
Gain valuable letters of recommendation
Learn about voter registration and civic engagement
Apply at https://forms.gle/yDmBXyd8ktwNkMLA7
About TurnUp (www.turnup.us): TurnUp is a non-partisan federally recognized 501(c)(3) non-profit organization dedicated to increasing youth civic engagement that was featured by Forbes as the standout 2022 non-profit organization. We are the largest coalition of youth civic engagement advocates, powered by a diverse team of over 23,000 youth organizers and volunteers, as well as hundreds of partner organizations nationwide. We believe that everyone should be able to access their civic potential.