Cold Caller: Calling Community College Career Centers to Market a Civic Fellowship for College Students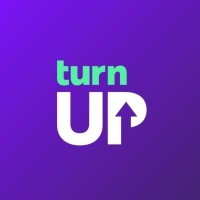 TurnUp
United States
Posted on Tuesday, September 26, 2023
Please fill out this form to be considered for the position: https://docs.google.com/forms/d/e/1FAIpQLSdPMBn_Hd6pxh8xzbsWv_yOcFqla76SCSHs2ryqDqtizNW17Q/viewform
Apply to join our team of mission-driven young people from all around the United States to help amplify youth civic engagement and participate in activism on many progressive/social justice issues including climate change, racial justice, reproductive rights, and ending gun violence, and combatting voter suppression in the United States.
About TurnUp (www.turnup.us): We are a 501(c)(3) non-profit organization dedicated to making the world more just, fair, and equitable for all by increasing youth civic engagement and activism to strengthen our democracy. We believe that everyone should be able to access their civic and activist potential. TurnUp played a significant role in the historic 2020 and 2022 youth voter turnout by reaching over 60 million young voters online, texting 10 million young voters, helping to register 180,00 young voters and completing 20,000 hours of get out the vote volunteering.
Position: Cold Caller – 1 week position – 20-25 hours of work
Location: Remote
Position Description: TurnUp is looking for an experienced U.S based n a t i v e English speaker to serve as a cold caller. The ideal candidate will have experience talking to educators. This is a cold-calling marketing job that requires cold calling for approximately 20 hours over 1 week. There are around 500 college career centers to cold call. The purpose of calling these college career centers is to share a civic fellowship opportunity with their students in which TurnUp is hiring students to be paid $150 to be civic fellows and to do a voter registration drive at their college.
Principal Responsibilities:
· Make at least 20-30 calls/hour to career centers
- Enter data to display call result
- Send follow-up email to people after call
- Conduct brief internet searches to find extensions
Skills and Qualifications
· Fluent in English
- Based in USA
- Experience cold-calling/telemarketing
- Experience entering data and sending emails
- Experience doing basic web searches
- Self-starter
- Independent worker
- Passionate and enthusiastic about TurnUp's mission]
- Good listener
- Ideally experience talking with educators
Compensation/Benefits: Part Time Contractor for 1 week1 – Up to 20-25 Hours in total. $15/hour
Studies show that w o m e n and people of color are less likely to apply for jobs unless they believe they have every one of the qualifications listed. We encourage all applicants to apply, even if you don't believe you meet every one of our qualifications described. If you are unsure of whether you meet the qualifications of this position, or how this would be determined, please contact us to discuss your application at the email above.
We are an equal opportunity employer. Applicants are never be disqualified nor discriminated against by race, class, religion, gender identity or expression, sexual orientation, national origin, a g e, v e t e r a n or disability status, criminal history, or educational attainment.