Internship Training Program Manager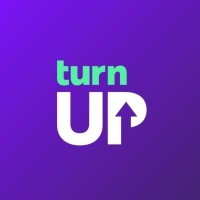 TurnUp
Operations
United States
Posted on Tuesday, September 12, 2023
TurnUp: The largest and fastest growing youth-led voter registration, turnout, and civic participation organization
Position: Internship Training Program Manager
Location: Remote
About TurnUp: Recognized by Forbes as the standout tech non-profit of 2022, TurnUp is a 501(c)(3) non-profit organization and mobile app which comprises the largest youth-led voter registration and turnout initiative in America. We're on a mission to strengthen democracy by increasing youth civic action and closing the gap between young people who want to take civic action and those who actually do so. We are powered by a diverse team of over 4,000 youth organizers, 20,000+ young volunteers, hundreds of partner organizations, and thousands of individual donors from every corner of the country. In 2020 and 2022, we reached 60 million impressions of our ads making it easy to register and vote, sent over 11 million texts to young voters, helped register more than 200,000 students, and graduated 4,000+ young people from our many months-long training program who collectively contributed 18,000 volunteer-hours registering and mobilizing new young voters. TurnUp has organized the largest youth-led voter registration and turnout operation in the past two cycles.
Position Description: TurnUp Activism is looking for a skilled internship training program manager to oversee the daily operations of TurnUp's flagship internship training program for high school, college, and graduate school students. The manager will be responsible for ensuring smooth delivery of a virtual team-based internship program in which 150-350 students participate each month. 4,000 interns have graduated the program in total over the course of 3 years. Interns in the program are educated through civic education projects and empowered to take action through grassroots activism. The manager will be responsible for several areas including but not limited to:
Responsibilities:
General:
Monitoring all correspondence whether via email or via slack with new and existing interns

Responding to requests of letters of recommendation and school evaluations

Meeting weekly with supervisor
Admissions: Hosting onboarding for team members and team leaders
Creating Teams (once/month):
Forming new teams of interns (15-20 interns per team) and adding interns to those teams via Slack

Removing interns at the end of the week and adjusting our teams sheet to reflect departures
Accountability: Reviewing and monitoring the auto accountability system each week and sending appropriate messages to interns not meeting expectations.
Supervision: Running weekly team leader meeting. Additional supervisory 15 min team leader meetings with each leader. Reviewing feedback forms. Reviewing progress in team channels. Noticing and responding to problems with leaders throughout the week and keeping track of team leader spreadsheet.
Community Events: organizing, attending and hosting community events like our speaker series and relational organizing events.
Feedback: Reviewing feedback from interns
Internship Process: Posting weekly updates and helping to develop the weekly task.
Extra Projects: Devoting some time to extra miscellaneous projects.
The Internship Training Program Manager collaborates with and reports to the Internship Program Director and the Executive Director of TurnUp.
Skills and Qualifications:
Excellent executive functioning skills.

Excellent interpersonal skills.

Competent with G-Suite and particularly Google Sheets.

Enjoys working with and teaching young people.

Organized, able to multitask, and balance multiple deadlines.

Self-Starter.

Independent worker,

Passionate about TurnUp's mission.

Good listener, good problem-solver.

Detail-oriented and data-driven approach to all tasks, large and small.
Time Commitment: This is a remote job that will require 30 hours of work per week. The job is six days a week, with one day a week completely off and another day the manager must be available to respond to any important intern messages/requests and do some light supervision.
Pay: $60,000 - $72,000/year depending on experience.
Benefits: Generous benefits including paid vacation, personal time, and sick time.
Classification: 1099 or W2 role depending on applicant's state.
How To Apply: Apply here: https://forms.gle/nFxkATwzTFettjje6
Studies show that women and people of color are less likely to apply for jobs unless they believe they have every one of the qualifications listed. We encourage all applicants to apply, even if you don't believe you meet every one of our qualifications described. If you are unsure of whether you meet the qualifications of this position, or how this would be determined, please contact us to discuss your application at the email above.
We are an equal opportunity employer. Applicants are never be disqualified nor discriminated against by race, class, religion, gender identity or expression, sexual orientation, national origin, age, veteran or disability status, criminal history, or educational attainment