Head of Finance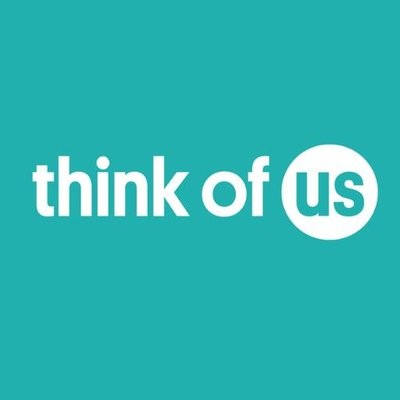 Think of Us
Accounting & Finance
Washington, DC, USA
Posted on Thursday, October 19, 2023
Reports to: Chief Operating Officer
Direct Reports: Sr. Dir. Financial Ops & Systems & outsourced accounting firm
Location: Remote
Category: Full-time, Exempt
Level: VP / Sr. Director
The Role
We are looking for a Head of Finance – with leadership experience in a rapidly scaling nonprofit organization – to spearhead our financial strategy design and implement systems and practices to support Think of Us (TOU) in our next phase of growth.
A strong candidate will have deep finance expertise – inclusive of FP&A, accounting and investment management – and expertise with the nuances of nonprofit financial management. They will begin with the support of a full-time team member, an outsourced accounting team, and an additional finance contractor. The team will scale as business needs grow and evolve.
Responsibilities
This role is dynamic in scope, with responsibilities including but not limited to:
Finance - 75%
Spearhead our financial strategy; apply creative, agile, and strategic thought leadership to our business model, which includes donations, grants, and diverse revenue streams
Steward the financial health of the organization, ensuring visibility of our forecast and financial picture for all stakeholders, internally and externally
Utilize financial acumen to contribute to the development of TOU's strategic goals and objectives as well as the overall management of the organization
Oversee and improve our budgeting process; collaborate with and empower departmental budget owners
Lead the company's finance and accounting processes and execution on monthly, quarterly, annual basis, ensuring best practices and rigorous compliance guardrails are ingrained throughout the processes and organization
Serve as the key liaison to the board and audit committee; effectively communicate and present critical financial matters at select board of directors and committee meetings
Lead our investment management strategy in conjunction with Board Finance Committee
Oversee the annual audit in collaboration with the finance team and the Audit Committee.
Team Management & Leadership - 25%
Lead our Finance department building a best-in-class team to deliver strategic, measurable results by:

Owning and defining multi-year strategies connected with longer term organizational plans and visions for the Finance Department
Setting team-wide OKRs + budget with full accountability;
Managing Performance Management; and
Determining new methods/approaches to complex issues.
Requirements
About You
Nonprofit Financial Expert: You bring deep Nonprofit Accounting, FP&A and Investment management experience and expertise to the organization. Relentless in instituting reporting best practices to ensure financial compliance.
Strong Leader: You are responsible for overseeing all activities within a team. You provide guidance, instruction, direction, leadership, and coaching to your direct reports for the purpose of achieving group-aligned results.
Strategic Planner: You proactively anticipate and prepare for needed financial tasks and outcomes in a highly organized fashion. You consider the current needs of finance with the potential future needs and evaluate the best task schedule for strategic advantage while considering optimization and improvement at every level.
Problem Solver: You proactively and effectively identify and solve challenging problems; this often will involve quickly and effectively seeking new information, mastering new skills and concepts, and managing stressful situations.
Results-driven: In all you do, you focus on achieving results that promote business & operational success. You settle for nothing less than high-quality, high-impact work and have the professional track record to prove it.
Physical Demands and Working Environment
The bullet points below are representative of the physical demands and working environment that must be met by an employee to successfully perform the essential functions of this job. Reasonable accommodations may be made for individuals with disabilities to perform the essential job functions.
Standard / Remote office setting; proximity to office equipment that includes electronic devices
May need to be at a workstation for 50% of the time; will need to use equipment that includes electronic devices
Perceive and interact with text, media, and people;
Communicate and accurately exchange information with text, media, and people
Perks
We provide health, dental, & vision coverage for you and dependents as well as a 401k plan for your pre-tax retirement contributions
We're a remote team with schedule flexibility
We have a flexible vacation policy
We hold monthly organization-wide learning sessions to deepen our understanding of the Lived Experience of foster youth and also on topics outside of Child Welfare to build culture of curiosity and growth
We put you at the cutting edge of change in the child welfare system
We provide the opportunity for you to interact with leading voices in government, foundations, the nonprofit world, and entertainment working to reform child welfare
Salary
This role has a salary range of $170-$190K. We are looking to fill this position immediately - applications will be reviewed on a rolling basis.
---
Apply for this position