Community Responder - California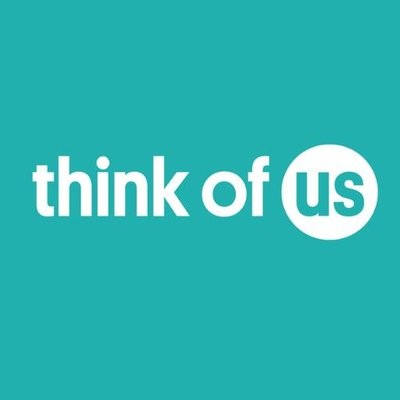 Think of Us
Washington, DC, USA
Posted on Friday, September 15, 2023
Reports to: Senior Manager, Programs
Direct Reports: N/A
Location: California (Remote)
Category: Full-time, Exempt
The Role
As part of our Direct Impact Team, we are offering Virtual Support Services (VSS), a digital resource navigation model that leverages tech-enabled strategies to give young people and families direct access to resources for kinship families in the state of California.
The
Community Responder (CR) serves as a navigator
- helping to research, call and vet resources based on what individuals tell us they need. The CR also researches and builds our directory of resources (traditional AND non-traditional), including partnerships with virtual solutions beyond the scope of traditional child welfare (e.g. education coaching, telehealth and more).
Centering lived experience is core to everything we do, so experience with the child welfare system – professionally or personally – is required.
Responsibilities
Direct Support (60%)

Serve as the primary point of contact for VSS for the state of Washington
Provide real-time virtual support (phone, text, email) to connect kinship families with resources and services (e.g., completing a housing voucher application, identifying a local organization that offers counseling services and making the first appointment)
Researching and Vetting Resources (40%)

Understands the needs data of kin families across VSS to identify local resources that could be a potential quality partner for the Local Partner Collaborative
Actively vets resources to provide warm-handoff referrals to for help-seekers
Identifies the access to care barriers and resource gaps across the state of Washington
Assist with communications and marketing of VSS efforts across providers and key stakeholders
Requirements
About You
Good Listener: You allow others to fully express themselves, understand both the words and underlying feelings, and process impressions and information without rushing to a conclusion.
Problem Solver: You overcome challenges to find a solution, take on demanding tasks to solve complex problems, find the right solutions where others have failed, and view problems as opportunities and take action.
(HANDLES) AMBIGUITY: Deals confidently with unclear or changing situations. Switches gears easily in response to unexpected demands. Deals successfully with conflicting priorities. Works well in an unstructured environment. Delivers results under rapidly or continually changing circumstances. Makes sound decisions when faced with unclear situations.
Empathetic: You identify with the feelings, ideas, and attitudes of others by exhibiting Unconditional Positive Regard, sensitivity to prevailing circumstances and responsiveness to others' experiences and concerns.
Mission-Aligned: You are deeply passionate about our work and ideally have experience in and/or proximity to foster care, systems change, and policy.
Persistent: You are someone who perseveres in spite of opposition or difficulty. You try various approaches to reach a goal and show commitment to completing a job despite obstacles.
Experience
Systems Navigation Experience:
Experience accessing and navigating child welfare systems and/or other systems relative to social services
Lived experience and/or proximity to child welfare, whether as a former foster youth, kin caregiver, mental health professional, or other is a plus
2+ years of professional experience in mental health or related field
Communication Skills:
Strong communication (written and verbal) skills
Experience communicating with and serving populations in child welfare (i.e., kinship families, foster youth, child welfare professionals)
Tools and Languages:
Fluency in Google Suite and other tech tools like Slack and Asana
Prefer fluency in languages other than English, Spanish preferred
Adaptability to learning necessary tech tools required for the position
Values:
Deep commitment to our mission and nuanced understanding of systemic, structural oppression and inequity
Demonstrates Unconditional Positive Regard within all interactions to serve our population
Unwavering commitment to centering the voices and experiences of people with lived experience in every part of the work
Physical Demands and Working Environment
The bullet points below are representative of the physical demands and working environment that must be met by an employee to successfully perform the essential functions of this job. Reasonable accommodations may be made for individuals with disabilities to perform the essential job functions.
Standard / Remote office setting; proximity to office equipment that includes electronic devices
May need to be at a workstation for 50% of the time; will need to use equipment that includes electronic devices
Perceive and interact with text, media, and people;
Communicate and accurately exchange information with text, media, and people
Working Hours
We are seeking candidates for a position that may require irregular hours as part of the job's responsibilities. Our organization values work-life balance and strives to accommodate the diverse needs of our employees. While the standard work schedule may not always apply, we are committed to fostering a flexible and supportive work environment.
The nature of this role may involve occasional evening or weekend work, with the understanding that time off or schedule adjustments can be made to ensure overall work-life harmony. We believe that maintaining a healthy balance between professional and personal commitments is essential for our team's well-being and productivity.
We encourage open communication and collaboration, allowing for a mutual understanding of scheduling needs and commitments. If you thrive in an environment that offers flexibility and understands the importance of work-life balance, we invite you to apply and contribute to our dynamic team
In addition to the above, we are structuring this role to provide a learning and growth opportunity for Community Responders - they will receive extensive support, guidance, coaching, and mentorship from our organization.
Guidance and direction from the Manager(s) during weekly team meetings, daily working sessions, and weekly conversations
Weekly professional development coaching
Mentoring conversations from senior organizational leaders
Perks
We provide generous health, dental, & vision coverage for you and dependents as well as a 401k plan for your pre-tax retirement contributions

We have a flexible vacation policy

We hold monthly organization-wide learning sessions to deepen our understanding of the Lived Experience of foster youth and also on topics outside of foster care to build culture of curiosity and growth

We provide the opportunity for you to interact with leading voices in government, foundations, the nonprofit world, and entertainment working to reform foster care
Salary
This role is a full-time remote position through September 30, 2024 with a possibility of extending as the initiative evolves. This role has a competitive salary of $64,480.
---
Apply for this position