Senior Manager, People & Culture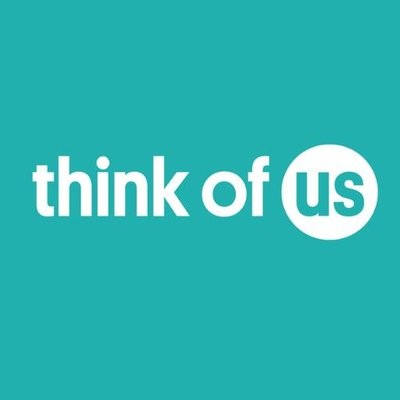 Think of Us
People & HR
Washington, DC, USA
Posted on Wednesday, September 13, 2023
Reports to: Vice President, People & Culture
Direct Reports: None
Location: Remote
Category: Full-time, Exempt
The Role
Think of Us is in a transitional phase, anticipating explosive growth in the next 18-24 months both in terms team size and project scope. The Senior Manager, People & Culture role is both a strategic and a tactical one. We need you to help us strengthen our People Ops foundation – developing some roadmaps, policies, and processes from scratch – and then a scrappy approach to getting things implemented. Getting cross-functional buy-in on new workflows can be tough, and you'll need to build strong relationships across teams to ensure your work is impactful. To be effective, you'll need to solicit and digest feedback humbly and iterate quickly when needed.
Practically speaking, the Senior Manager, People & Culture reports to the VP, People & Culture and serves as an integral member of the operations team. The Senior Manager, People & Culture is responsible for managing all aspects of the employment lifecycle of Think of Us' employees and promoting a company culture that emphasizes our core values. This position provides a unique opportunity for an independent thinker who is highly detail-oriented, enjoys working with internal and external stakeholders at all levels, and wants to contribute to the success of a growing organization.
Responsibilities
This role is dynamic in scope, with responsibilities including but not limited to:
Employee Support, Engagement, + Retention (40%)
Culture:

Conduct and analyze bi-annual pulse surveys and follow-up surveys as necessary to gauge employee satisfaction and engagement and present actionable recommendations to VP, People & Culture;
Advocate for employee needs, coaching them through concerns where possible and escalating issues to VP, People & Culture when needed; and
Ensure that TOU Core Values are manifested in People Ops processes and procedures.
Performance Management & Development:

Champion the use of 15five and audit 15five feedback on a weekly basis to call out trends;
Coach and train managers in their communication, feedback, recognition, and interaction responsibilities with the employees who report to them; and
Conduct regular New hire check-ins, stay and exit interviews and provide summaries to VP, People & Culture.
Learning & Development:

Develop a annual Learning + Development roadmap for all staff and People Manager);
Conduct trainings for HR systems and facilitate of org-wide people & culture presentations; and
Develop a Learning Hub with "evergreen" reference material + other resources.
Recruitment + Hiring (30%)
Review, revise, and maintain hiring/onboarding processes and materials by partnering with Hiring Managers to ensure new hires have a cohesive onboarding experience (including but not limited to the creation of 30-60-90 plan, initial systems training, learning & development, etc.);
Maintain candidate pipeline and perform proactive outreach for open positions, when applicable;
Serve as TOU contact for third party recruiters and job board providers; and
Build out recruiting workflows + work with hiring managers and manager, People & Culture to coordinate a seamless candidate experience, including standardized interviewing frameworks.
General People Operations (20%)
Maintain the employee handbook and Identify gaps in People Ops policies + procedures; work with VP, People & Culture to develop + implement new ones;
Provide regular reporting on various human analytics, e.g. Hiring Post-to-Offer rates, Employee demographics, New Hire Turnover, Time-off rates, etc.;In partnership with VP, People & Culture;
Support Professional Employer Organization in submitting paperwork to external agencies including worker's compensation claims, unemployment claims, verification of employment, and ensure compliance with all state, federal, and local employment laws; and
Partner with People Managers to ensure departing employees transition out of the company seamlessly and amicably.
Benefits Administration (10%)
Administer employee benefits with support from Professional Employer Organization (PEO) and VP, People & Culture;
Monitor national benefits environment for options and cost savings and recommend changes that enhance employee satisfaction and retention;
Ensure employees know what benefits are available to them and are clear on how and when to enroll; identify opportunities to evolve our existing benefits; and
Handle day to day benefits questions and lead the annual Open Enrollment process.
Requirements
About You
(HANDLES) AMBIGUITY: Deals confidently with unclear or changing situations, switches gears easily in response to unexpected demands, and deals successfully with conflicting priorities.
INTUITIVE: Uses insight not supported by obvious facts and data and arrives at valid conclusions without using rational analysis.
INFORMATION SEEKER: Investigates thoroughly to get relevant information, asking curious and compelling questions to get pertinent facts.
COLLABORATIVE: Partners with others to realize better results; cooperates with others to realize better opportunities and works synergistically for mutual benefit.
PROBLEM SOLVER: Effectively identifies and solves challenging problems and discovers underlying causes of problems, taking on demanding tasks to solve them.
DEVELOPS OTHERS: Coaches or instructs others to improve their performance, seeks appropriate development opportunities for others, and provides clear objectives, expectations and feedback.
Experience
Deep commitment to our mission and organizational core values;
A minimum of five years of professional experience in human resources management or similar role (nonprofit setting preferred), OR BA in human resources management, organizational behavior, business, or related field, OR recognized human resources certification,
Excellent organizational management skills and demonstrated experience managing human resources functions and improving organizational processes;
Deep understanding of strategic approaches to building an effective + strong People Ops function (start-up experience a plus);
Demonstrated record of strong written and verbal communication with various audiences;
Evidence of the ability to practice and coach people managers in the practice of a high level of confidentiality;
Passion for building an inclusive, empowering, and motivated team culture, with experience incorporating DEI + anti-racist practices into everyday work;
Experience maintaining and troubleshooting with HRIS platform and related vendors; and
Fluent in Google Suite, 15five, Slack and other tech tools.
Preferred additional experience:
Specialized training in employment compliance, organizational planning, organization development, employee relations, training, or labor relations;
Active affiliation with appropriate Human Resources networks and organizations and ongoing community involvement; and
Demonstrated ability to serve as a knowledgeable resource to the SLT that provides overall company leadership and direction.
Physical Demands and Working Environment
The bullet points below are representative of the physical demands and working environment that must be met by an employee to successfully perform the essential functions of this job. Reasonable accommodations may be made for individuals with disabilities to perform the essential job functions.
Standard / Remote office setting; proximity to office equipment that includes electronic devices
May need to be at a workstation for 50% of the time; will need to use equipment that includes electronic devices
Perceive and interact with text, media, and people;
Communicate and accurately exchange information with text, media, and people
Work Hours:
We are seeking candidates for a position that may require irregular hours as part of the job's responsibilities. Our organization values work-life balance and strives to accommodate the diverse needs of our employees. While the standard work schedule may not always apply, we are committed to fostering a flexible and supportive work environment.
The nature of this role may involve occasional evening or weekend work, with the understanding that time off or schedule adjustments can be made to ensure overall work-life harmony. We believe that maintaining a healthy balance between professional and personal commitments is essential for our team's well-being and productivity.
Perks
We provide generous health, dental, & vision coverage for you and dependents as well as a 401k plan for your pre-tax retirement contributions

We're a remote team with schedule flexibility

We have a flexible vacation policy

We hold monthly organization-wide learning sessions to deepen our understanding of the Lived Experience of foster youth and also on topics outside of foster care to build culture of curiosity and growth

We provide the opportunity for you to interact with leading voices in government, foundations, the nonprofit world, and entertainment working to reform foster care
Salary
This role is a full-time remote position with domestic travel. This role has a salary range of $90,000 - 95,000. We are looking to fill this position immediately - applications will be reviewed on a rolling basis.
---
Apply for this position