Chief of Staff to the Founder, CEO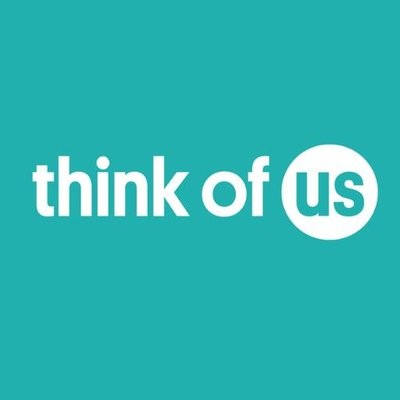 Think of Us
People & HR, Operations
Washington, DC, USA
Posted on Tuesday, August 22, 2023
Reports to: Founder & CEO, Sixto Cancel
Direct Reports: Executive Assistant to the CEO
Location: Remote; up to 15% travel required
Category: Full-time, Exempt
The Role
We are looking for an adaptable, organized, and strategic Chief of Staff for TOU's Founder and CEO, Sixto Cancel. You will get an inside look into the organization's pivotal work at the ground level. The Chief of Staff will serve as the right hand to the CEO, with an emphasis on translating big and bold ideas to plans and execution, thought partnership to drive clarity, opportunity management and prioritization, and building systems & processes to support the CEO to do his best work. This role is crucial in driving and articulating the organization's strategic priorities and initiatives.
This is a unique opportunity to support the CEO to leverage his time so that it is effective and aligns to his strategic priorities, enabling him to move the needle on the biggest opportunities for change in the child welfare space. A strong candidate is one who has experience working in high growth environments, translating a clear plan from a tangled web of ideas, and is excited to support a creative and dynamic entrepreneurial leader.
The role may require up to 15% travel to major conferences or critical networking events alongside the CEO.
Responsibilities
Action Oriented Collaboration (50%)
Bring a consultant mindset to thought partner with the CEO by serving as a trusted advisor, engaging with the CEO to support the organization and clarity of get creative ideas and pursuits consistent with the CEO's overall vision;
Translate CEO's abstract ideas into implementation plans and/or communications that are easily digestible for internal team members and external audiences; and
Draft emails, reports, memos, presentations, and internal and external communications in the voice of the executive.
Strategic Opportunity and Project Management (25%)
Manage and organize the inbounding requests for the CEO by creating a systematic way to assess, track, and execute;
Alongside the CEO, develop a method for triaging opportunities and determine which will be the best to leverage in the short and long term; and
Lead and manage initiatives and projects on behalf of the CEO.
Stakeholder and Relationship Management (15%)
Plan, organize, and run meetings with internal and external stakeholders and lead follow up and action planning;
Under the guidance of the CEO, develop and manage relationships with key stakeholders and executives within and outside of the organization;
Lead the alignment of agenda, development of materials, and coordination of internal and external communications and meetings, partnering with other teams and relevant leaders in the child welfare ecosystem; and
Connect the dots on relationships, priorities, favors, and relationships among key stakeholders, funders, partners, and prospective partners.
Team Leadership (10%)
Manage the Executive Support Team ensuring that they consistently deliver on targets and are able to execute effectively despite adversities and/or challenges that arise
Requirements
About You
Handles Ambiguity: you work well in an unstructured environment and can switch gears easily in response to unexpected demands; you seek to know how and why, rather than come to a yes or no conclusion
Organized: you plan your work and time accordingly to align with priorities and ensure you meet critical deadlines
Manages Stress: you can perform under pressure and handle interruptions and changes without losing productivity; you keep perspective and a sense of humor in tense situations
Quick Study: Masters situations, information, or skills easily and quickly
Self-Confident: you believe in your own judgment, abilities or skills and undertake difficult tasks with the expectation of success
Initiative: you move proactively to achieve results, take decisive action, and are self accountable
Customer Orientation: you have a strong service orientation to a person first (in this case, CEO)
Experience
4+ years reporting directly to a C-level executive, preferably a serial entrepreneur, a futurist, and/or a breakthrough innovator
4+ years of experience in a strategic role/capacity, preferably at a startup or emergent stage organization
Excellent presentation development, communication and interpersonal skills, with the ability to build relationships and influence others
Ability to work independently and handle multiple priorities in a fast-paced, dynamic environment
High level of discretion and confidentiality, with the ability to handle sensitive information and situations
Physical Demands and Working Environment
The bullet points below are representative of the physical demands and working environment that must be met by an employee to successfully perform the essential functions of this job. Reasonable accommodations may be made for individuals with disabilities to perform the essential job functions.
Standard / Remote office setting; proximity to office equipment that includes electronic devices
May need to be at a workstation for 50% of the time; will need to use equipment that includes electronic devices
Perceive and interact with text, media, and people;
Communicate and accurately exchange information with text, media, and people
The role may require up to 15% travel which requires travel by plane, train, and/ or car for up 6 hrs; navigation of conference & meeting venues, sitting for extended periods of time, and other physical demands required
We are seeking candidates for a position that may require irregular hours as part of the job's responsibilities. Our organization values work-life balance and strives to accommodate the diverse needs of our employees. While the standard work schedule may not always apply, we are committed to fostering a flexible and supportive work environment.
The nature of this role may involve occasional evening or weekend work, with the understanding that time off or schedule adjustments can be made to ensure overall work-life harmony. We believe that maintaining a healthy balance between professional and personal commitments is essential for our team's well-being and productivity.
We encourage open communication and collaboration, allowing for a mutual understanding of scheduling needs and commitments. If you thrive in an environment that offers flexibility and understands the importance of work-life balance, we invite you to apply and contribute to our dynamic team.
Perks
We provide generous health, dental, & vision coverage for you and dependents as well as a 401k plan for your pre-tax retirement contributions
We're a remote team with schedule flexibility
We have a flexible vacation policy
We hold monthly organization-wide learning sessions to deepen our understanding of the Lived Experience of foster youth and also on topics outside of foster care to build culture of curiosity and growth
We provide the opportunity for you to interact with leading voices in government, foundations, the nonprofit world, and entertainment working to reform foster care.
Commitment + Salary
This role is a full-time remote position with domestic travel. This role has a salary range of $136,000 - $155,000. We are looking to fill this position immediately - applications will be reviewed on a rolling basis.
---
Apply for this position