Vice President, Communications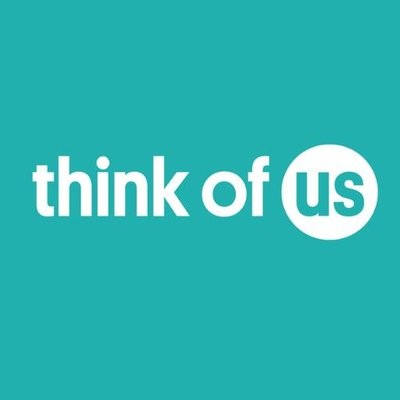 Think of Us
Marketing & Communications
Washington, DC, USA
Posted on Tuesday, May 30, 2023
Reports to: Managing Partner
Direct Reports: Senior / Director, Communications; Creative & Donor Relations
Location: Remote; 10 - 25% travel required
Category: Full-time, Exempt
The Role
The VP of Communications is a new position at Think of Us and will play a critical role on our leadership team, leading our strategy for how we amplify TOU's work and shift mental models in foster care. This role will be tasked with building out a best-in-class department - a combination of full time team members, contractors, and firms - growing to a department-wide budget of ~$4M budget. that drives long-term strategic impact and executes innovatively, efficiently, and effectively.
The crux of the department's work will be designing and executing critical campaigns that drive measurable impact aligned with our five year Audacious plan: to fully integrate lived experience in child welfare while building a prevention focused, kin-first, and older youth supporting system. Effectively communicating the nuances of systems change – and the role TOU plays in it – requires expansive thinking, rapid learning and iteration, and creativity.
The role reports directly to the Managing Partner and works closely with the Executive and Senior Leadership teams. The VP of COmmunications will act as strategic thought partner to the CEO on translating vision into reality and will advance TOU's position as a leader, catalyst for change, and convener in the child welfare space. The organization is in a pivotal moment in its growth, and this is a unique opportunity for a bold and seasoned leader - with exceptional storytelling skills - to be a part of shaping this next chapter for TOU.

Responsibilities
Key Responsibilities of the Vice President, Communications include:
Leadership & People Management (30%)
Lead our Communications, Marketing, and Creative functions, building a best-in-class team to deliver strategic, measurable results by:

Owning and defining multi-year strategies connected with longer term organizational plans and visions for the Communications Department
Setting team-wide OKRs + budget with full accountability;
Managing Performance Management;
and Determining new methods/approaches to complex issues.

Serve as a member of the Senior Leadership Team providing input on short- and long-term strategic, management, policy and operational plans
Communications and Brand (Owned Media)(25%)
Position communications – inclusive of brand and marketing – as a driver of impact for Think of Us and our network by:

Designing and executing communications campaigns - inclusive of narrative shifting content - to achieve programmatic and organizational goals;
Developing a communications strategy targeting key stakeholders that increases awareness, drives impact, supports revenue goals, and establishes a strong position in the field;
Defining brand messaging that resonates with TOU's various audiences, inclusive of lived experts (current and former foster youth, bio families and kin caregivers), front line workers, local and federal policymakers, and donors;
and Overseeing the building and ongoing maintenance of our content database, which we envision evolving into a publicly available product in the future.
Press, External and Public Relations (Earned Media)(25%)
Develop and lead a targeted earned media strategy that expands TOU's positioning to achieve our organizational goals
In partnership with the CEO, build our strategy for external and speaking engagements designed to generate exposure with specific objectives
Guide the strategy on earned media, including messaging in press releases, creation of press kits and materials, interview preparation, and responses to media requests
Alongside PR firm, identify trends, monitor current events, and maintain relationships with media and influencers to anticipate opportunities to engage in and/or lead the national conversation on child welfare
Donor and Partner Experience (20%)
Design donor and partner communications, building and creating an exceptional experience
Own contributed and earned revenue operations through overseeing the evolution and maintenance of our CRM (Salesforce) ensuring our audiences are strategically segmented and easily reachable

Requirements
About You
Expert Communicator: you deliver information effectively and strategically for different communications vehicles, formats, and audiences, with the ability to simplify complex information with a knack for storytelling
Innovative: you use original thinking to generate new ideas or unique and unusual solutions, people often describe you as thinking in new ways or "outside the box"
Quick Study: you master situations, information, or skills easily and quickly
Perspective Under Pressure: you can perform under pressure, and handle interruptions and changes without losing productivity; you keep perspective and a sense of humor in tense situations
Persuasive: you effectively persuade diverse stakeholders by adapting to what most speaks to their interests and perspectives and drives their actions;
Goal-Oriented: you focus on outcomes rather than activities, concentrating on defining and accomplishing specific results with a clear focus on long-term objectives versus short-term distractions
Ambitious: you work toward a high level of success, reaching beyond what is currently in front of you and seeking out opportunities to develop and achieve maximum potential
Resourceful: you consistently find alternative solutions to overcome problems or limitations, seeking ideas and leveraging the experience, expertise and work of others - you are known as the one who finds a way when none seems to exist
Experience
The ideal Vice President, Communications candidate will have the following qualifications:
Mission-aligned and deeply passionate about our work with experience in and/or proximity to systems surrounding child welfare;
8-10 years of experience leading in communications, marketing and/or external affairs, with a minimum of 5 years of experience in a rapid-growth entrepreneurial organization;
Demonstrated experience strategically creating, leading, and implementing national campaigns, inclusive of media and PR; track record of those campaigns delivering measurable impact and mental model shifts;
Demonstrated ability to build and manage high-performing teams - inclusive of full time, contractors and agencies - all with comfort in ambiguity and environments that change rapidly; and
Experience in communicating complex nuances in iterative and evolving environments (welcome to systems change work!) is highly valued.
Physical Demands and Working Environment
The bullet points below are representative of the physical demands and working environment that must be met by an employee to successfully perform the essential functions of this job. Reasonable accommodations may be made for individuals with disabilities to perform the essential job functions.
Standard / Remote office setting; proximity to office equipment that includes electronic devices
May need to be at a workstation for 50% of the time; will need to use equipment that includes electronic devices
Perceive and interact with text, media, and people;
Communicate and accurately exchange information with text, media, and people

Perks
We provide generous health, dental, & vision coverage for you and dependents as well as a 401k plan for your pre-tax retirement contributions
We're a remote team with schedule flexibility
We have a flexible vacation policy
We hold monthly organization-wide learning sessions to deepen our understanding of the Lived Experience of foster youth and also on topics outside of foster care to build culture of curiosity and growth
We provide the opportunity for you to interact with leading voices in government, foundations, the nonprofit world, and entertainment working to reform foster care

Salary + Commitment
This position offers a competitive salary range of $175,000 - $190,000, with benefits including medical, dental, 401k plan and a flexible vacation policy. More details can be provided upon request.
---
Apply for this position