Senior Director, Systems Change Lab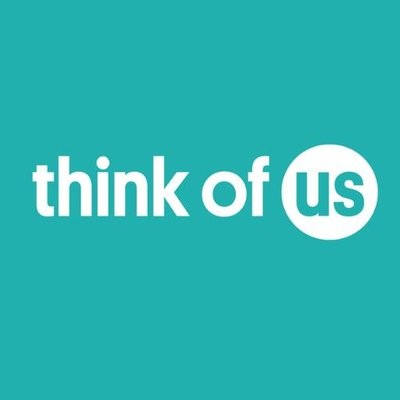 Think of Us
Sales & Business Development
Washington, DC, USA
Posted on Tuesday, May 30, 2023
Reports to: Vice President, Community Implementation
Direct Reports: Yes
Location: Remote
Category: Full-time, Exempt
The Role
In May 2022, Think of Us launched its new research and policy center, the Center for Lived Experience. We believe, at our core, that those closest to the problem have the answers to solving it. As such, the Center exists to demonstrate how to operationalize and implement centering lived experience in the research and design of child welfare policy and programming.
Reporting to the Vice President, Community Implementation, the Senior Director of Community Implementation will be a strategic leader that establishes and drives partnerships with external organizations to influence the future of how Think of Us engages across communities and governments. To do this, you will be tasked with researching, testing and prioritizing new opportunities with the most potential to drive TOUs current and future business goals forward. Additionally, you will manage a queue of high impact projects that are currently underway.
Responsibilities
Partnerships
Develop, maintain and plan future partnerships with external organizations, including national and local foundations, national and local non-profits, government agencies, and social impact organizations.

Engage with external partner organizations to research and test what new opportunities can further TOUs mission

Inform and collaborate with partners through the lifecycle of a project or contract to ensure continued engagement
Project Management and Execution
Lead the direction of projects from start to finish. This includes conceptualization, planning, execution, messaging and reporting on project outcomes

An example project would be:

Supporting the Ending the Need for Group Placement projects in California, New Hampshire, Oklahoma, Connecticut and Allegheny County.

Explore and execute innovative ways to drive systems change in child welfare with partner organizations

Ensure project KPIs and deliverables across the team are met and stay on track throughout the lifecycle.
Leadership and Collaboration
Lead a growing team, promoting a culture that reflects the principles of TOU and balances opportunities with capacity

Drive cross functional engagement with both internal and external stakeholders on projects
Requirements
Experience
Project Management & Partnership Experience:
9+ years of experience in project management guaranteeing overall planning and execution are at the highest standard

Proven attention to detail ensuring that final deliverables are executed at the highest level and are inclusive of critical stakeholder expectations

Track record of building and maintaining mutually beneficial partnerships with external organizations of varying sizes and types
Collaboration and Communications Skills:
Strong ability to bring the right people in the room to make decisions quickly and move projects forward

Demonstrated ability to work in a non-partisan fashion, having ensured all voices necessary are heard and considered

Clear, concise and articulate communicator. Ability to take ideas and influence across the business in order to get them implemented
Leadership & Values
5+ years managing a high performing, high throughput team of managers and/or associates

Experience managing team performance and results for specific projects and partnerships deliverables at both the strategic and tactical levels

Experience with individual performance management and career development

Deep commitment to our mission and nuanced understanding of systemic, structural oppression and inequity

Unwavering commitment to centering the voices and experiences of people with lived experience in every part of the work‍
Tools:
Fluency in GSuite and other collaboration tools such as Slack

Experience using project management tools such as Asana
About You
Strategic Thinker

: you anticipate and prepare for future events and outcomes. You examine issues and plans with a long-term perspective.

Innovative

you use original thinking to generate new ideas and solutions. You think in new ways - "outside the box."

Collaborative

:

you partner with others to realize better results. You seek input from others to make informed decisions. Finds common ground in completing tasks and solving problems.

Comfort in Ambiguity

: you deal confidently with unclear or changing situations and switch gears easily in response to unexpected demands.

Develops Others

: you coach or instruct others to improve their performance. You are able to respond to development needs and expectations of others.

Listener:

you understand both the words and underlying feelings. You are able to process impressions and information without rushing to a conclusion.

Goal Oriented

: you use a systematic process to develop plans and achieve specific outcomes, and concentrate

Information Seeker

: you investigate thoroughly to get relevant information.

.
Physical Demands and Working Environment
The bullet points below are representative of the physical demands and working environment that must be met by an employee to successfully perform the essential functions of this job. Reasonable accommodations may be made for individuals with disabilities to perform the essential job functions.
Standard / Remote office setting; proximity to office equipment that includes electronic devices
May need to be at a workstation for 50% of the time; will need to use equipment that includes electronic devices
Perceive and interact with text, media, and people;
Communicate and accurately exchange information with text, media, and people
Perks & Commitment
We provide generous health, dental, & vision coverage for you and dependents as well as a 401k plan for your pre-tax retirement contributions

We're a remote team with schedule flexibility

We have a flexible vacation policy

We hold monthly organization-wide learning sessions to deepen our understanding of the Lived Experience of foster youth and also on topics outside of foster care to build culture of curiosity and growth

We provide the opportunity for you to interact with leading voices in government, foundations, the nonprofit world, and entertainment working to reform foster care

This role is a full-time remote position with domestic travel (expected ~30% time)
Salary
This role has a salary range of $135,000-$145,000. We are looking to fill this position immediately - applications will be reviewed on a rolling basis.
---
Apply for this position