Taproot Human Resources Business Partner-Manager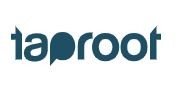 Taproot Foundation
People & HR
United States
Posted on Thursday, May 18, 2023
Taproot Human Resources Business Partner
About Taproot Foundation
Taproot Foundation, a national nonprofit, drives social change by connecting nonprofits with skilled volunteers through pro bono service. Taproot is creating a world where mission-driven organizations have full access—through pro bono service—to the marketing, strategy, HR, and IT expertise they need to thrive. We are seeking a motivated Human Resources professional to join our Center of Excellence and Operations team.
This position as Human Resources Business Partner reports to Taproot's Chief Operations Officer and works closely with leadership team, employees, and our external partners. This position serves as a human resources generalist and the initial point of contact for front-line employees, managers, and external parties relating to the day-to-day management of the HR function. Responsibilities include: managing PEO partner; accessing all the offerings of Taproot's PEO partner; overseeing employee relations, policy interpretation, and administration; compensation coordination and documentation; disciplinary actions; requests for information; administration of unemployment claims; systems transaction escalations; performance appraisal process; internal correspondence.
Essential Duties and Responsibilities:
• First line of human resources (HR) support to the organization, which includes consulting on general HR questions and benefits inquiries, interpreting the employee handbook and company policy to provide guidance, and engaging with the Centers of Excellence when appropriate.
• Collaborates with managers and external partners in the preparation of disciplinary actions and or performance improvement plans. Provides HR support and ensures factual basis and appropriate documentation results.
• Oversees, manages, and executes all PEO offerings.
• With the approval and support of the COO, the HR Business Partner manages relations with the PEO partner.
• Maintains internal systems (including processing, position management, and opening requisitions). Pulls reports on the status of requisitions/positions for assigned areas and provides recommendations based on data.
• Consults with business leaders regarding workforce changes resulting in terminations, reports location, cost center changes, etc. Responsible for the system transactions for these changes.
• Prepares materials for pulse survey reviews and consults with the COO's approval on trends and recommendations.
• Acts as a change agent for HR transformation.
• Prepares internal offer and promotion letters and retains documentation in the employee file.
• Participates in talent reviews, succession planning, engagement action planning, and other HR strategic initiatives to support the COO and the business.
• Owns the new hire experience for assigned area(s). Provides onboarding support, facilitates department-specific new hire orientation, and conducts new hire check-ins.
• Creates and maintains area-specific recognition program and/or newsletter in support of the employee experience.
• Actively partners with Centers of Excellence and leaders to support brand/function strategy, help to diagnose needs, and execute Center of Excellence objectives as well as business initiatives.
• Conducts exit interviews and supports offboarding.
• This job description in no way states or implies that these are the only duties to be performed by the employee occupying this position. Employees will be required to perform any other job-related duties assigned by their supervisor or management.
• Attends Taproot events required to be in person, such as the All Roots Retreat.
Education, Experience, Knowledge & Skills:
• Bachelor's degree in human resources, industrial relations, or business administration, or directly-related human resources generalist experience.
• Minimum of two years of generalist experience in human resources.
• Experience working with PEO.
• Has overseen the lifecycle of employees from hire to separation, including performance management, objective setting, mid-year development compensations, etc.
• PHR certification preferred.
• Exercises influence with employees, leadership, and external partners.
• Persuasive verbal and written communication skills.
• Critical and conceptual thinking to drive objectivity and data-based decision-making.
• Ability to work in a fast-paced environment and demonstrate a sense of urgency.
• Excellent customer service skills with the ability to find alternative solutions to business inquiries, as appropriate.
• Ensures a high level of confidentiality in all aspects of work.
• Proficient in MS office suite and other HR enterprise software platforms
Compensation for this role is between $70,000 to $80,000 annually.