Volunteer Research Consultant for English Language Learners In Home Program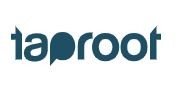 Taproot Foundation
Seattle, WA, USA
Posted on Saturday, April 15, 2023
English Language Learners In-Home Program is seeking skilled volunteer support through Taproot Plus. Taproot Plus is an online platform that connects nonprofits to professionals seeking strong opportunities to volunteer their talent for good. All Taproot Plus projects are vetted and once English Language Learners In-Home Program selects a volunteer applicant, Taproot Plus will provide resources and support to help make the project a success.http://www.eslinhome.org
About This Project
If you would like to learn more about this organization and project, please follow the apply link to schedule a preliminary call with a representative of the organization.
About This Organization
The English Language Learners In-Home Program uses a wide network of community volunteers to teach English and U.S. citizenship preparation, at no cost, to those in need worldwide.Research - Grant Writing and ResearchWe are looking for dedicated grant writers to join our non-profit, all-volunteer organization which tutors English language skills at no cost to none-to-limited English speakers. You will be responsible for gathering documentation and fulfilling the necessary requirements of various funding bodies to formally seek funding on behalf of the organization. This involves researching funding opportunities from organizations whose grants match with our organization's mission & vision and writing coherent, organized, and compelling proposals.Some activities that will be completed as part of the project:
Prepare proposals by determining concept, gathering and formatting information
Establish priorities and target dates for information gathering, writing, and transmittal
Develop proposal by assembling information including project nature, objectives/outcomes/deliverables, implementation, methods, timetable, staffing, budget, standards of performance, and evaluation
Write, revise, and edit drafts including executive summaries, conclusions, and organization credentials
Prepare presentation by evaluating text, graphics
Maintain quality results by using templates; following proposal-writing standards including readability, consistency, and tone; maintaining proposal support databases
Research and initiate relationships with new prospective funders
Write letters of inquiry and solicitations
Members of the vast immigrant population in the United States who do not speak English are at a significant disadvantage in U.S. society— in the workplace, when purchasing a home, or even when navigating public transportation. ELL tutors provide the important skill of English proficiency to learners, and along with this language development, students gain a new cultural awareness that will assist them tremendously as they begin their lives in the U.S.Our program has been awarded by CNN as one of its Top 10 Heroes; Manhattan Institute awarded us as a Civil Society; Microsoft Corp awarded the director as one of three International Women in Technology. Since COVID-19 Pandemic, our one-on-one tutoring face-to-face programs are now Online .The Director is available to answer all questions. Our focus is for our learners to progress in English language skills, giving them the ability to find jobs, help their school children with homework and other school activities, and become independent, resourceful people in their communities. We need a grant writer to create successful proposals to obtain funds to continue our program to grow.This project can be done remotely.