IT Systems Administrator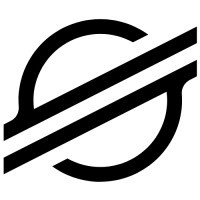 Stellar Development Foundation
IT, Education
San Francisco, CA, USA
Posted on Friday, October 20, 2023
Interested in working on cutting-edge blockchain technology and creating equitable access to the global financial system? Since 2014, the mission-driven team at the Stellar Development Foundation (SDF) has helped fuel the tremendous growth of the Stellar blockchain network, an open-source platform that operates at high-scale today. Developers and companies around the world build on it, and the SDF team is expanding to support the rapidly growing and changing Stellar ecosystem.
SDF is looking for a talented, experienced IT System Administrator to join our team. In this role, you'll be designing, building, and implementing the tools and services that empower Stellar's workforce. By working with our teams, you'll be working on projects for the organization to deliver secure products to developers around the world.
The IT team has the goals of making the technology that SDF uses as effective and frictionless as possible while also optimizing the performance of our corporate technology stack. We do that by promoting sustainable and repeatable processes, securing data wherever it lives, and delivering self-service solutions whenever possible.
In this role, you will:
Work with the rest of IT to manage inbound requests and incidents, and resolve them within our SLAs.
Provide customer service in-person, in our ticketing system, and over chat. Providing the skills for our employees to use our corporate tools and become IT advocates.
Onboard new hires and manage the full employee IT lifecycle.
Setup, maintain and harden the in-office LAN, WiFi, audio-visual, conferencing, and computing systems.
Identify trends in request tickets crafting and documenting process improvements reducing risk.
Secure configuration and access management of our operational production endpoints in AWS, GitHub, Google Cloud, Google Workspace, and other systems of record.
Participate in weekly sprints and IT projects, both as a contributor and as a subject matter expert.
You have:
3+ years of experience in fast moving IT Systems Administrator roles.
Experience with IT tools and platforms such as macOS and Windows 10/11, SAML/SSO, GitHub, Slack, Google Workspace, Jamf, Zoom, and Jira Service Management.
Experience in a multi-input, fast-paced IT team that prioritizes customer service, security, and innovation.
The ability to thrive as a regional operator as part of a geographically diverse team. While Stellar values team interaction, most forms of team communication will not be in real-time.
Comfortable working in spoken and written English.
A love for problem-solving and risk reduction. You dig into the root causes of issues, think outside the box, and strive for "secure by default" whenever possible.
Experience configuring common small office networking products.
Experience automating with scripting languages like bash. Knowledge of API endpoints and or programming capabilities in systems is a plus.
The ability to occasionally travel to our NYC office or to remote event locations.
Bonus point if:
You have familiarity with small team environments and the ability to triage incoming requests.
Familiarity with Agile frameworks to keep projects on track and delivered at sprint grooming sessions.
Jamf 200, 300, and or 400 Certification.
Experience with building IDP solutions and policy alongside Security Team partners.
We offer competitive pay with a base salary range for this position of $110,000 - $140,000 depending on job-related knowledge, skills, experience, and location. In addition, we offer lumen-denominated grants along with the following perks and benefits:
USA Benefits/Perks:
Competitive health, dental & vision coverage
Flexible time off + 15 company holidays including a company-wide holiday break
Paid parental leave
Life & ADD
Short & Long term disability
FSA & Dependent Care Accounts
401K (4% match)
Employee Assistance Program
Monthly gym allowance
Daily lunch and snacks in-office
L&D budget of $1,500/year
Company retreats
About Stellar
Stellar is more than a blockchain. Powered by a decentralized, fast, scalable, and uniquely sustainable network made for financial products and services and a thriving and passionate ecosystem that includes a non-profit organization driven by a mission, Stellar is paving the path to unlock the world's economic potential through blockchain technology. Built with speed and low costs in mind, the Stellar network provides builders and financial institutions worldwide a platform to issue assets, and to send and convert currencies in real time creating real world utility. Founded in 2014, the Stellar Development Foundation (SDF) supports the continued development and growth of the Stellar network and also serves the ecosystem of NGOs, corporations, universities, small businesses, governments, and solo entrepreneurs building on the Stellar network through tooling, funding and strategic collaborations. Together, Stellar is where blockchain meets the real world.
About the Stellar Development Foundation
The Stellar Development Foundation (SDF) is a non-profit organization focused on working with and supporting changemakers to create equitable access to the global financial system through blockchain technology. SDF provides grants, investments, funding, and other awards to builders and organizations. SDF also develops resources and tooling on the Stellar network to help unlock real world utility. As a nonprofit foundation, SDF puts the health of the Stellar network and the Stellar ecosystem and its mission above all else.
We look forward to hearing from you!
Privacy Policy
By submitting your application, you are agreeing to our use and processing of your data in accordance with our
Privacy Policy
.
SDF is committed to diversity in its workforce and is proud to be an equal opportunity employer. SDF does not make hiring or employment decisions on the basis of race, color, religion, creed, gender, national origin, age, disability, veteran status, marital status, pregnancy, sex, gender expression or identity, sexual orientation, citizenship, or any other basis protected by applicable local, state or federal law.