Senior Software Engineer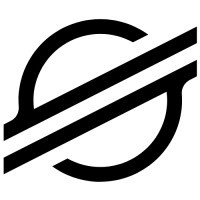 Stellar Development Foundation
Software Engineering
San Francisco, CA, USA
Posted on Thursday, September 14, 2023
Interested in working on cutting-edge blockchain technology and creating equitable access to the global financial system? Since 2014, the mission-driven team at the Stellar Development Foundation (SDF) has helped fuel the tremendous growth of the Stellar blockchain network, an open-source platform that operates at high-scale today. Developers and companies around the world build on it, and the SDF team is expanding to support the rapidly growing and changing Stellar ecosystem.
In this role, you will:
Be involved with all aspects of the development process for platform projects - from ideation to final implementation.
Design new platform functionality with the corresponding APIs for external developers.
Build and maintain web services to support the foundation's mission (increasing network participation, enabling lumen distribution, and highlighting the stability of the network).
Identify patterns in developer needs and design new protocols and services to increase developer velocity across our entire ecosystem.
Engage with our community of open source developers on projects that encompass many different frameworks, languages, and ideas.
Collaborate with the team on code review and design, and contribute to best practices for all of engineering at SDF.
Investigate and refactor performance bottlenecks in order to continue scaling our API services.
Provide assistance and guidance for our integration projects with our partners and other organizations on the Stellar network.
Author detailed technical feature and protocol (RFC) specifications - we take design seriously, and we encourage everyone to be a part of our RFC processes.
You have:
5+ years of experience developing software on a team.
Strong computer science fundamentals: data structures, algorithms, distributed systems, and information retrieval.
Written server applications in languages such as Go, Python, Rust, C#, Java or C++ and are a language polyglot.
Experience in supporting production web services at scale.
Great communication skills and can advocate and lead technical discussions, especially during the design and code review process.
A solid understanding of software design patterns, and how to build components that are reusable, extensible, and modular.
Knowledge of existing frameworks and open source tools and are willing to build new frameworks when open ones do not exist.
A passion for performance debugging and benchmarking.
Enthusiasm about working on a small, growing team where you'll be given a lot of autonomy.
Bonus Points if (optional):
You have a BS or MS in Computer Science or equivalent field.
You have a strong curiosity in blockchain technologies and cryptocurrencies, and understand the fundamentals of these systems.
We offer competitive pay with a base salary range for this position of $165,000 - $205,000 depending on job-related knowledge, skills, experience, and location. In addition, we offer lumen-denominated grants along with the following perks and benefits:
USA Benefits/Perks:
Competitive health, dental & vision coverage
Flexible time off + 15 company holidays including a company-wide holiday break
Paid parental leave
Life & ADD
Short & Long term disability
FSA & Dependent Care Accounts
401K (4% match)
Employee Assistance Program
Monthly gym allowance
Daily lunch and snacks in-office
L&D budget of $1,500/year
Company retreats
About Stellar
Stellar is more than a blockchain. Powered by a decentralized, fast, scalable, and uniquely sustainable network made for financial products and services and a thriving and passionate ecosystem that includes a non-profit organization driven by a mission, Stellar is paving the path to unlock the world's economic potential through blockchain technology. Built with speed and low costs in mind, the Stellar network provides builders and financial institutions worldwide a platform to issue assets, and to send and convert currencies in real time creating real world utility. Founded in 2014, the Stellar Development Foundation (SDF) supports the continued development and growth of the Stellar network and also serves the ecosystem of NGOs, corporations, universities, small businesses, governments, and solo entrepreneurs building on the Stellar network through tooling, funding and strategic collaborations. Together, Stellar is where blockchain meets the real world.
About the Stellar Development Foundation
The Stellar Development Foundation (SDF) is a non-profit organization focused on working with and supporting changemakers to create equitable access to the global financial system through blockchain technology. SDF provides grants, investments, funding, and other awards to builders and organizations. SDF also develops resources and tooling on the Stellar network to help unlock real world utility. As a nonprofit foundation, SDF puts the health of the Stellar network and the Stellar ecosystem and its mission above all else.
We look forward to hearing from you!
Privacy Policy
By submitting your application, you are agreeing to our use and processing of your data in accordance with our
Privacy Policy
.
SDF is committed to diversity in its workforce and is proud to be an equal opportunity employer. SDF does not make hiring or employment decisions on the basis of race, color, religion, creed, gender, national origin, age, disability, veteran status, marital status, pregnancy, sex, gender expression or identity, sexual orientation, citizenship, or any other basis protected by applicable local, state or federal law.