Senior Product Manager, Protocol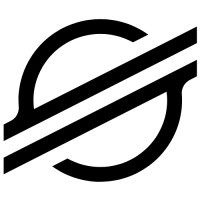 Stellar Development Foundation
Product
San Francisco, CA, USA
Posted on Saturday, April 22, 2023
Interested in working on cutting-edge blockchain technology and creating equitable access to the global financial system? Since 2014, the mission-driven team at the Stellar Development Foundation (SDF) has helped fuel the tremendous growth of the Stellar blockchain network, an open-source platform that operates at high-scale today. Developers and companies around the world build on it, and the SDF team is expanding to support the rapidly growing and changing Stellar ecosystem.
SDF is looking for a Product Manager to evolve the core Stellar Protocol and the Soroban smart contracts platform. You will work with the community and multiple engineering teams to understand the needs of the ecosystem and help guide the product strategy, roadmap and development of the Stellar Protocol and the Soroban smart contracts platform.
Stellar is one of the most performant, widely used and cost effective blockchains in the world:
Producing new blocks every 5 seconds

Processing ~9M operations a day, growing at 200% YOY.

Transaction fees less than 1/1000th of a penny.
The mission of the SDF is to enable global financial access to open financial tools built on and enabled by the Stellar network. Our progress so far has been driven by key payments and asset use cases on the network like helping users protect their savings from inflation via stable coins, allowing users to buy stocks in emerging markets, and increasing cross-border financial access through lower cost and more efficient transfers. But we have laid out ambitious goals for both scaling up the capacity of the network and enhancing its smart contracts, Soroban, in 2023, and we are looking for the right product manager to help us achieve those objectives.
High Level Objectives:
Work with engineering leaders and business partners to define a protocol roadmap.

Work with our ecosystem and other stakeholders to gather needs and requirements, collect feedback on proposed changes to guide and inform decision making.

Deliver the next generation of Stellar core capable of supporting smart contract execution and 50x transaction throughput.
In this role, you will:
Work with the existing ecosystem and developer community to understand the future needs they have for Stellar, what they can't do today but will need in order to deliver new financial tools to underserved users around the world.

Work with the broader product organization to gather feedback from the broader ecosystem they represent and build tools for, to coordinate prioritization and delivery of products and features to maximize their utility and impact.

Work with the core engineering team and our community of open source contributors to act as the voice of the customer, representing the user needs you have identified back to the broader org.

Build and maintain a long term roadmap and strategy for the core team which will inform our work.

Build and prioritize a product plan that balances the needs of the network today while also building towards the future you envision for the product.
You have:
5+ years product management experience

Experience working in an open source software product which required managing community and customer engagement in public.

Experience working on long lived software projects with infrequent releases.

Experience working on VMs or other Virtualization technology.

Interest in distributed systems and blockchain technology.
Nice to haves:
Experience working in the blockchain infrastructure space

Experience working on an L1 protocol or other novel cryptocurrency application
We offer competitive pay with a base salary range for this position of $160,000 - $190,000 depending on job-related knowledge, skills, experience, and location. In addition, we offer lumen-denominated grants along with the following perks and benefits:
USA Benefits/Perks:
Competitive health, dental & vision coverage
Flexible time off + 15 company holidays including a company-wide holiday break
Paid parental leave
Life & ADD
Short & Long term disability
FSA & Dependent Care Accounts
401K (4% match)
Employee Assistance Program
Monthly gym allowance
Daily lunch and snacks in-office
L&D budget of $1,500/year
Company retreats
About Stellar
Stellar is a decentralized, fast, scalable, and uniquely sustainable network for financial products and services. It is both a cross-currency transaction system and a platform for digital asset issuance, designed to connect the world's financial infrastructure. Dozens of financial institutions worldwide issue assets and settle payments on the Stellar network, which has grown to over 7 million accounts.
About the Stellar Development Foundation
The Stellar Development Foundation (SDF) is a non-profit organization that supports the development and growth of Stellar, an open-source network that connects the world's financial infrastructure. Founded in 2014, the Foundation helps maintain Stellar's codebase, supports the technical and business communities building on the network, and serves as a voice to regulators and institutions. The Foundation seeks to create equitable access to the global financial system, using the Stellar network to unlock the world's economic potential through blockchain technology.
We look forward to hearing from you!
Privacy Policy
By submitting your application, you are agreeing to our use and processing of your data in accordance with our
Privacy Policy
.
SDF is committed to diversity in its workforce and is proud to be an equal opportunity employer. SDF does not make hiring or employment decisions on the basis of race, color, religion, creed, gender, national origin, age, disability, veteran status, marital status, pregnancy, sex, gender expression or identity, sexual orientation, citizenship, or any other basis protected by applicable local, state or federal law.