Engineering Intern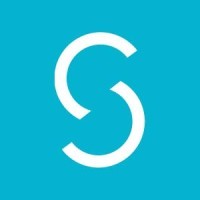 Simprints
Software Engineering
United Kingdom
Posted on Friday, May 19, 2023
Description
Simprints is a nonprofit tech company with a mission to radically increase transparency and effectiveness in global development. We build ethical, inclusive digital ID powered by biometrics to verify that health, aid, and services truly reach people. Simprints partners with organizations like Gavi to boost immunization rates in developing countries, Ministries of Health like Ghana on pandemic response, and NGOs like BRAC to deliver maternal healthcare. Studies have shown Simprints increases impact through real-time, precision data, for example increasing maternal health visits by 38% in Bangladesh or accurate HIV tracing by 62% in Malawi. Today we've worked in over 17 countries helping deliver health, aid, and finance to >2.5M people. Our goal is to transform the way the world fights poverty, ensuring that every vaccine, every dollar, and every public good reaches the people who need them most.

About the role
We're looking for an ambitious Engineering intern to join our team for the summer. You will be working on improving our biometric products which are specifically designed to work in the toughest contexts of the planet. You will experience work in an agile, collaborative team with a commitment to clean code and robust design, along with a strong culture of continuous learning and improvement. If building technology for global health and international development sounds exciting, we want to meet you!

Location
This is a remote job; we are currently only able to take forward applicants based in the UK. The candidate must have the right to work in one of this country. We are unable to support relocation or visa sponsorship.
Salary

UK Grade Intern: £15,400 per annum (3 month fixed term contract)
Role Responsibilities
Conduct thorough data analyses to understand product performance (e.g. biometric accuracy)
Set up, evaluate and benchmark different biometric SDKs and algorithms on the market (e.g fingerprint matching) by running them on previously collected datasets
Make recommendations on product performance improvements
Requirements
Studying towards a degree in engineering, computer science, or a relevant STEM field
Programming experience in one of the following languages: Python, R
Familiar with basic statistical analysis
Interest in learning how to work with new software packages in different environments
Benefits
7 Reasons to join Simprints
Life is short. We believe work should be awesome, meaningful, and fun. At Simprints, we're taking on global development's biggest challenges, powered by an amazing culture and incredible people. Work with us, and you will grow faster, learn more, and take on great responsibilities with the potential to make lasting change.
Genuine Impact. Work directly with our partners and users to deliver technology that has the potential to impact millions of lives.
Incredible, diverse team. Ask any "Simployee" what their favorite thing about working at Simprints is, and the answer is likely to be "the people." Our work is at the intersection of technology and global development, and we've managed to build an amazing team drawn from all over the world. But don't take our word for it—we're an externally recognized Great Place to Work and 2022 Best Workplace for Women
Career Advancement. Join the team of a forward-thinking social enterprise that is making waves with some of the biggest names in our sector. Simprints Alumni have gone on to work for Google, USAID, Gavi the vaccine alliance, Save the Children, and other top players.
Flexible hours. More efficient late at night? Better before the sun rises? Need to squeeze in a doctor's visit Thursday morning? That's fine by us. We are looking for people who get the job done, not for people who clock-in and clock-out. Outside of core hours (10am to 3pm UK) it's up to you to decide when the job gets done.
Professional development and well-being. We promote continual learning with self-directed learning objectives, external mentors, and regular one-on-one feedback. We also put our money where our mouth is with a dedicated 'Learning ' budget, and access to global experts through the GLG network.
Unlimited paid time off. We set high standards and goals, but give people the freedom to choose when and how to recharge. Join a team that trusts you with the job.
4 day work-week. We are currently on a 6 month pilot where we are trialling a 4 day work-week. Nobody is expected to work Friday's, so you'll get to enjoy a long weekend, every weekend. So far, the data has indicated this is a positive change, so we expect to make this a permanent fixture at the end of the pilot.
Simprints is an equal-opportunity employer. We pride ourselves in our firm commitment to improving diversity, equity, and inclusion in our workplace. We aim to attract, hire, grow, and retain the most qualified candidates regardless of race, gender, ability, religion, nationality, age, sexuality, and other differences. We encourage interested and suitable candidates who are part of underrepresented groups to apply for this position.
We are recruiting on a rolling basis for this role. With that in mind, we advise candidates to apply as soon as possible as we will be reviewing applicants on a first come, first served basis. This vacancy will be closed once a suitable candidate is identified.
.