Program Assistant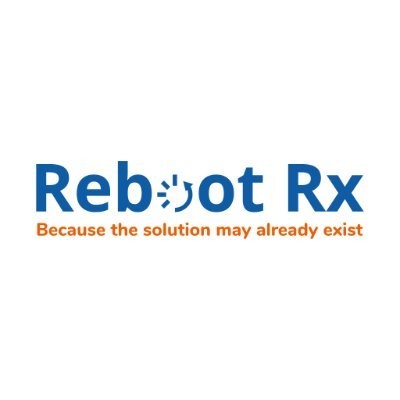 Reboot Rx
Administration, Sales & Business Development, Operations · Full-time
Remote
USD per year
Posted on Wednesday, December 14, 2022
Program Assistant (remote position with cancer nonprofit startup)
To apply: Please send your resume and a description of why you are interested in this position to hiring@rebootrx.org. Please include "Program Assistant" in the email subject line. Applications will be reviewed on a rolling basis.
Company overview: Reboot Rx is the tech nonprofit startup dedicated to fast-tracking the development of affordable cancer treatments by repurposing generic drugs (www.rebootrx.org). We have developed proprietary AI technology that rapidly analyzes vast amounts of data on generic drugs to systematically identify the most promising repurposing opportunities. We selected prostate cancer as our first cancer type to address. In only 12 weeks, we analyzed data from 16K+ published research studies on prostate cancer and non-cancer generic drugs. The top drugs our team of scientists identified have shown encouraging safety and efficacy for treating prostate cancer in extensive studies, including Phase 2 clinical trials. We are now applying our innovative approach to other cancer types and building partnerships to run larger clinical trials and change the standard of care for patients worldwide. Working at Reboot Rx is a great opportunity to get hands-on experience at a cutting-edge social impact startup at the intersection of data science, medicine, and policy.
Position description: We are looking for a go-getter who thrives on jumping in however is needed to help their team succeed. The ideal candidate for Program Assistant is skilled at operations, writing, and scientific research, and is excited to join a small, collaborative team at a nonprofit startup. They will report to the Program Manager, and work closely with the Reboot Rx leadership team and interns. This role has the opportunity for growth within the organization and professional development. While our work is dynamic, general responsibilities will include:
Contributing to scientific research, including reviewing scientific literature, data curation, and data analysis
Providing operational and administrative support for the organization
Assisting with fundraising, including researching potential donors, maintaining databases, and drafting grant proposals
Drafting and editing various written materials, such as social media content, blogs, and media outreach
Planning team building activities and programming
Preferred skills and qualifications:
BS/BA in biomedical sciences or related field
Working comprehension of cancer research
Outstanding organizational and writing skills
Open-minded with a positive attitude
Aptitude in problem-solving and quickly learning new skills and software
Superb ability to work independently and collaboratively
Flexibility and adaptability to contribute to the organization in multiple ways
Proficiency in Slack, Google Workplace, and Excel
Details: This is a full-time, hourly position. Work will be done remotely with a flexible work schedule. The individual can live anywhere within the U.S., though a preference will be given to Massachusetts residents. Occasional travel may be required. Benefits include an employer-matched 401(k) plan with Roth option. Reboot Rx is an equal opportunity employer. All candidates must be authorized to work in the U.S.; unfortunately we cannot provide visa sponsorship at this time.