Program Coordinator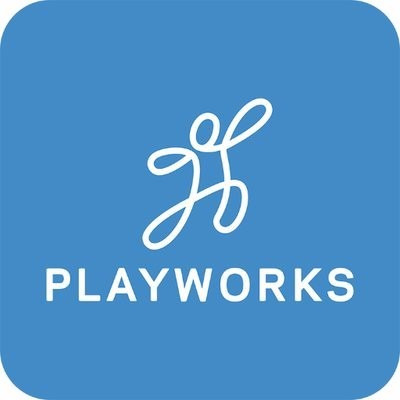 Playworks
Administration, Operations
Oakland, CA, USA
Posted on Friday, May 26, 2023
Program Coordinator
Full-time, $20.58 per hour, 40 hours per week
Do you have a passion for working with youth in play-based and recreational environments? Do you want to make a real difference in the lives of youth? Are you looking for a great career opportunity that can also fuel a career launch into education, social work, youth development, or other mission-focused career settings? If you answered yes to these questions, then keep reading because we may have a great opportunity for you.
Playworks is the national leader of play-based learning. We make recess a fun, safe place for all students and create a place for every kid on the playground to feel included, be active, and build valuable social and emotional skills. When kids do better at recess, they do better in class. When they have developed social and emotional skills, they do better in life. That's where you come in. Playworks partners with elementary schools to place Program Coordinators at recess to make this fun, inclusive recess a reality.
Here's what we offer:
Full-time position for the 2023-2024 school year, starting at $20-$21 per hour, 40 hours per week and room for career growth.

A comprehensive benefits package, including medical, dental, vision, disability, life insurance, employee funded pre-tax health and childcare spending accounts.

Paid vacation for all school breaks during the school year (4+ weeks), and paid sick days.

Professional development and networking opportunities.

This position begins in August and runs through the last day of school (early-mid June), with opportunities to return and grow with Playworks.
About the position:
Each Playworks Coach is partnered with one school and responsible for implementing the four components of our program:
Recess - Create a fun, inclusive recess for everyone. Play kickball, foursquare, soccer, and more. Set up games and invite kids to play! Hop in a game and lead by example so every kid can have fun.

Class Game Time - Lead one class at a time, teaching games students can play at recess. Through these classes, students will learn what, how, and where to play at recess. They'll gain experience and confidence in themselves, and feel more comfortable joining in at recess.

Junior Coach Leadership Program - Lead a youth leadership program for 4th and 5th graders. Train them once per week after school how to be a coach like you, and then guide them at recess as they help you manage games! We provide a curriculum for Junior Coaches to learn about job skills, conflict resolution, leadership, and more. Students who are Junior Coaches gain confidence and leadership skills, and they help make recess better for everyone.

Leagues - Coach a sports team of 4th and 5th graders in a non-competitive league. Most students are total beginners, so this team is all about getting the hang of the game, having fun, and providing a positive team experience.
Other Key Responsibilities:
Maintain communication between Playworks staff, school staff, teachers, and families.

Collect and maintain paperwork including schedules, calendars, and timesheets.

Attend regular trainings provided by Playworks.
Required Skills & Experience:
High school education or equivalent.

Candidates must clear a National Sex Offender Public Registry, State criminal check, and FBI background check.

Successful completion of TB test and CPR/First Aid certification (upon hire).

Must be willing to play! You don't have to be an all-star athlete. As long as you're willing to join the game and set a good example for the kids, you'll be great.

We provide lots of training. Aren't sure how to do something? You will be trained, and we have a dedicated support staff to help you throughout the year.

This position is based in a partner school, so daily access to reliable transportation is required.
This is a unique, highly rewarding position. In addition to the benefits listed above, this position receives a lot of professional development and networking opportunities. If you want to work in a school, grow your skills, or just want a fun job while making a difference in the community, apply today!
---
We are committed to racial equity, and we make a particular effort to recruit people of color, indigenous people, gender non-binary people, and people with historically more marginalized identities to apply for open positions. Our core values of inclusion, respect, healthy community and healthy play are the foundation of our organization and are infused in all aspects of our work.
Studies have shown that women and people of color are less likely to apply for jobs unless they believe they meet every one of the qualifications as described in a job description. We are most interested in finding the best candidate for the job, and that candidate may be one who comes from a less traditional background. If that is you, don't hesitate to apply and tell us about yourself!
As an equal opportunity program, Playworks encourages applications from all individuals regardless of age, gender, gender identity/expression, race, ethnicity, religion, sexual orientation, marital status, physical ability, or any other legally protected basis. Playworks evaluates all candidates for employment, volunteering opportunities or board service on a merit basis.