Engagement Specialist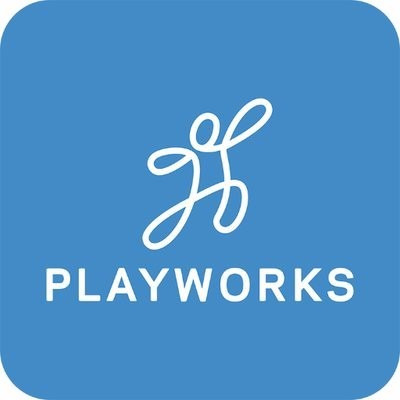 Playworks
Marketing & Communications
Detroit, MI, USA
Posted on Friday, May 26, 2023
ABOUT PLAYWORKS, at Playworks we believe in the power of play to bring out the best in every kid. We are changing school climate by leveraging the power of safe, fun, and healthy play at school every day. We create a place for every kid on the playground to feel included, be active, and build valuable social and emotional skills. We partner with schools, districts, and after-school programs to provide a service or mix of services including on-site coaches, professional training for school staff who support recess, and consultative partnerships.
ABOUT THE POSITION, in the role of Engagement Specialist, you will assist with the oversight and coordination of Playworks' Executive Director operations and capacity building functions. This position is a key resource in advancing Playworks' goals and will work with Playworks staff and AmeriCorps Members as well as with external partners, donors, and volunteers to create and grow a sustainable and well-organized community-based organization. This is a full-time, non-exempt position based in our Detroit office. This position reports to the Executive Director.
WHAT YOU'LL DO:

General Admin/Office Management/Program Support
Completes a broad variety of administrative tasks and special projects supporting the Executive Director, including but not limited to, correspondence, invoicing, expense reports, planning staff meetings, and overall scheduling.

Answer office phones, distribute mail, monitor and order supplies inventory and general office upkeep.

Support the region's operational needs and liaise with headquarters' Operations and Solutions (IT) teams.

Manage Playworks Michigan's social media accounts

and maintain regional communications and marketing materials as needed.

Serve as the regional lead for programmatic data collection.
Personnel/HR
Work with the regional staff and hub Operations Manager and support facilitation of the recruiting, hiring and onboarding process for all staff and members ensuring all necessary paperwork is completed and maintained per organization and district requirements.

Collaborate with the headquarters' People Team on HR related activities and communication.
Development and Board Support
Work with Senior Development Associate to support donation processing; prepare invoices and check requests as needed.

Support Executive Director in maintaining corporate partnerships; help advertise, schedule, and work with regional staff and Senior Development Associate to coordinate Corporate Recesses, Play Days, and service projects.

Support Executive Director in special event logistics including organizing, and leading the planning and execution of fundraising and community events.

Attend, assist and represent Playworks at various key fundraising events/functions, speaking engagements, tours, and other programs.

Serves as the Executive Director's administrative liaison to Playworks Regional Board, including distributing materials before meetings, scheduling meetings, and more.
WHAT YOU'LL BRING
3+ years of relevant work experience, preferably with nonprofits, fundraising and/or education/school/youth development services

College degree or similar combination of experience and education preferred

General administrative and office experience

Strong presentation and communication skills both verbally and in writing with experience communicating effectively with a broad and diverse audience

Advanced knowledge of computer and internet based programs especially Microsoft Office (Word, Excel and PowerPoint) and/or GoogleDrive.

Database management experience.
WHO YOU ARE
Detail Oriented Systems Person.

You are great at multitasking, very organized, able to manage your time across multiple priorities and you manage through systems. You catch the little things and think it's a big deal.

When faced with a challenge, you come up with potential solutions and workarounds without breaking a sweat.

Flexible and Adaptable.

You thrive in an environment characterized by significant growth, diversity and constant change. You have experience working within and around complex programs.

Self-starter.

You set clear goals and follow through with flexible and creative problem solving. You can work independently with minimal supervision. You also seek and incorporate feedback from your colleagues.

Nuanced communicator.

You can communicate effectively with a broad and diverse range of individuals, e.g. executives, business leaders, coworkers, students and teachers.

Mission Driven.

You are committed to Playworks' mission and vision to improve outcomes for children and schools. You are also committed to

Playworks Equity Statement

, recognizing that equity learning is a journey that will require a willingness to participate in organizational-wide learning and development.
NICE TO HAVES
"Nice to have" really means just that; it's entirely possible that you don't have any of these and are still a great fit. It's not expected that any single candidate would have expertise across all of these areas — we're looking for candidates that are particularly strong in a few areas, and have some interest and capabilities in others.
Experience using Salesforce
Compensation & Benefits:
Playworks offers the full package - great benefits, a fun place to work and an opportunity to grow professionally.
The expected hourly rate for this full-time, non-exempt position is

$22.02 per hour.

A comprehensive benefits package, including medical, dental, vision, disability, 401(k) with 3% employer match, life insurance, employee-funded pre-tax health, and child care spending accounts.

Generous paid time off with paid vacation, sick, and holiday leave.
This is a hands-on, creative, playful, and fun-loving place to work, all while contributing to the success of our nation's youth. So if you're ready to immerse yourself in the education sector, working on a rewarding set of challenges, and if you've got the skills, experience, passion, and a team spirit, apply!

Please include:
A cover letter describing your interest in Playworks and how your experience has prepared you for this role.

Resume.

References will be requested if competitive for the position.
---
We are committed to racial equity, and we make a particular effort to recruit people of color, indigenous people, gender non-binary people, and people with historically more marginalized identities to apply for open positions. Our core values of cultivate play, center equity, continue learning and collaborate within communities are the foundation of our organization and are infused in all aspects of our work.
Studies have shown that women and people of color are less likely to apply for jobs unless they believe they meet every one of the qualifications as described in a job description. We are most interested in finding the best candidate for the job, and that candidate may be one who comes from a less traditional background. If that is you, don't hesitate to apply and tell us about yourself!
As an equal opportunity program, Playworks encourages applications from all individuals regardless of age, gender, gender identity/expression, race, ethnicity, sexual orientation, religion, faith, marital status, physical ability, or any other legally protected basis. Playworks evaluates all candidates for employment, volunteering opportunities or board service on a merit basis.