Program Manager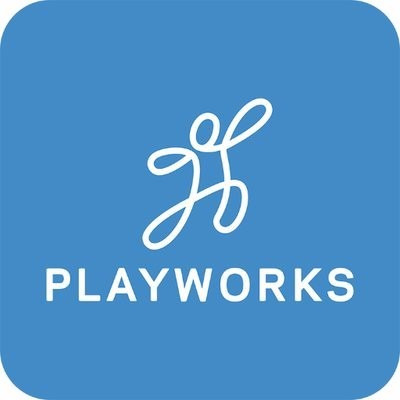 Playworks
Operations
Kalamazoo, MI, USA
Posted on Saturday, May 6, 2023
ABOUT PLAYWORKS, at Playworks we believe in the power of play to bring out the best in every kid. We are changing the school climate by leveraging the power of safe, fun, and healthy play at school every day. We create a place for every kid on the playground to feel included, be active, and build valuable social and emotional skills by partnering with schools, districts, and after-school programs through services including digital engagement, on-site coaches, professional training for school staff who support play, and consultative partnerships.
ABOUT THE POSITION, in the role of Program Manager, you will assist in the planning and implementation of Playworks' comprehensive school-based play and youth development programming in Southwest and Central Michigan. You will train and oversee program coordinators, AmeriCorps Members (coaches), Site Specialist, Site Coordinators, and/or Program Specialists, maintain strong relationships with school partners, develop new training for program staff, and facilitate the implementation of any new or modified programming. This is a full-time, exempt position which reports directly to the regional Program Director.

Specifically you will:
Collaborate with regional team to oversee Playworks' programs, planning and implementing school-based programming at elementary school sites.

Manage and support 8-10 coaches and/or site coordinators/program specialists.

Conduct regular program observations & data reviews to ensure high quality programming.

Support AmeriCorps coaches including tracking hours, organizing and participating in volunteer service activities, encouraging completion of term of service.

Participate in curriculum development.

Organize and facilitate staff trainings.

Perform evaluations of coaches according to Playworks' protocol and oversee curriculum implementation during school year to ensure fulfillment of expectations and responsibilities.

Serve as primary contact person for school administrators and consult with schools as needed in achieving program outcomes.

Mediate program issues with schools, staff and principals and coaches.

Serve as interscholastic/developmental sports league coordinator and contact person which includes additional evening hours.

Participate in hiring of new school-based Playworks staff/AmeriCorps members.

Assist in special events, field trips, etc.

Lead administrative tasks related to program management (data collection, paperwork, etc.) and additional areas as needed (grant writing, etc.)

Represent Playworks in building community relationships and supporting national expansion through various special projects such as development of curriculum for specific student populations, building relationships with new funding sources and developing training for new sites.

Support Playworks local training efforts.
If you're a good fit for this position, you already know most of what this job entails. However, to be sure we're providing a complete picture, here are some additional details:
The most successful candidate will be a self-starter with strong organizational skills and proven ability to handle multiple projects and meet deadlines.

You will be successful if you possess a "Get It Right" attitude and you seek and incorporate feedback easily.

The strongest candidate will have demonstrated high professional standards with the ability to see the big picture and manage practical details.
Required Skills & Experience
Successful experience as a Playworks' coach or similar experience such as a background in youth development with a variety of skills and approaches to sports and play.

Experience establishing and maintaining professional relationships with external clients in diverse communities and community organizations with excellent interpersonal skills.

Demonstrated ability to manage and support staff.

Strong experience with computer and internet based programs especially Microsoft Office (Word, Excel and PowerPoint) and GoogleDrive.

Excellent written and oral communication and presentation skills with the ability to facilitate small and large group presentations.

Ability to thrive working both independently and within team settings.

Must be creative and passionate about youth work.

Sense of humor and resourcefulness essential.

This position requires travel to various regional locations. School sites may be widely dispersed in Southwest and Central Michigan therefore daily access to reliable transportation is required, for regular weekly travel to school sites.

Requires flexibility to readily adapt to a changing environment.
Compensation & Benefits:
Playworks offers the full package - great benefits, a fun place to work and an opportunity to grow professionally.

At Playworks, our starting salary takes into consideration internal pay equity, geographic pay differential and robust external market data. We highly value transparency and equity within compensation and therefore are committed to adhering to established compensation pay points. The annual salary for this position is $55,400.

This is a full-time, exempt position which reports directly to the program director.

A comprehensive benefits package, including medical, dental, vision, disability, 401(k) plans, an employer 3% 401(k) match, life insurance, employee funded pre-tax health and child care spending accounts.

Generous Flex PTO policy, with paid sick and holiday leave.




This is a hands-on, creative, playful and fun-loving place to work, all while contributing to the success of our nation's youth. So if you're ready to immerse yourself in the education sector, working on a rewarding set of challenges and if you've got the skills, experience, passion, and a team spirit, apply!

Please include:
A cover letter describing your interest in Playworks and how your experience has prepared you for this role.

Resume.

References will be requested.
Typical Physical & Mental Demands: Requires prolonged sitting with some bending, stooping and stretching, and eye-hand coordination and manual dexterity sufficient to operate a keyboard, telephone, photocopier and other office equipment. This position requires sufficient physical ability and mobility to stand for extended periods at times; walk on a school site in various weather conditions; to climb stairs at some sites; to occasionally stoop, bend, kneel, crouch, reach and twist and, dependent on assignment the employee may occasionally lift, push, pull and/or move up to 50 pounds.
---
Playworks is changing the way children experience school every day by leveraging the power of safe and healthy play. We create a place for every kid on the playground to feel included, be active, and build valuable social and emotional skills. Our ambitions demand that we invest in recruiting, developing and managing a team that reflects the broad diversity of our communities.
Our core values of inclusion, respect, healthy community and healthy play are the foundation of our organization and are infused in all aspects of our work, including recruiting and retaining the best talent we can. While diversity is often used in reference to visual characteristics such as race, ethnicity, age, sex and physical appearance, we embrace a broader definition of diversity that also includes less visible factors. We also recognize that individuals can affiliate with multiple identities.
As an equal opportunity program, Playworks encourages applications from all individuals regardless of national origin, religion, gender, differing abilities (physical, mental, learning), sexual orientation, socioeconomic status, education, marital status, language, political affiliation, military experience, and any other legally protected basis. Playworks evaluates all candidates on a merit basis.