Partner Experience Manager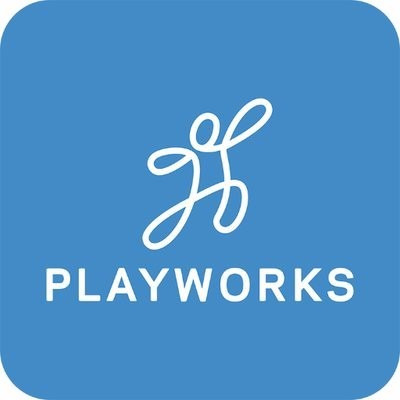 Playworks
Administration
California, USA
Posted on Saturday, May 6, 2023
ABOUT PLAYWORKS, at Playworks we believe in the power of play to bring out the best in every kid. We are changing the school climate by leveraging the power of safe, fun, and healthy play at school every day. We create a place for every kid on the playground to feel included, be active, and build valuable social and emotional skills by partnering with schools, districts, and after-school programs through services including digital engagement, on-site coaches, professional training for school staff who support play, and consultative partnerships.
ABOUT THE POSITION, in the role of CA Partner Experience Manager, you will be responsible for administrative and sales support across all three pillars of Playworks: team, finance, and impact. This position is a key resource in advancing Playworks' Partnerships (PRO) goals and will work with Playworks Pro Leadership Team across the Hub, including Operations Leaders in California. Additionally, this role will act as the regional/Hub liaison with HR, Finance, Solutions, and Operations departments and manage local rollout for projects and initiatives. This full-time, exempt role will report to the CA Regional Partnership Director and can be based anywhere in California.
Finance Support (Approximately – 50%)
Lead and manage school and agency invoice distribution and collections.

Manage sales contracts process for all sales across the hub, Grant Funded Pro and pipelines in database.

Manage the pipeline in database and ensure that stages & products for all opportunities are up to date.

Track & review all monthly department non-personnel expenses to ensure budget health

Support and track account receivables for each region, including operating as the lead on tracking and communication related to collections and cash receipts processes.

Lead on accounts payable, including submitting invoices on behalf of regional staff.

Submit expense reports on behalf of the Hub leadership.

Manage inbound sales requests leads,

distribute them to Northern California & Southern California Regional Partnership Managers, and support by sending out the initial email with manager's scheduling link.
Team (People) Support (Approximately 25%)
In partnership with the Playworks CA Pro Leadership Team, coach and provide quality visits to Pro Trainers

.

Provide trainer managerial support during Manager absences/turnover.

Lead CA Hub Operations monthly Huddles for Trainer cohort

Lead & Communicate systems and expectations for weekly regional team meetings, monthly dept. meetings, and attend all.

Coordinate Partnerships department's virtual and in-person staff meetings, including securing space, food, etc. for successful collaboration. In person to include quarterly professional development, team gatherings, and funsies.

Booking travel for pro team members (primarily contract trainers) assisting when FT playworkers have reached their credit limits

In partnership with the Playworks CA Operations Team, serve as a member for the Maximizing Impact Team.

Collaboration with CA OPS Manager and Dept. Serve as cross departments Hub liaison

Responsible for the onboarding and offboarding Pro staff in collaboration with CA Ops team, including the process for the initiation of background checks for all new hires in accordance with state and federal regulations. Managing the 3-4 week onboarding process for new Pro Trainers.

Oversee Dept.-wide communications and calendar to include calls, events, anniversaries, and birthdays.

Support the Hub's Partnerships Pro participation in staff satisfaction surveys and support the Hub Leadership in assessing and reporting the data.

Order and schedule deliveries of all necessary dept office supplies, equipment, collateral for both internal team members and external partnerships - contract, purchasing, and invoicing

Attend Playworks Training University to become a Certified Playworks Trainer; up to 10% of this role will be to support facilitation of CA pro trainings at both virtual and/or in-person events

Booking travel for pro team members (primarily contract trainers) assisting when FT playworkers have reached their credit limits
Systems, Strategy, Sales & Impact Support (Approximately - 10%)
This role will support a CA sales target (Target $ to be determined based on FY24 CA PRO Goal)

In relation to Playworks Play it Forward initiative, support both the CA RPD & Director of Partnerships & Strategy with ongoing visioning, working groups, and operations as it pertains to all things Partnerships and PRO. Examples include: Service Matching Strategy, The Future of Pro, Tag Team, & Digital Services

Work alongside Program Director and Regional Partnership Director to create and activate a customer experience strategy that enables more schools/partners accessing Playworks through RecessCheckUp, Digital Support (PlayworksU, Keep Playing etc.) and Pro services to have an optimal experience with Playworks.

Support with department training quality by synthesizing site visit observation notes from Regional Partnership Managers.

Responsible for the organization of the CA Partnerships (Pro) Hub shared drive

Partner with HR, Finance, Solutions, and Operations departments and manage local rollout for projects and initiatives.
Maximize Hub Impact: Measuring Quality & Results (Approximately - 10%)
Drive data-informed service and program improvement by analyzing and utilizing key metrics from Pro Training Survey, Great Recess Framework Data, and Annual Surveys

Streamline recruitment, orientation, and onboarding processes of Pro Trainers while establishing measurable training outcomes and recognition benchmarks to ensure program success.

Harmonize service quality standards across the Pro Department, implementing a unified approach to assess performance and impact.

Deepen understanding of service implementation priorities, identifying areas for improvement, and addressing management challenges to optimize outcomes.

Offer guidance and support to achieve service and program quality standards, incorporating measurable indicators of success.

Serve as the CA liaison to the HQ Operations team, collaborating with Regional Program, Partnerships (Pro), and Development Associates to monitor team health initiatives, maintain data compliance, and ensure efficient office operations.
Data & Evaluation Compliance (Approximately 5%)
Departmental Lead for data collection including Pro Training Survey, GRF data, Pulse Surveys, Step Back Tools, Output Tools, and

Annual Surveys.

Support CA Operations Manager as needed working in collaboration with HQ, Hub, and/ or Regional Program & Development Associates to ensure data and aval compliance along with smooth general office operations
Other duties as assigned, please note specific duties and responsibilities are subject to change depending on budget, service mix, secured contracts, etc.
To provide a complete picture of this role, here are some details:
Success in this position will require flexibility and adaptability with the ability to shift from one situation or task to another quickly.

The strongest candidate will be a self-starter with superior organizational skills with excellent attention to detail and accuracy.

You will be successful if you possess the ability to thrive in an environment that is characterized by growth, diversity, and change.
Required Skills & Experience
At least 3 years of relevant work experience.

Strong organizational and project management skills.

Strong presentation and communication skills both verbally and in writing with experience communicating effectively with a broad and diverse audience

Demonstrated database management skills.

Advanced computer skills, especially MS Word and Excel, can quickly learn new technology. Knowledge of Salesforce is a plus.

Ability to problem-solve, set priorities and juggle competing demands effectively.

Comfort with playfully professional workplace culture. Interest in and commitment to the tenets of AmeriCorps, volunteerism, and national service programs. Experience working with an Americorps program is a plus!

Passionate commitment to Playworks' mission and vision to improve outcomes for children and schools.
Playworks offers the full package - great benefits, a fun place to work and an opportunity to grow professionally.
This is a full-time, exempt position reporting to the CA Regional Partnership Director.

At Playworks, our starting salary takes into consideration internal pay equity, geographic pay differential and robust external market data. We highly value transparency and equity within compensation and therefore are committed to adhering to established compensation pay points. The salary for this position is $71,700 (SF Bay Area) and $68,200 (Remote all other California locations).

A comprehensive benefits package, including medical, dental, vision, disability, life insurance, 401(k) and 3% employer match, employee funded pre-tax health and child care spending accounts.

Generous Flex PTO policy with paid sick and holiday leave.
This is a hands-on, creative, playful, and fun-loving place to work, all while contributing to the success of our nation's youth. So if you're ready to immerse yourself in the education sector, working on a rewarding set of challenges and have the skills, experience, passion, and a team spirit, apply!
Please include:
A cover letter describing your interest in Playworks and how your experience has prepared you for this role.

Resume.

Professional work samples and references may be requested if competitive for the position.
Other things you need to know:
This position may require travel to various regional locations. If a Playworks employee is required to drive a vehicle for work related purposes (not commuting purposes) the employee must complete an authorization form and provide us with evidence of valid, current driver's license and proof of liability/collision/property damage insurance with minimum coverage of $50,000 each accident/ $100,000 each occurrence.
Typical Physical & Mental Demands: Requires prolonged sitting with some bending, stooping and stretching, and eye-hand coordination and manual dexterity sufficient to operate a keyboard, telephone, photocopier, calculator and other office equipment. Also requires flexibility to readily adapt to a changing environment.

---
Playworks is changing the way children experience school every day by leveraging the power of safe and healthy play. We create a place for every kid on the playground to feel included, be active, and build valuable social and emotional skills. Our ambitions demand that we invest in recruiting, developing and managing a team that reflects the broad diversity of our communities.
Our core values of inclusion, respect, healthy community and healthy play are the foundation of our organization and are infused in all aspects of our work, including recruiting and retaining the best talent we can. While diversity is often used in reference to visual characteristics such as race, ethnicity, age, sex and physical appearance, we embrace a broader definition of diversity that also includes less visible factors. We also recognize that individuals can affiliate with multiple identities.
As an equal opportunity program, Playworks encourages applications from all individuals regardless of national origin, religion, gender, differing abilities (physical, mental, learning), sexual orientation, socioeconomic status, education, marital status, language, political affiliation, military experience, and any other legally protected basis. Playworks evaluates all candidates on a merit basis.