Development Manager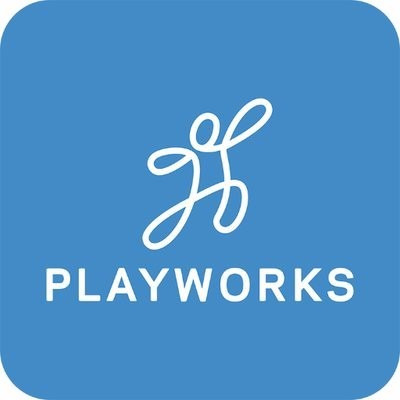 Playworks
Sales & Business Development
Phoenix, AZ, USA
Posted on Tuesday, April 18, 2023
ABOUT PLAYWORKS, at Playworks we believe in the power of play to bring out the best in every kid. We are changing the school climate by leveraging the power of safe, fun, and healthy play at school every day. We create a place for every kid on the playground to feel included, be active, and build valuable social and emotional skills by partnering with schools, districts, and after-school programs through services including digital engagement, on-site coaches, professional training for school staff who support play, and consultative partnerships.
ABOUT THE POSITION, in the role of the Development Manager (D.M.), you are directly responsible for identifying and attracting various funding sources including Foundation and Corporate Partnerships, Public Funding and individual donors. You will plan, coordinate and implement annual fund development plans in order to meet regional fund development and budgetary goals.
The successful candidate must excel at strategic relationship management and project management. Have a proven track record of success motivating and mobilizing diverse stakeholders to deliver on shared goals as well as demonstrated success working collaboratively across departments within an organization. This role requires the ability to leverage data to shape and execute on key strategies developed in partnership with organizational leadership. Additionally, the D.M. will need to translate strategic vision across internal/external teams in order to successfully execute programs and deliver outcomes that impact key organizational priorities. The D.M. will be asked to represent Playworks at corporate and community functions.
KEY AREAS OF RESPONSIBILITY
FUDRAISING:
Relationship Management: Will be one of the primary relationship managers for current and prospective philanthropic partners including a portfolio of annual donors and will help lead and execute growth strategies for key accounts, including renewals and expansions of current philanthropic partnerships , develop new business, and volunteer engagement. Accountable for a fundraising target, including leading solicitation and/or new business meetings when appropriate
Event Management: Lead the strategy and execution of special events as appropriate. Oversee and project manage event timelines, secure sponsorships, keynote and program development, marketing collateral production, and onsite solicitations as appropriate. Manage event logistics and coordinate internal efforts so all events are donor centric and deliver an increased knowledge and understanding of Playworks' impact
Corporate Partner Volunteer Engagement: Oversee and manage corporate volunteer project timelines, including scheduling, coordination with internal/external parties, material preparation, budget oversight, onsite facilitation, and pre/post communications with participants. These include but are not limited to: Playground Beautifications , Play Days, and Corporate Recess (Virtual and In-Person)
Presentation Materials & Funding Proposals: Lead the creation of pitch decks, corporate and foundation grant proposals, event briefs, volunteer impact reports, and stewardship pieces that can be used for all levels of services and various needs (physical activity, social and emotional learning, trauma-informed care, etc.). Create language templates as well as oversee grant applications and submissions when appropriate
Pipeline Management: Responsible for building and managing a foundation, corporate and individual donor pipeline to achieve philanthropic and relationship management goals, including managing revenue projections
Research: Responsible for researching and identifying new sources of support, including proactively conducting outreach to initiate and strengthen relationships
Staff Management: Manage Development Associate role, providing supervision, guidance, professional development, guidance and accountability
MARKETING & COMMUNICATION:
Partner with staff to develop and manage Playworks Arizona's social strategy. Implement tactics to increase the number of followers; deepen engagement across Facebook, Twitter, LinkedIn, Instagram, YouTube and Pinterest platforms; manage and drive increased inbound traffic to our regional website; create and/or localize newsletters

Working with program teams, collect local success stories, organize/archive them, and publish on the relevant platform as appropriate

Write and edit news releases, op-eds, and advisories; pitch press outlets to generate stories and profiles resulting in successful media impressions through TV, print, radio, digital and social; respond to all inbound media requests
ADMINISTRATIVE SUPPORT:
Data Management: Enter and maintain accurate information within databases in order to ensure data integrity and efficiency of information pulling. Work to gain deeper knowledge of internal systems in order to maximize potential in Salesforce and other platforms as appropriate
Analysis: Responsible for tracking and reporting on key metrics across all areas of responsibility in order to produce fundraising, event, and volunteer reports on a regular basis. Expected to leverage data to shape and strengthen internal strategies
Calendar Management: Support and maintain the Grant, Development and Marketing calendars to ensure all corporate, volunteer, and event deadlines are successfully met
Other duties as assigned
Qualifications:
Commitment to excellence and passion for Playworks' mission

3+ years of development, account management, program management, and/or marketing experience. Bachelor Degree required

Experience in identifying and securing 5-figure grants/contributions/gifts

from foundations, corporations, and/or individuals

Strong public speaking and conversational skills necessary

High-energy individual who takes initiative, has a positive outlook, entrepreneurial attitude, a sense of humor, and the ability to thrive in a changing environment. Ability to be flexible and team oriented. Comfort with a playfully professional workplace culture

Proven track record of meeting and exceeding development/sales goals, including the identification and cultivation of new business prospects

Strong attention to detail and proven ability to manage and prioritize multiple tasks simultaneously in order to meet tight deadlines

Cultural competency: must possess the ability to work with a diverse group of internal and external individuals, agencies, causes and businesses

Excellent written, oral communication, and presentation skills

Strong interpersonal skills both in person and on the phone

Intermediate skills in Microsoft Suite (Word, Excel, PowerPoint, etc.) as well as Google Suite (Gmail, Sheets, Docs, etc.)

Proficiency in database applications and data analysis required, preferably Salesforce

Ability to lift 30 pounds

Knowledge of local business, civic and cultural communities

Willingness to provide support outside of regular business hours (ex. industry events/meetings occasionally occur on nights and weekends) and travel on occasion

Bilingual applicants encouraged to apply

Access to reliable transportation (statewide travel required)
Compensation & Benefits:
Playworks offers the full package - great benefits, a fun place to work and an opportunity to grow professionally. We offer:
This is a full-time exempt position that reports to the Executive Director and will be based in the Greater Metropolitan Phoenix area.

At Playworks, our starting salary takes into consideration internal pay equity, geographic pay differential and robust external market data. We highly value transparency and equity within compensation and therefore are committed to adhering to established compensation pay points. The starting salary for this position is $57,400.

A comprehensive benefits package, including medical, dental, vision, disability, 401(k) retirement savings plan with 3% employer match, life insurance, employee funded pre-tax health and child care spending accounts.

Generous Flexible PTO policy and paid sick and holiday leave.



This is a hands-on, creative, playful and fun-loving place to work, all while contributing to the success of our nation's youth. So if you're ready to immerse yourself in the education sector, working on a rewarding set of challenges and if you've got the skills, experience, passion, and a team spirit, apply!

Please include:
A cover letter describing your interest in Playworks and how your experience has prepared you for this role.

Resume.

If we think you're the right fit, we'll request your references; there's no need to include them at the outset.
---
We are committed to racial equity, and we make a particular effort to recruit people of color, indigenous people, gender non-binary people, and people with historically more marginalized identities to apply for open positions. Our core values of cultivate play, center equity, continue learning and collaborate within communities are the foundation of our organization and are infused in all aspects of our work.
Studies have shown that women and people of color are less likely to apply for jobs unless they believe they meet every one of the qualifications as described in a job description. We are most interested in finding the best candidate for the job, and that candidate may be one who comes from a less traditional background. If that is you, don't hesitate to apply and tell us about yourself!
As an equal opportunity program, Playworks encourages applications from all individuals regardless of age, gender, gender identity/expression, race, ethnicity, sexual orientation, religion, faith, marital status, physical ability, or any other legally protected basis. Playworks evaluates all candidates for employment, volunteering opportunities or board service on a merit basis.