HR Business Partner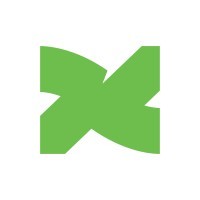 Peer Health Exchange
People & HR
Chicago, IL, USA
Posted on Tuesday, September 5, 2023
Human Resources Business Partner
Start Date: Fall 2023
Location: Remote / Virtual / Work From Home**
** Candidates must reside in or be willing to relocate to one of the following states within 30 days: California, Illinois, Washington D.C, Massachusetts, New York, New Jersey, Georgia & Ohio
Salary Range: Low $80,000s to High $90,000s
Organization Description
Founded in 2003, Peer Health Exchange (PHE) is a national non-profit organization that aims to build healthier communities with young people. In schools and online, PHE creates education opportunities for peers to share the tools and resources young people need to make healthy decisions. Near-peer Health Facilitator Fellows implement PHE's health curriculum to 12,000 high school students in under resourced communities across the country. PHE's online platform, selfsea.org, reaches over 200,000 young people 13-18 with support, resources, and stories. Selfsea was designed together with young people as a safe digital place where they can see themselves reflected within a supportive and inclusive community that prioritizes their identity and experiences about mental health, sexual health, and beyond. Our mission is critical, our team is diverse, and our work is vibrant. Check us out on TikTok (@peerhealthexchange)!
Learn more about our digital work in this article co-authored by PHE Staff and young people "Youths Know What They Need to Support Their Mental Health"!
About the role
As the HR Business Partner on the Talent team, you will lead, implement, and deliver Human Resources strategies, policies, and services for the Community Partnerships team. The Community Partnerships team promotes equity in access to health education by supporting and amplifying youth voice thru the regional Youth Advisory Boards and partnering with schools and communities across the county to deliver a culturally responsive curriculum in service of young people. You will report directly to the Sr. Director, Human Resources.
About the Talent team
In carrying out our mission, we ensure that our staff is comprised of individuals who, through their talent, commitment, and understanding, ensure all young people have the knowledge and skills they need to make healthy decisions.
Here's what you should know:
This is a full-time, salaried position based in any of our registered PHE states.
Looking for more information about our awesome benefits, culture and more? Visit our Careers Page and check us out on Glassdoor!
As HR Business Partner to Community Partnership, you will:
Recruitment and Hiring
Assist in the full recruitment life-cycle working closely with the Sr. Manager, Talent &

Culture

Collaborate with managers to support talent acquisition, staff development and retention

strategies

Support in researching and updating recruitment documents including job descriptions

and recruitment policies

Conduct new hire orientations and onboarding of Health

Facilitator Fellows

Develop, maintain, and execute on-boarding and exit processes for Community

Partnerships Team in partnership with other members of the Talent team identifying

trends and recommendations to improve retention
Human Resources, Employee Relations, and Compliance
Provide consultation to senior leaders and employees on benefits administration,

employee relations and performance concerns, leave management, etc.; including serving

as the point of contact for all Community Partnerships staff for employee relations or

grievance issues

Manage the maintenance of employee files, benefits, training, I-9,

HR information systems and databases for Community Partnerships Team
Provide guidance on Peer Health Exchange policies and procedures, employment laws

and implement as needed

Investigate and manage employee grievances, disciplinary actions, and conflict resolution

Lead development and maintenance of compliant school-based safety protocols for

Health Facilitator Fellows

Assist with the communication of HR information and services and serve as a resource to

Community Partnerships staff in addressing HR issues
Payroll and Additional Support
Payroll lead for Community Partnership Team

Partner with HR, Manager to translate decisions into payroll
Performance Management & Talent Development
Lead performance management process for Peer Health Exchange, including managing

goal-setting and performance assessment cycles, and advising on process improvements

•

Manage promotions process, partner with staff managers to implement and as a coach

on tools

Support succession planning: identification of critical roles and subject matter experts,

design process for identifying possible successors, and partner with managers on

development of successors

Lead organization wide professional development to support org culture and close skills

gaps required to achieve org's strategic plan, including scheduling, assessing, and tracking

Talent-led organization wide trainings
Special Projects
Lead or partner on Talent & HR related special projects as needed and where capacity

allows
What you'll bring to the table:
Minimum qualifications:
Demonstrate a strong passion for PHE's mission to build healthier communities with

young people; strong alignment with PHE's core values of Health Equity, Commitment,

Communication, Agency, and

Centers youth inclusion, community partnership, and equity work visibly, broadly, in

action in part through deep listening and hearing with a lens of inclusion

Bachelor's degree in Human Resources Management, or related

OR

8+ years of related

human resources experience

5 years of progressive experience in the HR function, including demonstrated experience

managing diverse tasks, activities, and projects

Makes well-informed, timely decisions including others as needed to provide solutions

•

Strong knowledge of federal, state, and local employment laws, compliance, and best

practices

Experience coaching and advising managers to lead their teams

Experience in multi-state human resources management

Has excellent writing, and editing skills

Has strong interpersonal skills, including demonstrated experience building relationships

with leadership roles is comfortable in a fast-paced, high energy, entrepreneurial

environment
Preferred qualifications:
2-3 years experience

as a HR Business Partner

Experience working in non-profit and/or smaller organizations

PHR or SHRM certification

Familiarity with BambooHR HRIS
Your turn! We'd like to learn about you.
Please submit your resume and cover letter telling us why you are interested in our team and this role!
At Peer Health Exchange, we celebrate diversity and are committed to providing equitable opportunities by addressing the effects of power and privilege. PHE is proud to be an equal employment opportunity workplace. We are committed to equal employment opportunity regardless of race, color, ancestry, religion, gender, gender identity, national origin, sexual orientation, age, citizenship, marital status, physical disability, veteran status or length of time spent unemployed. We want to empower people to change lives!
Note: Peer Health Exchange reserves the right to add additional duties, as needed. All Peer Health Exchange employees are encouraged to be flexible and responsive to changes in scope of duties.