Vice President, Finance & Administration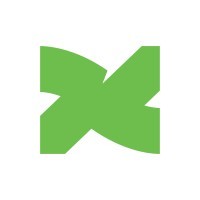 Peer Health Exchange
Accounting & Finance
New York, NY, USA
Posted on Friday, August 18, 2023
VP, Finance & Administration
Start Date: December, 2023
Salary Range: Approx. Low $140,000s to Low $180,000s (plus performance bonus)
Location: Remote / Virtual / Work From Home**
** Candidates must reside in or be willing to relocate to one of the following states within 30 days: California, Illinois, Washington D.C., Massachusetts, New York, Ohio, New Jersey, Georgia
About Peer Health Exchange
Peer Health Exchange (PHE) is a national non-profit organization that creates education opportunities for peers to share the tools and resources young people need to make healthy decisions. Since 2003, we have trained more than 15,000 college students to deliver in-person health education to over 188,000 high school-aged young people in communities across the country. In response to the COVID-19 pandemic, we re-designed our in-person programming to be delivered virtually and partnered with high school students to understand their mental health needs. Following that collaboration, we launched our app selfsea.org for young people ages 13 – 18. In the past year, we've expanded from two in-person program models to five in-person and digital program offerings and we are continuing to grow! Our mission is critical, our team is diverse, and our work is vibrant. Check us out on TikTok (@peerhealthexchange)!
Learn more about our responsiveness and shift to digital in this article co-authored by our colleagues "Youths Know What They Need to Support Their Mental Health"!
About the Role
As the VP, Finance & Administration, you will provide overall financial management for PHE (including accounting, finance, risk management, and compliance) as well as direct and oversee technology and operations across the organization. You will develop and implement strategies to optimize those functions for PHE. You will oversee and manage the finance, accounting, and tech/ops team and work closely with the Board's financial leadership. You will report directly to the Chief Executive Officer.
About the Finance & Administration team
The Finance, Technology and Operations team, is in charge of three main functions: 1) finance and accounting (from budgeting and ensuring financial sustainability to processing accounts payable); and 2) internal technology (monitoring systems and deploying hardware).
Looking for more information about our awesome benefits, culture and more? Visit our Careers Page and check us out on Glassdoor!
Here's what you will do as part of our team:
Strategic Vision and Org Leadership (50%)
Collaborate with the CEO, Board, and Executive leadership to refine and implement the goals and plan for PHE finance and technology that you will develop and against which you will execute.

Cultivate a strong and transparent working relationship with the PHE National Board in general, and the Finance Committee and Audit Committees, Development and ensure open communication about the measurement of financial and operational performance against stated milestones and goals

Collaborate with the Executive team in the continued strategic planning process that results in long

‐

term financial planning and effective utilization of assets

Serve as an executive sponsor of organization-wide equity work
Finance and Technology Leadership and Management (30%)
Ensure adherence to existing financial policies and procedures and further develop financial policies and procedures to improve the organization's effectiveness.

Maintain all banking, legal and risk management relationships; i.e ensure sufficient workers' compensation coverage, cyber security measures and assess additional insurance needs as the organization grows.

Ensure financial oversight, compliance, and adherence to local, state, and federal reporting requirements (serving as primary liaison to government agencies e.g., IRS, State Secretary of State, State Revenue Offices).

Lead the annual audit process, engaging stakeholder support as necessary to ensure "clean" audit results.

Identify organization external and internal technology needs, and steer team towards implementing technology projects

Ensure the effective administration and strategic alignment of technology infrastructure and systems for multiple needs across PHE
Leadership and Team Management (20%)
Manage and develop direct reports and Finance, Technology & Operations team to a sustained high level of performance through effective onboarding of new staff

,

coaching, mentorship, etc. to ensure that they are constantly acquiring new skills, as well as enhancing and growing their current skills

Partner with other senior leaders on developing and supporting the next generation of PHE staff leaders, across formal and informal programs

Work with Finance and Accounting Team members to design financial models for monitoring and reporting of actuals, forecasts, and cash flow and overseeing preparation of all financial reports

Foster collaborative relationships between the Finance, Technology & Operations team and the rest of PHE and monitor Team health and culture

Exemplify to PHE's core values and advance PHE's vision for health equity in all aspects of our work, internally and externally
Here's what we want to see in you!
If you meet most but not all of these qualifications, please still apply. We recognize that excellent candidates might not always check every box. We are looking for alignment on values and experiences, not perfection.
Demonstrate a strong passion for PHE's mission to build healthier communities with young people; strong alignment with

PHE's core values

of Health Equity, Commitment, Communication, Agency, and Impact

Commitment to centering youth voice, community partnership, diversity, equity, and inclusion

Deep knowledge of accounting and financial management with at least five years of experience in a leadership capacity, managing the financial operations for an organization with an operating budget of at least $10MM.

8 years of experience in progressive management, supporting a range of positions and teams within an organization

6 years of managerial experience specifically managing a team

Entrepreneurially-minded with significant experience building teams, strategies, and systems while achieving ambitious goals

Successful track record of working in diverse teams, with individuals from intersectional identities, varied backgrounds and abilities
Your turn! We'd like to learn about you.
Please submit your resume and cover letter telling us why you are interested in our team and this role!
At Peer Health Exchange, we celebrate difference and are committed to providing equitable opportunities, addressing the effects of power and privilege. PHE is proud to be an equal employment opportunity workplace. We are committed to equal employment opportunity regardless of race, color, ancestry, religion, gender, gender identity, national origin, sexual orientation, age, citizenship, marital status, physical disability, veteran status or length of time spent unemployed. We want to empower people to change lives!
Note: Peer Health Exchange reserves the right to add additional duties, as needed. All Peer Health Exchange employees are encouraged to be flexible and responsive to changes in scope of duties.