Director, Institutional Giving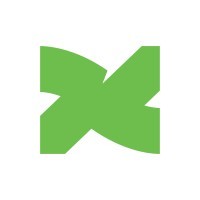 Peer Health Exchange
Chicago, IL, USA
Posted on Wednesday, June 21, 2023
Director, Institutional Giving
Start Date: Summer 2023
Location: California or Illinois
Salary Range: Approx. High $90,000 to Low $100,000
About Peer Health Exchange
Founded in 2003, Peer Health Exchange (PHE) is a national non-profit organization that aims to build healthier communities with young people. In schools and online, PHE creates education opportunities for peers to share the tools and resources young people need to make healthy decisions. Near-peer Health Facilitator Fellows implement PHE's health curriculum to 12,000 high school students in under resourced communities across the country. PHE's online platform, selfsea.org , reaches over 200,000 young people 13-18 with support, resources, and stories. Selfsea was designed together with young people as a safe digital place where they can see themselves reflected within a supportive and inclusive community that prioritizes their identity and experiences about mental health, sexual health, and beyond. Our mission is critical, our team is diverse, and our work is vibrant. Check us out on TikTok (@peerhealthexchange)!
Learn more about our digital work in this article co-authored by PHE Staff and young people "Youths Know What They Need to Support Their Mental Health"!
About the role:
As the Director, Institutional Giving you will drive organization-wide strategy and vision for Peer Health Exchange's philanthropic foundation and corporate giving, ensuring that PHE is able to grow revenue in current and future years. Additionally, you will help lead PHE's philanthropic corporate giving and personally manage a portfolio of donor relationships on the West Coast or Midwest. This role reports to the AVP, Institutional Giving.
About the Development Team:
The development team raises PHE's philanthropic support through individual engagement and
foundation grants, stewarding the PHE donor community to best sustain our mission.
Here's what you should know:
This is a full-time, salaried position based in California or Illinois. All PHE staff are remote, however, this position requires a willingness to meet donors on the West Coast or Midwest in-person a few times a year.
Looking for more information about our awesome benefits, culture and more? Visit our Careers Page and check us out on Glassdoor!
Here's what you will do as part of our team:
Corporate Portfolio Management
Directly responsible for raising $400-700K in funds through corporate grants with institutional funders from across the country.

Direct the corporate giving cycle from start to finish: lead on prospect generation and pipeline building for current and future year funding, conduct external meetings with prospects and current funders, steward funders, and complete grant writing, submission, and reporting process for both new and existing corporate donors.

Lead complex budget creation for corporate philanthropic partnerships, leveraging other teams as needed.

Partner closely with PHE's business development team to maximize corporate giving relationships.

Lead our corporate sponsorship strategy for PHE's annual event.
West or Midwest Portfolio Management
Directly responsible for raising $400-700K in funds through foundation and corporate philanthropic partners based in the West or Midwest.

Write compelling letters of inquiry, proposals, and reports to grant making institutions, persuasively articulating PHE's impact and vision in alignment with funding opportunities.
Institutional Fundraising Strategy
Recommend strategic moves for PHE to increase eligibility and competitiveness for funding opportunities.

Develop and refine institutional giving systems and processes to support more effective organization-wide institutional giving fundraising.

Maintain revenue and knowledge management systems, including Salesforce.com, by capturing all outreach and engagement activities, aligning activities with PHE's moves management system, and managing annual schedules and calendars.
Leadership and Management
Manage and develop direct reports: Manager, Institutional Giving (East & West or Midwest) to a sustained high level of performance through coaching, mentorship, etc. to ensure that they are constantly acquiring new skills, as well as enhancing and growing their current skills.
Create and implement effective and relevant staff onboarding and training in conjunction with other departments.
Exemplify PHE's core values and advance PHE's vision for health equity in all aspects of our work, internally and externally.
What you'll bring to the table:
Minimum qualifications:
Demonstrate a strong passion for PHE's mission to build healthier communities with young people; strong alignment with PHE's core values of Health Equity, Commitment, Communication, Agency, and Impact.

Center youth inclusion, community partnership, and equity work visibly, broadly, and in action in part through deep listening and hearing with a lens of inclusion.

6 years external affairs experience, inclusive of grant/proposal writing experience in a non-profit or academic setting, with record of success in generating significant commitments from corporations and foundations.

3 years of managerial experience with direct report(s) with a demonstrated ability to lead and empower people and get results individually and collaboratively.

Demonstrated success in institutional fundraising. Knowledge of corporate and foundation fundraising strategies and techniques and the methods/procedures for obtaining information about the giving programs of these funders.

Demonstrated ability to work cross-functionally and with multiple teams and departments to drive organizational strategic decision-making.

Demonstrated ability to write compelling proposals effectively and persuasively, with a high-level command of grammar, style, and spelling.

Demonstrated past experience successfully leading meetings with prospective institutional donors. Excellent presentation and meeting management skills.

Strong development database/systems skills and analytical skills.
Preferred qualifications:
Experience in Salesforce CRM - tracking donors and prospects & managing income data.

Demonstrated project management experience and skills.
At Peer Health Exchange, we celebrate difference and are committed to providing equitable opportunities, addressing the effects of power and privilege. PHE is proud to be an equal employment opportunity workplace. We are committed to equal employment opportunity regardless of race, color, ancestry, religion, gender, gender identity, national origin, sexual orientation, age, citizenship, marital status, physical disability, veteran status or length of time spent unemployed. We want to empower people to change lives!
Note: Peer Health Exchange reserves the right to add additional duties, as needed. All Peer Health Exchange employees are encouraged to be flexible and responsive to changes in scope of duties.